Pelosi for Speaker
It's a real trend for Democratic candidates to attack Nancy Pelosi as leader. They denounce her as a damaging figure in the Democratic party. They say that she is to blame for losses of seats in the House and Senate. Berniecrat progressives say she isn't liberal enough, say she is repressing their progressive agenda. Moderates say she is too liberal and is damaging the party by projecting it wrong. These attacks and calls for new leadership: who should lead the Democrats? 
This is the problem with deciding Pelosi needs to be ousted, no one in the party can agree on who should succeed her. The moderates want people completely unacceptable to the progressives. No one can agree on what is necessary to lead a party like the Democratic party. The Berniecrat sweetheart, Representative Keith Ellison is retiring to run for Minnesota Attorney General, so he's out. Even if he was running for reelection, he would still be unusable as leader of the Democratic party, as he has become dogged by extremely credible domestic abuse allegations. Representative Joe Crowley, Pelosi's heir-apparent, was defeated in the Democratic primary by socialist candidate Alexandria Ocasio-Cortez, knocking him out of the running. House Minority Whip Steny Hoyer, who has expressed his own interest in running for leadership, is a year older than Pelosi, meaning he is too old to be leader.  
All the potential candidates for Democratic leader cannot lead the party for various. Therefore, the only logical choice for leader is Nancy Pelosi. She has raised $80 million for the party this cycle, outpacing the next highest fundraiser, Representative Ben Ray Lujan, by a margin of 10-to-1. She is bankrolling the party in competitive races around the country, without her, it is unlikely the party would be competitive in extremely important races in California or in downstate Florida or in New Jersey. Sure, she has become a boogeyman, a villain, for Republicans, used in their attack ads to denounce the Democratic candidates as "unhinged liberals," but this is a minor contrivance with Pelosi as leader. Democratic candidates do not lose races because of Nancy Pelosi, they lose because of the political environment, they lose because they cannot convince the electorate that they are the stronger candidate. In addition, Nancy Pelosi is the only person with broad enough support amongst Representatives to actually lead the hodge-podge coalition of moderation and progressivism that is the Democratic party. Nancy Pelosi must stay in place as Democratic Leader in the next congress. 
About the Writer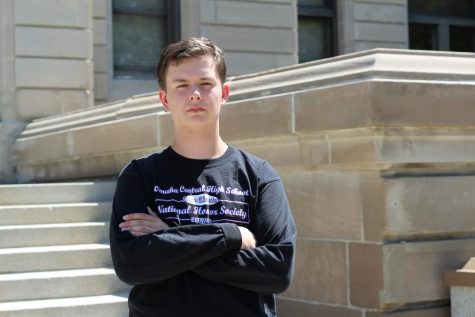 Malcolm Durfee O'Brien, Editor in Chief
Editor in chief. I like politics.