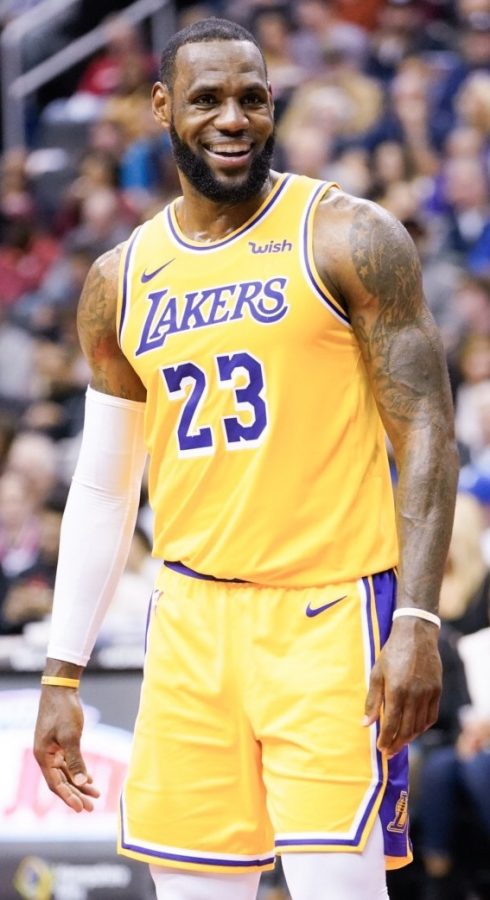 From a numbers standpoint, U.S. professional sports leagues are doing a great job of getting their players to take the COVID-19 vaccine, yet at the same time, many of those players are spreading all of the wrong messages about it.
Every major sports league in the U.S., with the exception of the MLB, now has a vaccination rate of 90 percent or higher, an incredible feat considering the 56.6 percent vaccination rate for the general population of the U.S.
However, while the vast majority of players have been getting the shot, many—both vaccinated and unvaccinated—continue to talk about the vaccine as a personal choice.
Among this number is NBA superstar LeBron James, who, during the Los Angeles Lakers' media day, said that he had been skeptical about getting the vaccine at first, and although he eventually got it, he made it clear that he didn't think other players should be forced to do the same.
"We're talking about individual bodies," James said. "We're not talking about something political or racism or police brutality. I don't think I personally should get involved in what other people do for their bodies and livelihoods."
This is a problem, because getting the vaccine is not, in fact, a personal choice for anyone—let alone a professional athlete.
Take Brooklyn Nets guard Kyrie Irving for example. Irving has decided not to get vaccinated and appears to have no plans to do so any time soon, as of this writing.
By making this decision, Irving is not just putting himself at greater risk of contracting the virus, but he could also be placing that risk on those around him. Professional athletes, especially those who play a lot of games each season, like NBA or MLB players, are around a lot of different people all the time.
Although all his teammates and all the Nets' staff have been vaccinated, Irving could be putting any number of other people at risk of getting sick, from flight attendants to fans.
However, this issue has been dealt with, as the NBA has strict policies in place for unvaccinated players' interactions with others, and the Nets have decided to restrict Irving from playing until he gets the shot.
This, of course, means that Irving is hurting his team. If he stays firm in his refusal, the Nets will be without their third best player all year, putting his teammates and the organization in a difficult spot.
The more important factor in all of this, though, is that, whether he likes it or not, Irving is a public figure with influence. While it would be hard to imagine that anyone has based their decision on whether or not to get the vaccine upon Irving's opinions alone, it is possible that many have found encouragement from him for their vaccine hesitancy and continued to refuse to get the shot, putting themselves and others at risk.
This is the impact of a professional athlete's decision to not get the vaccine; it is not a personal one, but one that could have a tremendous negative impact on the health of others. The athletes who continue to say that it is a personal decision are only furthering the anti-vax message of players like Irving.
It is then worth wondering what these professional sports leagues should do. For the MLB, the answer is clear: they need to put in greater restrictions on unvaccinated players and create other incentives to get the vaccine, such as the threat of losing a paycheck for an unvaccinated player who gets the virus.
For the other leagues, the answer is less clear. Putting in a vaccine mandate for players would be next to impossible, as no players' union would allow such a rule to be put in place.
Outside of that and perhaps better promotion of the vaccine, there isn't much a league can do, but teams and players could take action on an individual level.
Teams with unvaccinated players could refuse to let them play, like the Nets have done with Irving. It is worth noting that this decision was made largely as a result of New York's vaccine mandate which would have prevented Irving from playing in all of his team's home games anyway, so other organizations may not have the same incentives the Nets did, but they would still have the option.
Athletes could also start pushing the message that the vaccine is not a personal choice, that people who refuse to get the vaccine are not just posing a risk to themselves but to others, and that getting the vaccine would be in everyone's best interest.
Right now, most athletes have not come out and said that out of fear of creating an uncomfortable situation between themselves and any of their unvaccinated teammates.
However, there comes a point when public health is more important than team chemistry—this is that point. Players need to start speaking up.