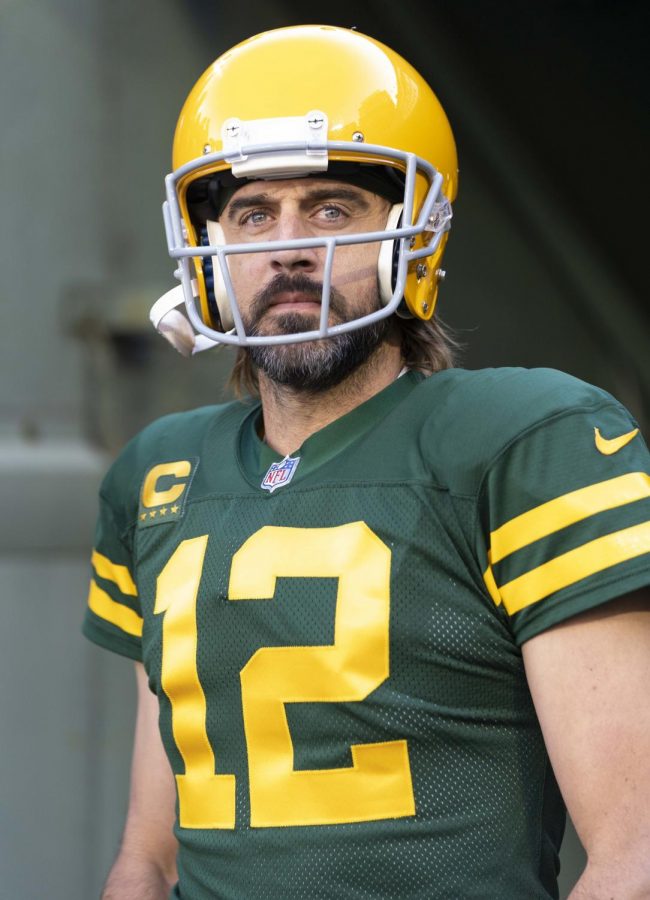 It's difficult today to simply exist in the Midwest and not know who Aaron Rodgers is. A-Rod, Mr. Rodgers, The Bad Man, temporary host of "Jeopardy!", whatever you wish to call him, he's established himself at the top of the quarterback hierarchy in the present-day NFL, and somewhere near the top in the list of all-time greats. This is quite the extraordinary feat, but it's hardly the most pressing topic regarding Rodgers at the moment.
In Week 9 of this year's season, the Green Bay Packers' quarterback tested positive for COVID-19, leading him missing that week's game against the Chiefs. It wasn't given much of a second glance at the time. Players being out due to the coronavirus was becoming just as common as players missing time due to injury.
Only, there was of course a bit more to the story, as only two days later, news broke that Rodgers had not been vaccinated for COVID. This was quite the shock to the NFL, as Rodgers had not been following any of the guidelines made for non-vaccinated players. These included wearing masks for indoor walk-throughs, having to be tested once per day compared to a vaccinated player's once-per-week testing, and limitations and endorsement deals and marketing rights.
That last one is especially concerning, as Rodgers' deal with State Farm wasn't severed after this news broke. But if that wasn't enforced, then what penalties did Rodgers have to face after the news broke?
Well, he had to spend a mandatory 10 days away from the team, starting November 3, and ending November 13, the day before the were set to play the Seattle Seahawks in Week 10. However, this is standard practice for any player who tests positive. The only other penalty he faced was a $14,650 fine for attending a Halloween party without a mask.
Compare this number to the amount Dallas Cowboys wide receiver CeeDee Lamb was fined for taunting New England Patriots defensive back Jalen Mills after a game-winning touchdown, a hefty $10,300. Yes, this is lower than Rodgers' fine, but the "taunting" in question was a wave Lamb sent Mills' way after the receiver found his way to the endzone. At first look, a fine for breaking COVID-19 guidelines on multiple occasions doesn't seem like it should only be about $4,000 more than a simple wave at an opponent.
While noticeable inconsistencies in fines the NFL is dishing out aren't limited to just these two examples, this comparison poses a perfectly reasonable question to ask: how exactly is the league judging the penalties they're handing players? We'll just have to see where situations like these go in the future and if the NFL's inconsistency becomes a larger issue, but as of right now, it just seems like the league is struggling to find any reasonable way to judge rule infractions.