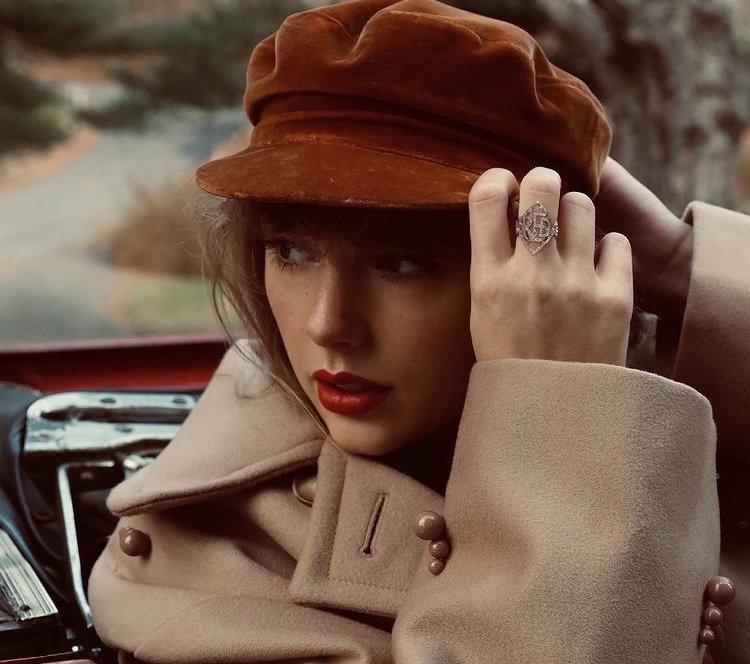 Taylor Swift lost ownership of six out of her eight total studio albums in 2019. She has since begun the process of re-recording her albums, to claim sole ownership over her work. Swift kicked off the release of her re recorded works on April, 9 2021 with her second studio album Fearless (Taylor's Version) and recently dropped her re-recording of the album Red (Taylor's Version) on November 12, 2021. As Swift re records and releases her discography, she has chosen to include her original tracks as well as new songs, she initially wrote for her albums but inevitably decided to cut. These songs are tilted as "From the Vault" tracks, and are perhaps what fans are most excited about in her re recordings. These songs will give a closer look at what Swift was going through when her albums initially debuted.
Red (Taylor's Version) arguably most anticipated vault track was the release of All Too Well (Ten Minuet Version)(Taylor's Version). A gut wrenching song that transports the listener into the "beginning rush" of a new relationship, which ultimately ends in betrayal and heartbreak. Swift originally wrote the song as a ten minuet ballad, but inevitably decided to cut four minuets of that work, to create a more album acceptable length of 5 minuets and 27 seconds. However in Swift's re-record the song gained back its lost minutes of agony and sorrow, hence the song's name All Too Well (10 Minuet Version)(Taylor's Version). Newly included lyrics "He's gonna say its love, you never called it what it was was/ You kept me like a secret but I kept you like an oath/ You said if we had been closer in age maybe we would've been fine and that made me want to die" artfully add to the description of the emotional turmoil those going through a breakup experience. Reletelessly raking over the details of a lost love, angry and analytical of warning signs. A theme mirrored in many songs on the album, tracks I Knew You Were Trouble, We Are Never Getting Back Together and I Bet You Think About Me (feat. Chris Stapleton) just to name a few, all amplify the voice of someone reeling from a breakup.
However another notable narrative exists on the album. In Red's debut the song The Lucky One tackled the conversation of what female musicians experience once their bright and shiny phase has passed. The newly released vault track Nothing New (feat. Phoebe Bridgers) continues this conversation. While The Lucky One comes from the perspective of a young woman reflecting on a fellow female artist who fled the spotlight after facing the media's wrath, Nothing New examines the perspective of a young female musician who fears how the media will portray her. Lyrics "Lord, what will become of me once i've lost my novelty?/Are we only bidin' time 'til I lose your attention? /And someone else lights up the room" help listeners emote to what Swift and Bridgers have personally felt as women in the music industry. This is an important perspective to note in Swift's work, because early in her career she avoided discussing controversial issues due to a fear of being picked apart.
As Swift opens up about more issues that can be seen as controversial, fans are able to hear maturity as well as a much more alto vocal range in her re recorded work. Despite vocal changes, and vault tracks Red (Taylor's Version) sounds almost identical to the album's original tone. A tone that still resonates with listeners, reaching more than 90 million ears within the album's first three weeks of release. Infatuation, heartbreak, anger, reflection, and resolution are each elegantly examined produce a engaging story, that can only be described by one word Red.