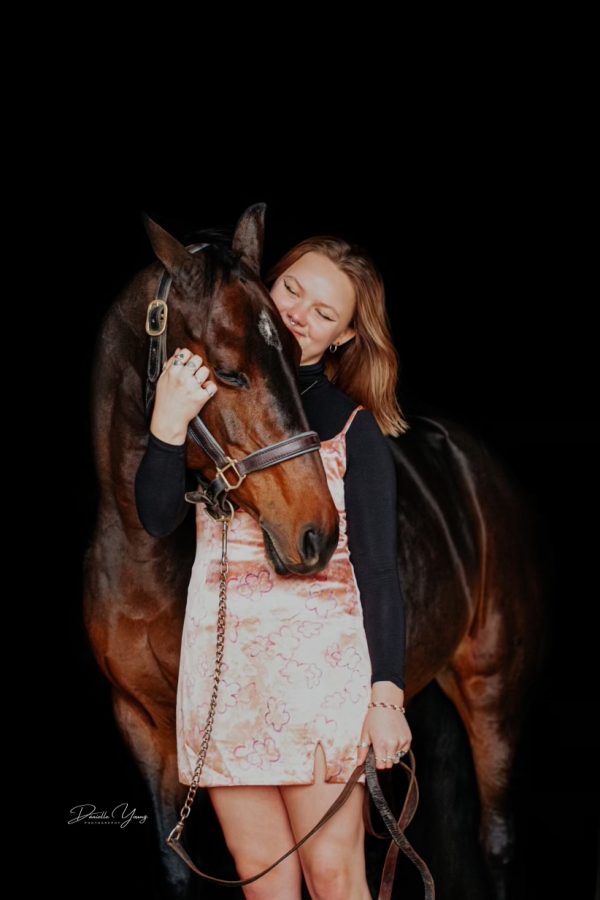 Athletics are costly by nature given participation, gear, and travel costs however few require such a financial commitment as horse back riding. Due to horse's sizable stature, many are afraid to even approach a stallion. For those who are brave enough, few want to make the timely commitment of learning how to ride a horse for sport. Horse back riding is an intentional and committed athletic endeavor and few student athletes can say they've partaken in the care and dedication the equestrian world demands.
Junior Halsey Hooper has found a second home in the saddle.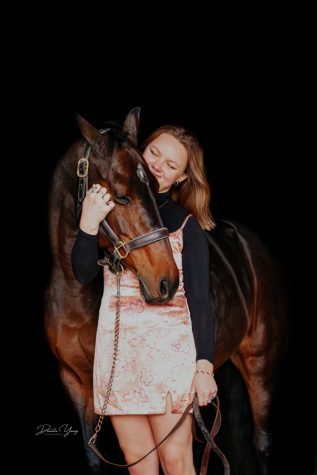 Hooper has participated in activities such as dance, soccer, and gymnastics but has spent nearly a decade of her life as a self proclaimed "equestrian woman" because she found the sport far more fulfilling than any other she participated in.
"I feel riding is more rewarding than soccer or dance, and it's a lot different because its just you and animal instead of you and a team, I just like connection" Hooper said when asked about her commitment to the sport.
Hooper dedicates eighteen hours a week riding her Holsteiner horse Brownie at Flying Change Farm in Elkhorn.
"It's pretty easy to lose your confidence because you can be extremely confident in your ability but you just never know what your horse is thinking, it's not just yourself you have to think about you, you also have to acknowledge the consequences of messing up can be severe—you could end up in the hospital" Hooper stated when asked about challenges riders face.
In addition to risk of injury Hooper also feels stigmas contribute to the small number who ride regularly.
"Tight finances can definitely be a deterring factor for those just getting into the sport, and for those advancing to higher levels, but I also just think people are just scared of horses—obviously i'm not but I think just the misconception that horses are big scary animals—which they're not— prevents more people from participating"
For Hooper, the bond between her and her steed Brownie is the most rewarding part of riding.
"This is so cheesy but I think it's definitely the connection between you and your horse, they are such big animals and— they're animals you just never know what's going on in their brain but I think its just rewarding to have them trust you and be able to trust them"
Although college is still a year off for the junior, Hooper has plans to continue her sport in college. Making proximity to an adequate barn high on her list when considering potential universities, she hopes to not only to take her passion for riding with her to college but as far into her life as she can.