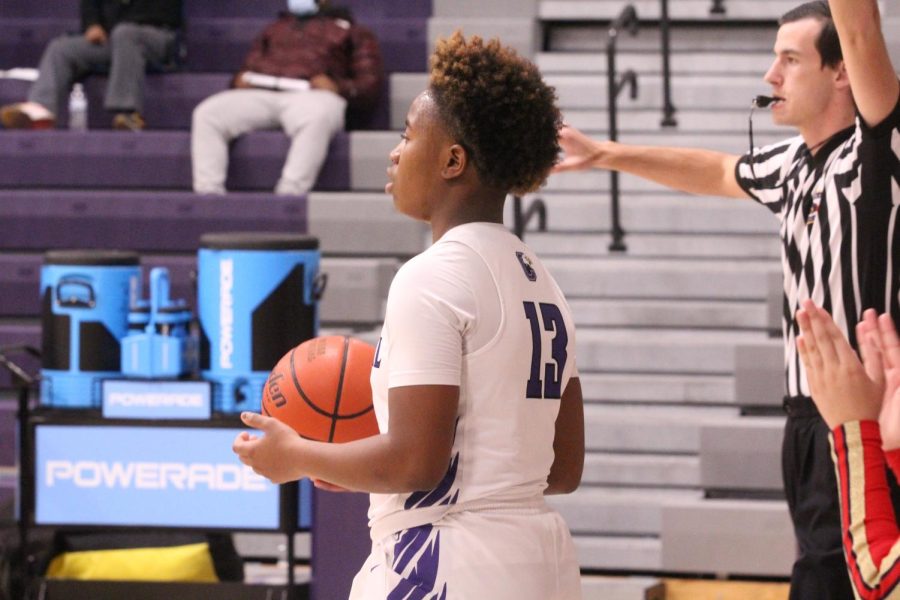 Inia Jones is dominating the court
The sophomore receiving college offers
February 18, 2022
Inia Jones: every Central basketball fan knows her name, and so do colleges. Jones is a player that makes waves in an environment dominated by upperclassmen. Jones is one of a few sophomores on a mostly senior varsity girls basketball team. It's no surprise either because her stats sky rocket above national averages.   
Playing with upperclassmen doesn't bother Jones. "It helps me get better everyday. They push me to become a better me, on and off the court." 
Jones stands out because of her determination and attitude. "[I know] when it's time to handle business. I think I bring positivity to our team, I try to keep everybody happy and smiling at all times." 
Her love for basketball started at a very young age. "My older brother used to play basketball, and my dad was his coach. When I was about three, I just asked if I could go to practice one day and shoot around," Jones said. "After seeing the atmosphere and the energy in that gym, I knew it was something I was interested in. In fifth grade, I played my first summer of AAU ball with the boys, and I've been in love with it ever since." 
For Jones, basketball means everything. "I've lost family members who've supported me like no other, and for them I have no choice but to keep going." 
Development is what Jones says would describe her season thus far. "We just keep growing, and getting better."  
Jones plans on playing basketball in college. "I currently have offers from UNO, Indiana State and University of Louisiana-Monroe."  
She is still uncommitted and completely open to offers. Ideally, her dream school is Louisiana State University. 
Jones has bright plans for the future. Her goal for this year is "going to Kansas City and showing them what Omaha, Nebraska is really about."  
A college basketball career wouldn't be the end of her path, however. She plans to stay involved in the sport in whatever way she can as an adult. 
"After graduating high school first and going to college, I definitely want to stay in the basketball community. WNBA, overseas, college coach, trainer, just [anything to] keep me around basketball."