Central hosts its first ever robotics tournament
Central hosted its first ever robotics tournament Saturday, Jan. 29, inviting robotics teams from schools all over the Omaha metropolitan area to compete.  
"It ended up going really well", robotics teacher Lisa Wheeler said. "This is the first time we've ever had one at Central. But everything ended up going very smoothly from setup to takedown. We had some wonderful JROTC kids that came and helped. We had to set four [Robotics] fields up separately, not to mention all the other technology and computers that go into it. I couldn't have asked for it to go any better." Reflecting on the performance of the Central Robotics teams at the tournament, Wheeler stated, "All of our teams did really well. One of teams won the Judge's Award. The other teams also did really well. They actually came in second place, only because their robot tipped over. They could've taken first."  
Wheeler has been impressed with her teams this year. "They're a great group. They always help each other out at competitions, I think they work really well together. This year I'm really proud because, for the first time ever, we have three teams that I would say have an 85 percent chance of going to state. They really want to do well. They're up here working whenever they have a spare moment. I have one kid that gives up his lunch every day to come up and work."  
The Robotics students themselves professed the benefits of the sport to those students who participate. Student Ian Wise discussed how Robotics helps participants broaden their horizons, saying, "I really feel it's beneficial because it helps open our minds to new ideas and new things that we can do, it helps to inspire us. Somethings don't always work as planned, but you can still keep going."  
Sophomore Kendall Duncan, who has been involved in Robotics since her eighth-grade year, said, "I really like the people. It's a very nice community. I've made a lot of friends, not just at Central, but at other schools too. I think it's the main aspect of Robotics that everyone really stays for." 
Simultaneously, Duncan emphasizes how advantageous the activity can be for students' future career prospects. "It teaches you things like engineering and code, which are going to be very big things in the future. If you look at how our technology is growing, those concepts are going to be the big money earners in the future. Knowing how to do those, even if it's minimal, will guarantee you jobs down the line. And being in this class will teach you the basics." When asked what she would say to any students considering joining Robotics next year, Wheeler replied, "I would say to give it a year and try it out. Start with Robotics 1-2 so you can see what all goes into it. You have to have the basics down before you can hop on a team. Robotics 1-2 teaches all the teamwork, it teaches the building part, it teaches the coding part of it, at the end you get to design your own robot. At the end of that class, if you still like it, then you are set to go for Robotics." 
Your donation will support the student journalists of Omaha Central High School. Your contribution will allow us to purchase equipment and cover our annual website hosting costs.
About the Contributor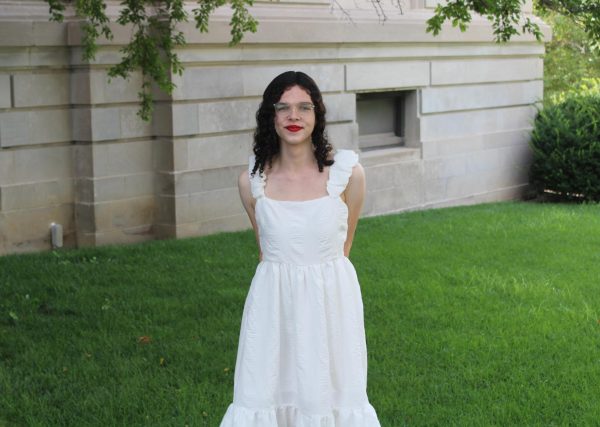 Jane McGill, Executive Editor
Hello Register readers! I am Jane McGill, endlessly inquisitive senior and Executive Editor of The Register. I oversee all aspects of The Register's...