Key Lime Pie Review
Once in a while, you have the great fortune of coming across a dessert that perfectly balances sweetness and tartness in a manner which is not only enjoyable, but indeed, scrump. I must confess that I had my doubts upon learning that I was to review Bobby Winton's homemade Key lime pie. How could it possibly compare to the professionally made pies available at Omaha's many bakeries? How foolish I was to ever have such thoughts.
Upon arriving in the journalism classroom, I was utterly unaware that I was about to indulge the most exceptional culinary creation ever to grace room 029. It had an alluringly classic look, a brown crust with a glistening pastel green filling. My doubts about its quality were swiftly dispelled by the very first bite of this stunningly succulent dessert. I was so overtaken that I did not initially comprehend the true significance of the pie. The more I ate, however, the more readily apparent the true lusciousness of the pie became.
Soon, it was evident to me that Winton intended this painstakingly crafted equilibrium of flavors to stand as a testament, not only of his own baking prowess, but of the principles of individual effort and creative initiative which underpin all homemade treats. Just when I thought I had experienced all the delights the pie had to offer, I tasted the magnificently sugary crust, which only served to further complement the filling in a way which enhanced the flavor of the filling.
More than anything else, this Key lime pie impressed upon me the value inherent in homemade treats. While the desire for convenience may compel you to simply drive to the nearest grocery store and buy a pre-packaged key lime pie, I strongly encourage all our readers to resist this slovenly urge and instead locate the nearest Bobby Winton if they consider themselves Key lime pie enthusiasts.
Your donation will support the student journalists of Omaha Central High School. Your contribution will allow us to purchase equipment and cover our annual website hosting costs.
About the Writer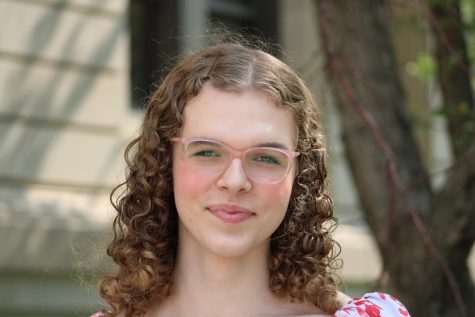 Jane McGill, Arts & Culture Section Editor
Hey everyone, I'm Jane McGill. It is my junior year at Central, my second year on the Register staff, and my first year as Arts & Culture Section...