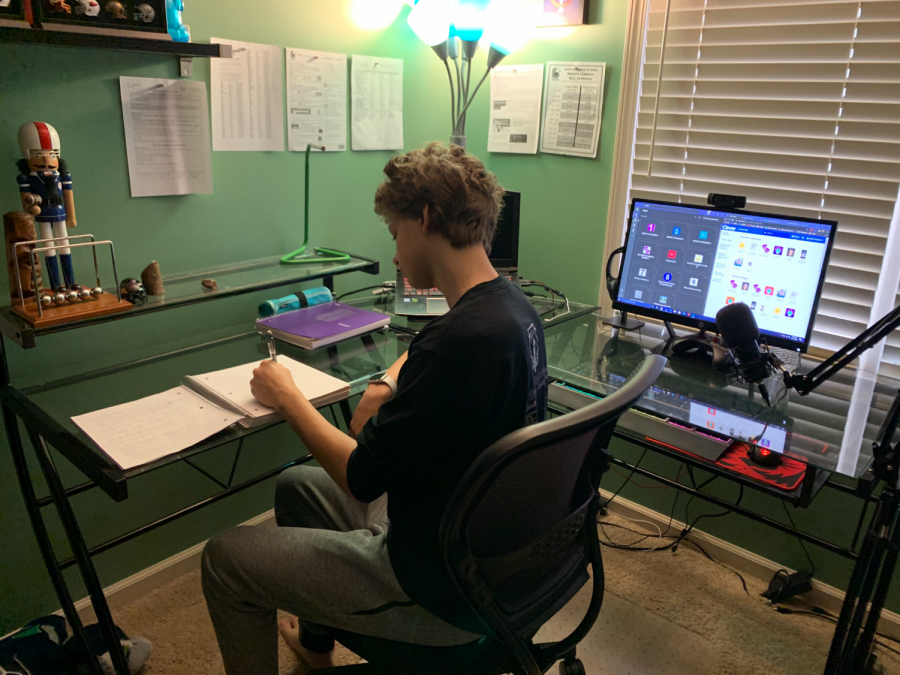 Jaden Cheloha, Staff Writer
September 24, 2020
With OPS deciding to hold remote learning for at least the first quarter of the 2020-2021 school year, students found themselves quickly searching for a place to settle down for a few weeks to participate in their classes. Luckily, Central issued each student an iPad, which can handle pretty much everything needed to learn at home. Some are perfectly...
Grace Ridgley, Staff Writer
September 20, 2020
Emotional, thematic, and artful are all words that can be used to describe Punisher: Phoebe Bridgers' second studio album. It was released on June 18, 2020 and was highly anticipated. This alternative folk album showcases Bridgers' talent in both her singing and songwriting. Since releasing her first album back in 2017, Bridgers has spent...
Elena Correa, Staff Writer
September 19, 2020
Joseph Mickeliunas is a well-known AP World History and IB History teacher. He is also the parent of a severely immunocompromised child. "I've got a four-year-old son who has two rare diseases," Mickeliunas said. "He's got a lot of respiratory issues with his disorder." His son Elliott has severe Hemophilia A, a bleeding disorder,...
Shyla Youngs, Staff Writer
September 18, 2020
In light of the recent Covid-19 pandemic, the girls basketball program has been forced to adapt under difficult circumstances.  Due to the cancellation of fall sports, varsity coach Michael Kroupa has implemented an online method of engaging in the sport. Although it may seem purposeless...
Mackenzie Coughlin, Staff Writer
September 16, 2020
This summer was one for the books, but not for the reason one would think. The summer of 2020 brought forth many emotions and feelings, especially regarding sports and activities. Central baseball experienced this with the transition from socially distanced, one-hour practice slots on the...
Sophia Sgourakis, Section Editor
September 7, 2020
College football season is one of the most look forwarded seasons of the year. Especially in Nebraska, football season is everything. Therefore, the news of a postponed 2020 season was not what Nebraskans wanted to hear. Once this news broke, Nebraska's head coach, Scott Frost, said that his team...
Jackson Godwin, Staff Writer
Central High was given high tech football helmets for the safety of the team and they still have yet to use them.  From very generous donations from the Sherwood foundation...
October 11, 2017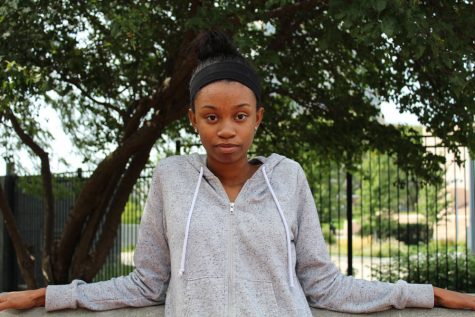 Zoia Morrow, staff writer
Somehow, memes have made the internet go round; they have become a quick way for Internet users to respond to a variety of virtual content. If a hilarious video is posted...
February 22, 2017
Mac O'Brien, Staff Writer
            There is no ubiquitously applicable answer for students deciding between taking Advanced Placement (AP) and International Baccalaureate (IB) courses. The ...
May 16, 2018 • 0 comments
Anne Gallagher, Staff Writer
With 6,311 programs spanning 4,786 schools worldwide, the International Baccalaureate Programme is a prominent world-wide organization. Over a million people around the world...
May 15, 2018 • 0 comments
Anne Gallagher, contributing writer
2017 marked the 40th annual Purple Feather Day celebration along with its "traditional" balloon release. Over 800 students were honored because of their cumulative GPA of 3....
May 11, 2017 • 0 comments
Balloongate: Social media organization shows hypocrisy, tradition here to stay
May 11, 2017