A bronze statue of Central alum and Hall of Fame football player Gale Sayers will be going up this fall outside Seeman Stadium. Sayers, who passed away in late September of last year, graduated from Central in 1961 after four incredible years of high school football and track. He went on to have a record-setting college football career at Kansas...
Sophia Sgourakis, Section Editor
April 14, 2021
Operation Varsity Blues: the documentary that tackles the college admissions scandal through the casting and filming of wiretapped phone calls. And yet again, it is highlighted how the wealthy in America can always find ways to cheat the already broken system. After failing as a basketball coach, Rick Singer shifted careers into college prep coaching...
Shyla Youngs, Staff Writer
March 15, 2021
Being sick and having to quarantine in my room, my family has been buying me takeout for most of my meals. Over these past couple of days I eaten from some very delicious restaurants, and wanted to share my favorite places I've eaten food from. Greek Islands One of my first meals during my quarantine was from Greek Islands located...
Ella Novak, Staff Writer
March 15, 2021
In Marvel's 2021 show WandaVision, Marvel universe characters Wanda Maximoff and Vision live are living in a seemingly perfect 1950s suburban neighborhood until they both start to realize something about how they are living is off. If you have yet to see any of the other Marvel movies, Wanda Maximoff is a powerful magician with telekinetic...
Sophia Sgourakis, Section Editor
April 14, 2021
As most students start to learn in person again, all I notice is, "You must be an in-person learner to attend..." Students who chose to stay home are not given the opportunity...
Daniel Graham, Staff Writer
April 5, 2021
NBA Top Shot has risen in popularity over the past few months, becoming the most bizarre new trend in sports collectibles. Top Shot is a website that sells clips of NBA...
March 15, 2021
As everyone knows, OPS high schools have been back all in person since February 17. I think that this change to all in person learning has actually benefited many...
Jackson Godwin, Staff Writer
Central High was given high tech football helmets for the safety of the team and they still have yet to use them.  From very generous donations from the Sherwood foundation...
October 11, 2017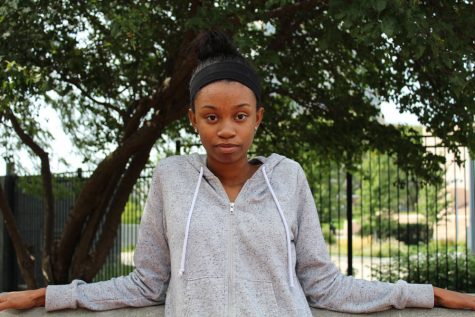 Zoia Morrow, staff writer
Somehow, memes have made the internet go round; they have become a quick way for Internet users to respond to a variety of virtual content. If a hilarious video is posted...
February 22, 2017
Mac O'Brien, Staff Writer
            There is no ubiquitously applicable answer for students deciding between taking Advanced Placement (AP) and International Baccalaureate (IB) courses. The ...
May 16, 2018 • 0 comments
Anne Gallagher, Staff Writer
With 6,311 programs spanning 4,786 schools worldwide, the International Baccalaureate Programme is a prominent world-wide organization. Over a million people around the world...
May 15, 2018 • 0 comments
Anne Gallagher , contributing writer
2017 marked the 40th annual Purple Feather Day celebration along with its "traditional" balloon release. Over 800 students were honored because of their cumulative GPA of 3....
May 11, 2017 • 0 comments
Balloongate: Social media organization shows hypocrisy, tradition here to stay
May 11, 2017