Emilio Haynes Star Wrestler
Senior wrestler Emilio Haynes is taking on his last season. He has achieved 114 wins during his four years at Central. Almost equally important, he has only taken 12 losses. Haynes plans on maintaining a weight of 120 this year. 
For training, it seems to be a non-stop activity for Haynes. Not only does he practice during the season he also wrestles during the summer. Over at South High School, he trains with his old wrestling coach, along with working with coach Foster. 
On the mat, he tries to go straight for the pin. "The sooner I can end the match, the less likely they have the opportunity to score points," said Haynes. He believes that playing defense is a hard position to get out of during an intense match. 
For this season Haynes has the goal of going undefeated. That means he will have to win about 46 matches. If he does pull off most of these wins, he will have more than 150 wins. Getting 150 wins is a feat most other wrestlers are not able to pull off.  "Damn that's a lot," Haynes commented. 
"Definitely not scared of nobody, not going to back down to nobody. It doesn't matter what you have accomplished, I am not going to take it easy on you just because I am scared." This is Haynes' mindset taking on this season. 
For the last three years, Haynes has gone to the State Tournament. Last year he got second place in 113 weight class. "There is something about going state that clutches. Sitting on a mat with all those people and cameras," said Haynes. State is a stressful tournament with everyone watching it adds a lot of pressure onto Haynes. 
"The one thing Foster makes clear to me and everyone else is that it doesn't matter if how many times you win or lose throughout the season, the only time that it matters is at state," said Haynes. 
About the Writer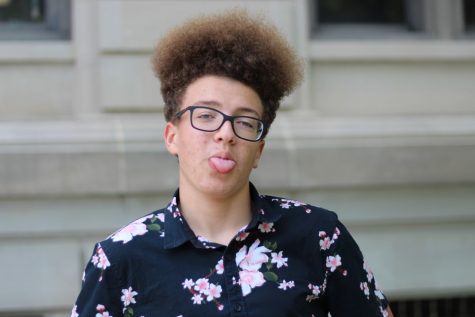 Dillon Galloway, staff writer
Howdy! This is my fourth but technically first year on newspaper. I love to take photos of people, animals, sports, the whole kit and caboodle. Along with...