Superintendent to retire at end of school year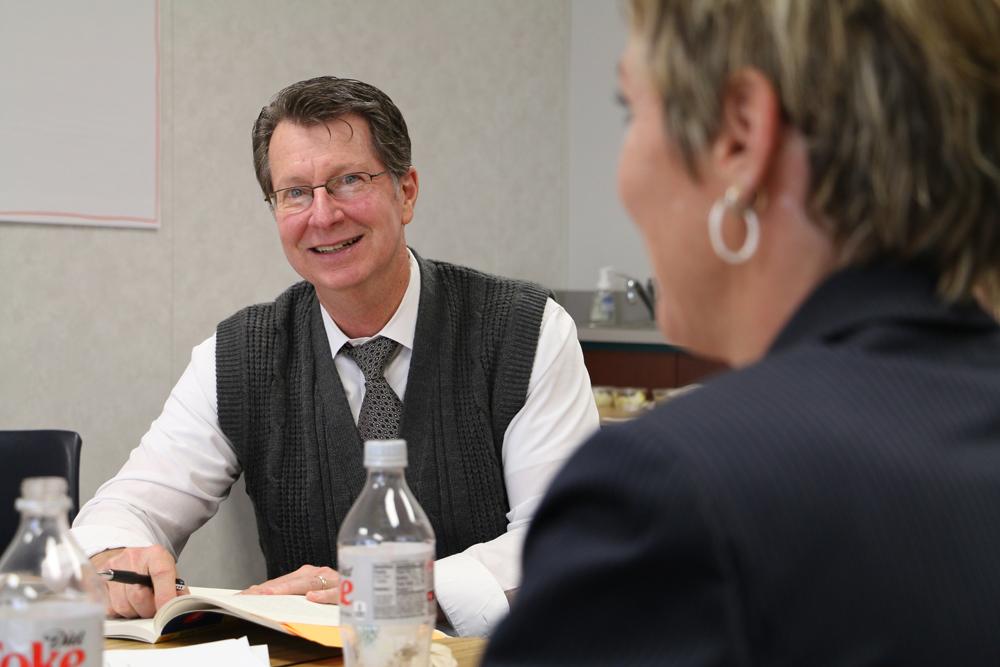 After four years of service to Omaha Public Schools and thirty-six years in education, Mark Evans has decided to step down from his position as superintendent after the end of this school year, toward July 2017. Evans announced his retirement at the October 17th board meeting, and worked in some manner with the board to set up a process to select a new superintendent.
"It just seems like yesterday I was teaching in 1981, I was getting paid $10,500 a year," Evans said. "Which is kind of funny when you think about how times have changed. Man, it goes fast."
Evans enjoyed his beginnings as a teacher, but now he just believes it time to go. He believes one of the most difficult parts of his job is not being able to get away. Evans normally works at least sixty hours, with interviews or meetings or something else going on in the district of nine thousand employees and fifty-two thousand students. He plans to do some consulting on the side, but nothing compared to the intensity of leading a district the size of OPS.
One of the main reasons Evans cites for his retirement is his family. He has kids that live out of state, a daughter in Boston and a son and daughter-in-law in Louisville. Evans and his wife both have elderly parents that live in Wichita as well, so it would be an understatement to say that he does not always get to see his family. "I have taken ten days vacation over the past five years," Evans said. "I just love my mom and I hate it that I haven't been able to spend time with her." His mother-in-law was another reason why he retired; she was recently diagnosed with Alzheimer's disease. "That hit me pretty hard," Evans said.
While it seemed sudden to some, Evans wanted to let the board of education know early enough, so that the board could work on the search for a new superintendent. The board laid out a tentative timeline to find a new superintendent during the same October 17th board meeting. February is the current target date for appointing a finalist, and the remaining months left until the 2017-2018 school year would be to focus on transitioning the new superintendent into the position, with Evans' help. "The search is really important because very few individuals have experience in large urban districts," Evans said. "We are among the top one hundred [largest]. The board needs time to hire a search firm that can recruit and advertise for a very unique and demanding position."
An extra benefit that Evans hopes to bring out of the search is uniting the board together. Since five board members lean one way and four lean another, Evans wants this task to bring them together and get behind the next superintendent. As for actually selecting a superintendent, Evans said that he will have very little involvement in the process. "At the end of the day it's the school board's job, and in fact it's the most important job they do." From what he had heard, the board is looking for someone that will not blow up the district and start from scratch. He believes that OPS is moving student achievement in the right direction, the achievement gap is decreasing and the bond issue is moving on well. Now the board would like someone to accelerate the growth of the district's success.
Evans is satisfied with some of the things he has accomplished during his time as OPS superintendent. "Student achievement is as high as it has ever been, which is fantastic," Evans
said. "But also, the achievement gap is smaller than it has ever been. It's not enough that achievement is growing, is it growing for all populations?" He cites another accomplishment of fixing all of the district's "persistent low-achieving" schools that the state identified. OPS had eight schools fall under that category, but for the first time in the history of the district, every one of those schools is now making progress. "I couldn't be more proud of the teachers and students and everybody who was a part of that," Evans said.
While Evans had plenty of success, there was some struggle along the way. He was reminded of how not everyone likes change, whether it was reorganizing schools or working with schools to improve their practices. However, he thought it was interesting that once those schools started seeing success, everyone was happy. The size of the district was another difficulty for Evans, as a large district always has something to work on.
When asked about what he would miss most about the position, Evans, without a millisecond of hesitation, said that he would miss the people in the district the most. "It's always the people, the folks you work with, the community that supports you," Evans said. "I've never had a community that is so supportive, so that's something I am going to miss." Valuing the people is also one of the pieces of advice he gives to whomever takes his position next. "We have some of the best and brightest students that there is," Evans said.
If he could make one final statement to the people of OPS, Evans would say, "Thank you for the honor and privilege of serving with you."
About the Writer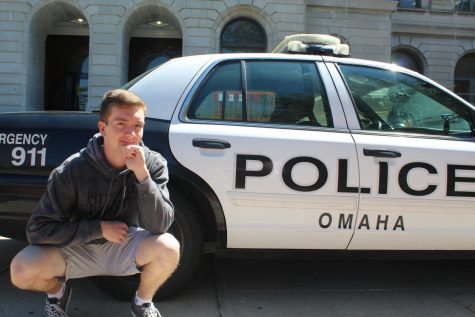 Alec Rome, staff writer
Alec is a senior at Omaha Central, and writes for the fourth year on the staff of The Register. He has written on a variety of topics during his time in...