The Dundee theater to reopen
Hang on for a minute...we're trying to find some more stories you might like.
The Dundee Theater closed in 2013 for renovations. For three years it stood dormant, no work being done. The 92-year-old theater is the oldest in the city and, prior to closing, had a penchant for showing foreign and art films in its 300-seat theater, and this penchant will continue as the Dundee theater prepares to open, according to Casey Logan the Deputy Director of film streams, they intend to expand Film Streams horizons, increasing new releases from Film Streams from around 50 a year to 80, expanding their standard programming "new American independents, international films, and documentaries, classics from throughout film history, collaborative screenings with other nonprofits, and a variety of special programs" at the theater as an "expansion of the programming we currently offer."
The new leadership have also made attempts to respect the history of the theater while still updating it for the current era, according to Logan, "The historic theater auditorium required a lot of work, but we're pleased to bringing back details people will remember — in particular the Dundee's familiar blue decor, and in particular its blue seats — while also installing state-of-the-art sound and projection technology." The intent seems to be to make the Dundee's theater a historic experience while also making sure it is a safe and enjoyable one. In addition to the revamping of the main theater, there is a microcinema with 25 seats for classes with the intent to inform and teach about film. The theater will also include the second location of the local restaurant Kitchen Table. They have a "bookstore" in which they will sell blu-rays and books relating to the art of film. A patio has been built on the back of the theater in an attempt to create a community center and a new, expanded box office area.
Film streams is prepared to open the Dundee Theater at some time in December, well ahead of the initial opening in 2018.

About the Writer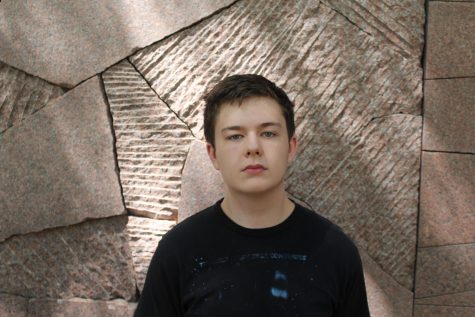 Malcolm Durfee O'Brien, Managing Editor
Were you aware that there is a verb for politics? Politicking is a real word and you should spread this information as far as possible.