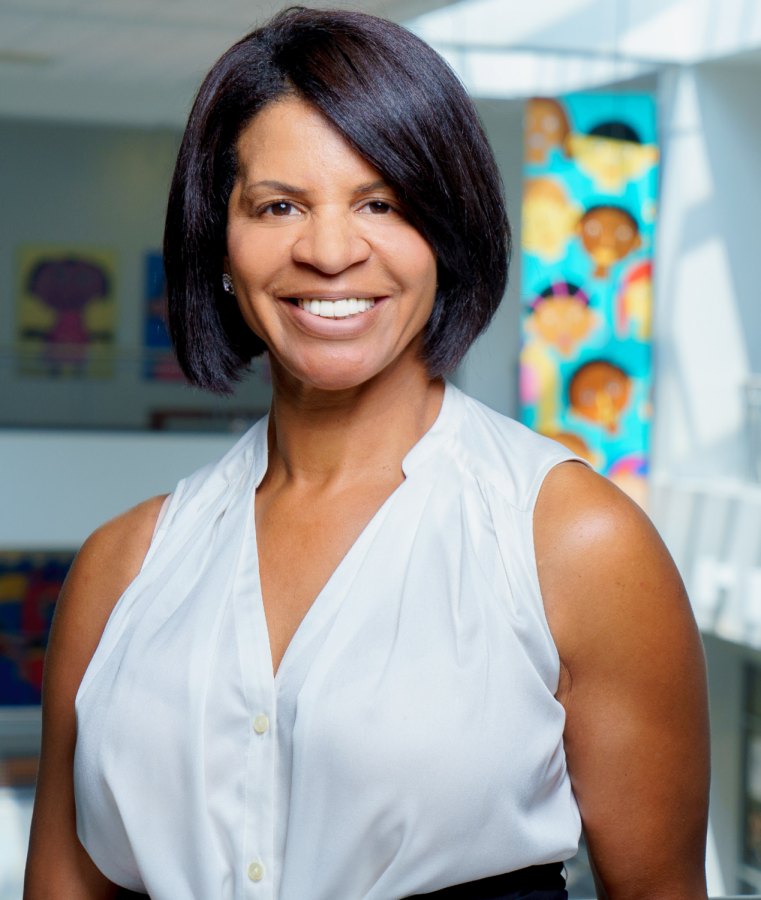 Dr. Cheryl Logan to replace Mark Evans in July
February 26, 2018
After a hiring process that took over a year, on the Board of Education's second attempt, it was able to find its new leader of OPS in Dr. Cheryl Logan from Philadelphia Public Schools. She will take over for Mark Evans on July 1, who will retire once his contract is up.
The district's hiring of its first superintendent of color and only the second female to take the office had those in attendance during the finalist interviews on January 30th energized. After the Board motioned to hire Logan as the new head of the district, a majority of the packed room applauded, murmuring that they had made the right decision. One of those who was pleased by the decision was Central principal Ed Bennett, who was in attendance during the interviews.
"I think they made the right choice," Bennett said. "She was excellent. We had the right choice, we had the right vote, at the right time. I was energized and impressed and enthused by that."
The board voted unanimously, 9-0, to move forward with Logan into contract negotiations. Her contract was approved by the Board days later, with a base salary of $300,000 along with other perks and benefits. Her contract goes through the end of June 2021. The emphatic agreement between board members noted a stark contrast from how the process progressed just a year earlier. Tension on the Board was on the rise, as shown in text conversations between members. On the second attempt, according to Bennett, the Board showed positive communication development to the public. "I was very happy that they were unanimous, because that shows the community that [the Board supports] her," Bennett said. "I know from various conversations that they've been working very hard to come together, communicate with each other, and do the things that successful boards do. It was good to see that it came together."
The other finalist, Harrison Peters, was from Hillsborough County Public Schools in Florida. While he had experience working with diverse schools and     a history of "significantly increasing student outcomes," Bennett thought that Logan's experience and track record was more extensive. "I thought her interview was more solid, I thought she had better points to make, and had more experiences that she could draw upon to explain how she would do things in our district," Bennett said.
Logan visited Central on February 6, and had a chance to meet students and staff in the building. Her first impression was massively positive to Bennett. "She has a presence, she has a strong interest in kids, she's made it a point to talk to kids whenever she could, that's the whole point of why we're here," Bennett said. "I felt that she had her priorities in the right place." Logan also dropped by schools such as North High, Davis Middle, Howard Kennedy Elementary and Liberty Elementary. She plans to make regular visits to Omaha while she finishes her term in Philadelphia.
As Logan transitions into the position, a few issues will be at the forefront. Particularly a 16 to 30 million dollar budget shortfall due to pensions and a Phase Two bond issue that will ask for another $409.9 million from taxpayers who are still paying on the Phase One bond passed in 2014. "Bringing the community behind her when she doesn't know the community and they don't really know her [will be a challenge]," Bennett said.
During the interview, Logan stressed how she wanted to listen more than talk and learn about the people and history of the district. "I know how to build relationships. We're in the people business," Logan said. "I need to be honest, transparent, I need to talk to people whose opinions may differ from mine… and have a feedback loop that is accessible."
She also stated some of the expectations she had for the Board. "I expect great communication. I expect communication that is two-way," Logan said. "If there is an issue in the community, and you think I don't know about it, we need to bring it up in an open forum. A successful superintendent needs a successful board, and vice versa."
Bennett hopes that Logan remembers that those who work in the district are there to make an impact for kids, and that the job is not about the salary. "That is the heart and soul of our district. The sooner that becomes clear to her (and I'm sure it will be fairly soon) the better she will be able to understand the context of the district and then be able to make decisions accordingly," he said.
On July 1, Logan will hit the ground running, and she hopes to build a rapport with the school community. "No one will work harder, no one will be more committed, and the way I feel about the work we do with children is in my heart and in my soul," Logan said. "There isn't any more important work on this Earth."