Ray's Wings
Hang on for a minute...we're trying to find some more stories you might like.
Ray's Original Wings resides in Midtown Crossing, its third location. When walking into Ray's, one is faced with the stereotypical look of a sports bar, dark and covered with televisions showing a whole range of sports channels. The atmosphere is a bit more relaxed than the intensity of a sports bar, however and one feels like they won't be screamed at by a fan of some random sports team.
The staff is friendly and informative. I had never been to a restaurant specializing in buffalo chicken wings prior to my coming to Ray's, but my server was extremely helpful, explaining to me the purpose of eating celery with buffalo wings. Ray's has a wide array of food on their menu beyond wings, however that is most definitely their forte.
I had far too much food while eating here, starting with stuffed nachos for an appetizer, which was a bit bland though had a fine flavor. At this point, I discovered that the staff was also very attentive, coming by the table quite frequently to check for refills and any of my needs. I had for the main meal, mild wings, which was quite flavorful and mildly spicy. Of course, no wings are complete without sauces. I had the Bourbon Sriracha sauce, which had a nice combination of sweet and spicy, as well as Garlic Parmesan sauce, which was bland but fine. I also had ranch which tasted like ranch. In addition to the wings and apps, I had one of their cheeseburgers, which was a bit dry, though very passable. The price was fair, however one should not over order here.
Overall, Ray's is a friendly, safe feeling place, with friendly a friendly and informed staff who is attentive to the customer. I give Ray's five rays of sun out 6.

About the Writer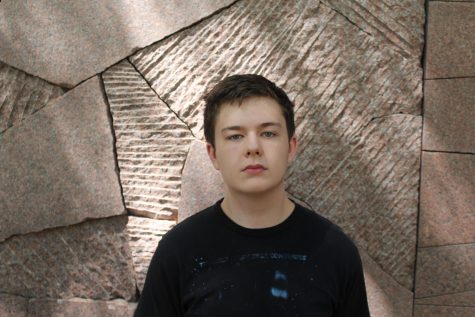 Malcolm Durfee O'Brien, Managing Editor
Were you aware that there is a verb for politics? Politicking is a real word and you should spread this information as far as possible.