Soccer team captain
Hang on for a minute...we're trying to find some more stories you might like.
Boys soccer team captain, Hudson Hooper, has a positive attitude concerning the team's performance in the upcoming season. Hooper was the team's captain as a junior and is ready to continue leading the team for his final year of high school. The captain plays center back on the field and has gained skill and comfortability throughout the past four years. "Our team is a lot more focused and dedicated to working hard in the preseason," Hooper states, regarding this year's team, "So I'm excited to see how that plays out on the field." 
After two years of leading the team and 15 years of playing soccer, Hooper has gained experience in the sport. His responsibilities as team captain include leading pregame warmups, keeping his teammates on track during practice and discussing strategy with the coaches. Hooper likes to approach his position in "leading by example," but he hopes to take a more verbal approach with his teammates this year, saying, "I can always work on being vocal and communicating with our players. Especially as a senior, I've been trying to lead verbally." 
Since he loves the sport and has so much experience in it, Hooper has smoothly adapted to the leadership role. He claims that the easiest aspect of the position is forming relationships with his teammates. Hooper voices his opinion, finding the most difficult aspect of his role to be arguing against points he disagrees with. The unpredictability of the outcome of each game is exciting to Hooper and he admires the reality that one can never become too comfortable in the game and players must always stay on their toes. He states his favorite element of soccer being "the fact that anyone can compete with anyone, because it makes every game interesting." 
After graduation, Hooper is undecided on where he will be attending college, but he plans to study computer engineering. He hopes to play for his school's club soccer team, and if not, he will continue to play soccer intramurally. Hooper previously played for the soccer club teams Omaha Futbol Club and, more recently, Azzurri. This season he has recognized areas to improve himself, disclosing, "From a personal perspective I'm working on staying focused with every pass I make and every touch I take to become a better player technically." 
According to Hooper, the team has high hopes for the 2019 boys soccer season. In practice and preseason, the boys have been working hard to improve as a team. Hooper divulges that each player needs to make individual adjustments so the team can become better together. The team has worked a lot on drawing out formations and strategy that work best on the field. "We used to be satisfied with going .500, but now we believe we have a chance to win every game," affirms Hooper, "We will be disappointed if we don't find ourselves in the state tournament." 

About the Writer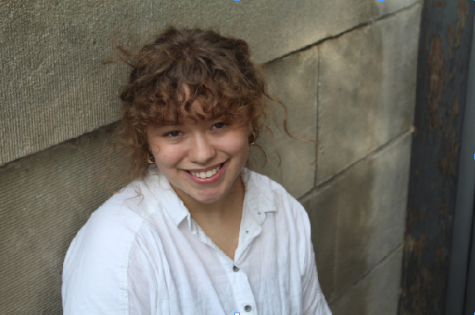 Olivia Gilbreath, executive editor
I love the journalism department and I am so happy to be surrounded by such wonderful people.