State Diver, Dahly Long, and her progression
Hang on for a minute...we're trying to find some more stories you might like.
Dahly Long is one of the few Central High School students in history to medal at the Nebraska State Diving Meet. She started diving in her freshman year of high school and is currently a sophomore. "Because I used to be on a national tumbling team but wanted a change, so I started dive because it was different, and it seemed like an easy transition from gymnastics." Throughout her two years of diving, a valuable lesson she's learned is fear of diving. "A lot of people think diving is a scary sport, but the lesson I've learned is you cannot let the fear control you on certain, seemingly scary dives, you have to be mentally strong."
Some of her biggest supporters have been her parents and her two coaches, Kevin and Peter. "Diving is a mental sport more than physical, so when I'd occasionally get mental blocks, my parents and coaches would always be there to support me by helping me through it. I'm also very hard on myself and always wanted to break my personal record or add a more degree of difficulty to my diving list." Through her diving experience, Dahly has experienced many important lessons. "Some big take away from diving are that you are your worst critic, especially since diving is an individual sport. Also, mentally, diving is a tough sport. Eventually I realized that if I want to be good and achieve something in dive and possibly get a scholarship, then I have to be mentally strong and not let fear control me."
This was her second year making it to state, which she described as a surreal experience. "Going into the state meet, I was the only OPS diver, so I knew that I was representing the entire district. I also knew that I had been practicing hard enough that I had a good possibility to place in the top eight. I honestly just wanted to do better than I did at state last year at state, which was 14th. I tried not to let everything about the television cameras or other divers get in my head and just try to do my personal best." Through her hard work and strong will, she was able to successfully place 5th in the state, earning our school and district pride.
Dahly's diving career has allowed her to create great memories and friends from the community. "My favorite part of diving is meeting new people, since the dive community is small (but continues to grow) everyone is very close and supportive. Plus, my coaches rock so it's nice to spend time with them." She wants to continue her diving career, "I will certainly continue diving my last two years of high school, then hopefully a Division 1 college will notice me and recruit me. Trust me, I still have a while to go before college and time to improve and add more challenging dives to my list. But my dream is to get a diving scholarship to UCLA!"

About the Writer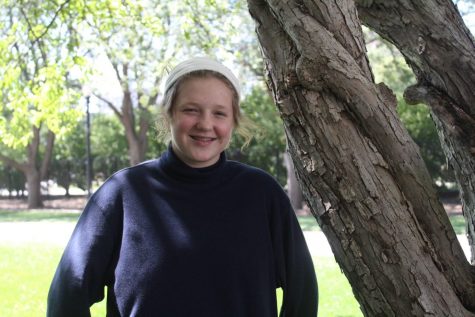 Pangaea Kaan, Staff Writer
This is my first year on staff.  I enjoy science, my puppy and hate talking about myself.