New winter weather procedures; snow days less likely this upcoming winter
On Oct. 29, it was officially announced to all OPS staff that the district would be implementing new winter weather procedures with the colder season approaching. The new procedure will include the option for a two-hour late start, or two-hour early release instead of calling the whole day off. 
The district plans to make this transition smooth and non-stressful for parents and staff. Chief Human Resources officer, Charles Wakefield, stated, "In the event of either [a two-hour late start or two-hour early release], we would strive to make a decision the evening before a change to allow staff and families the opportunity to plan ahead." 
The district is aiming to maximize class time knowing that most snow days called end up not being as harsh as predicted. 
Wakefield said, "We know every minute of instruction matters, so if we can welcome students for most of the school day while allowing extra time for travel to and from school, we value having the options in our winter weather toolkit." 
The district may seem optimistic for less missed school days, but the students are a bit less exited. 
Senior Tyler Hirchet does not see the procedure promoting attendance, saying, "I would not come to school mainly because I get out after fifth hour, so there is no point in me going."  
Some see the new winter weather procedures as pointless due to the chaos surrounding a new winter weather policy, especially as it is the first year being used. 
Students do not seem to be the only group underwhelmed by the new policy. Another concern for students and staff is how it affects students with specialized schedules, or students involved in Zoo Academy and the UNMC program. Not many details have been released to the public, but Wakefield assured staff that they would receive information further explaining the procedures.  
About the Writer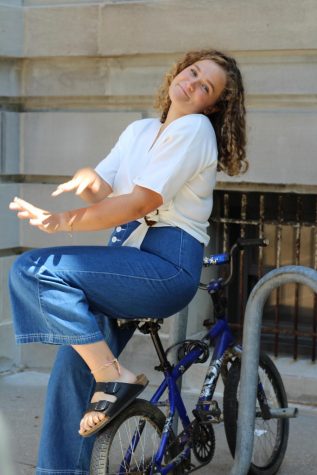 Emily Hodges, Staff Writer
My name is Emily Hodges and I am a senior at Central. This is my first year on  staff for the register, but it is my third year as a member on the O-Book...