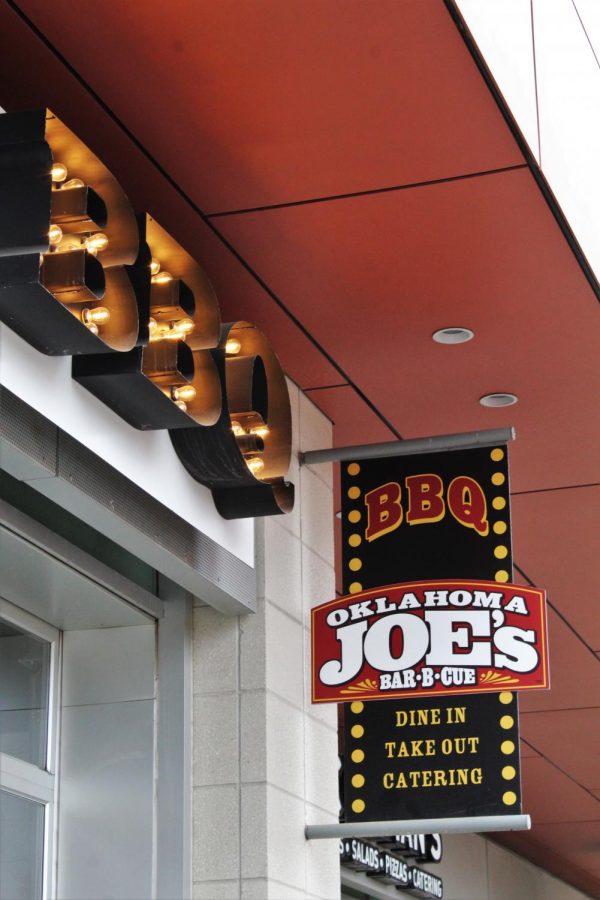 Oklahoma Joes Review
November 13, 2019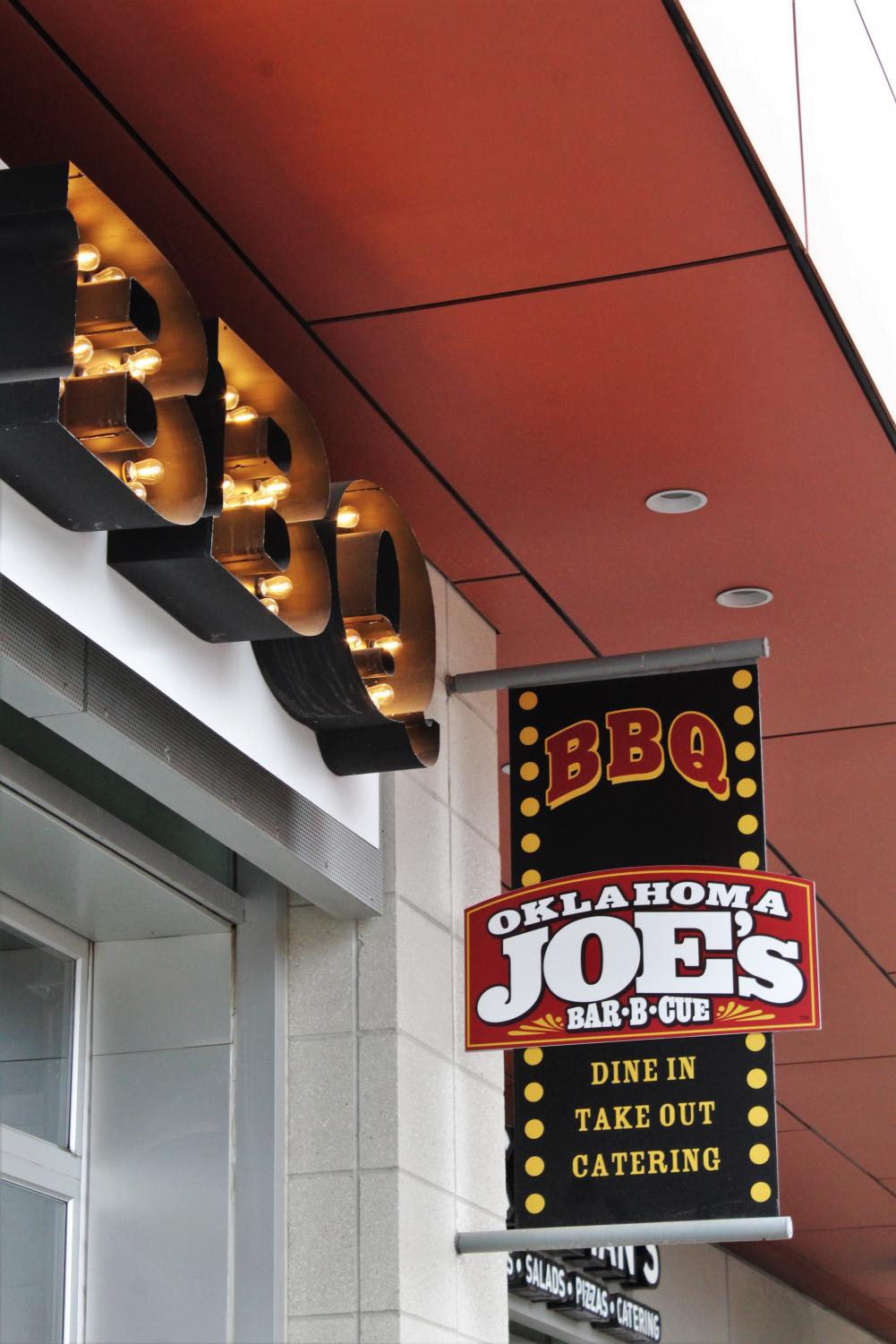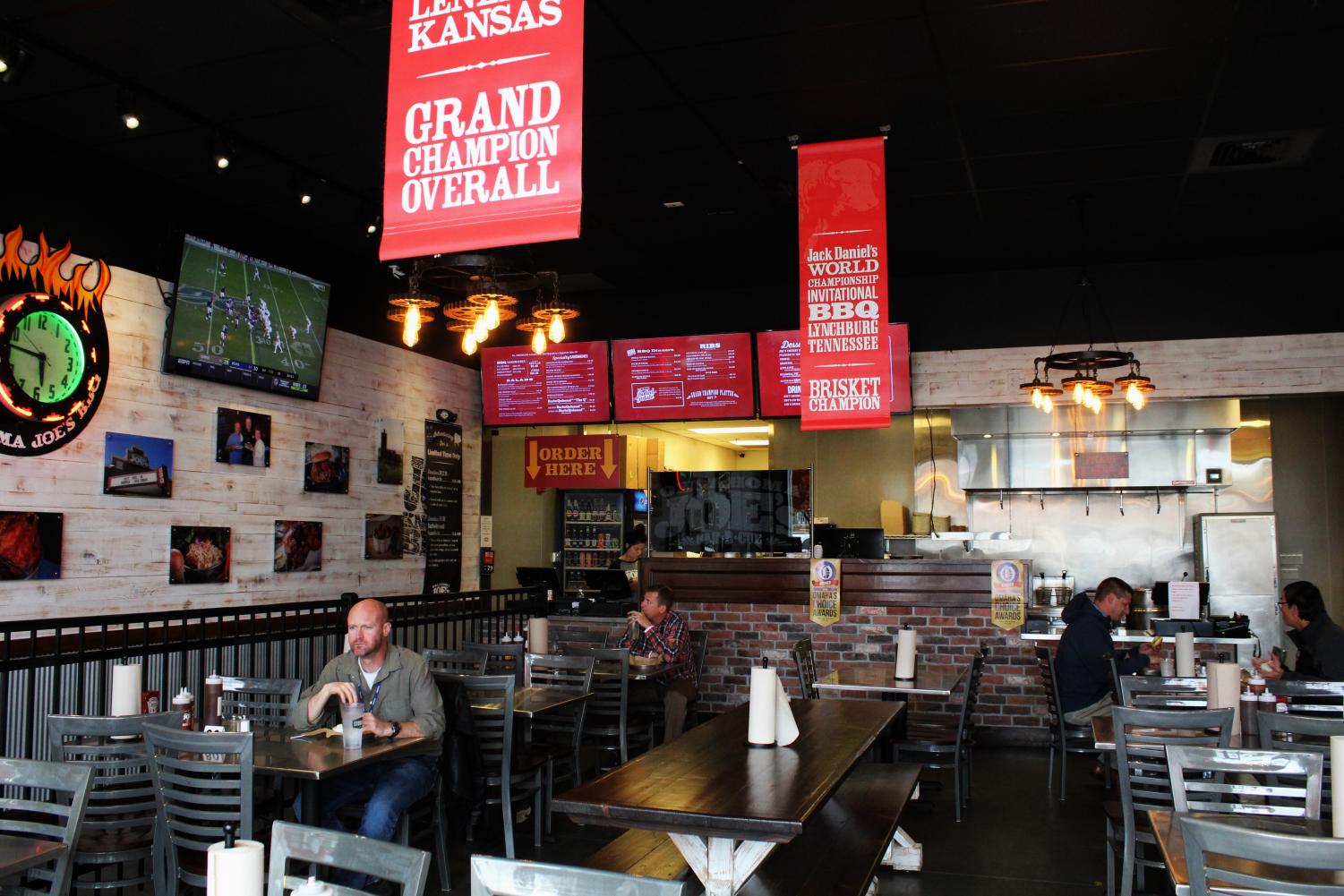 Looking to grab a bite of barbeque? Many say Oklahoma Joe's is the best location in Omaha. Being largely acclaimed by critics, it feels as if they flaunt their reputation throughout the store. It felt like the first thing that caught my eye when I walked in and continued to draw away from my experience as I continued to eat.  
Located in Aksarben, Oklahoma Joe's was introduced to Omaha about a year ago. It's predecessor, Dickey's, happened to also be a BBQ venue.  
Inside of Oklahoma Joe's makes it easy to eat. Right as you enter, you can order from their compact menu. The food comes out quick, not giving you a huge wait time. 
Yet one cannot really complain; their meat was exceptionally well done. Having the food smoked inhouse help add to its hearty flavor as well as the quality craftsmanship it may have over other BBQ joints 
This quality comes with only one apparent downside, though: the price point for most of the items on the menu exceeds what may be the average individual would want to pay for a meal. Comparing it to other local Omaha businesses like Hartland BBQ and Boyd and Charlie's, the price difference is about two-dollars greater. Additionally, the price is not quite adequate for the food because of the portioning size. Many of the sides were in little cups and only held a couple of spoonfuls worth of food. 
 If you are looking to just get a quick bite or go out for lunch, I would recommend their BBQ sandwich. This sandwich gives you a good amount of meat and is one of the cheapest meat meals. If you are out with family and are willing to spend a bit of cash, I recommend trying the two-meat dinner which gives you two types of meat and two sides along with bread. It allows you to try the meats they have to offer and lets you find a favorite.