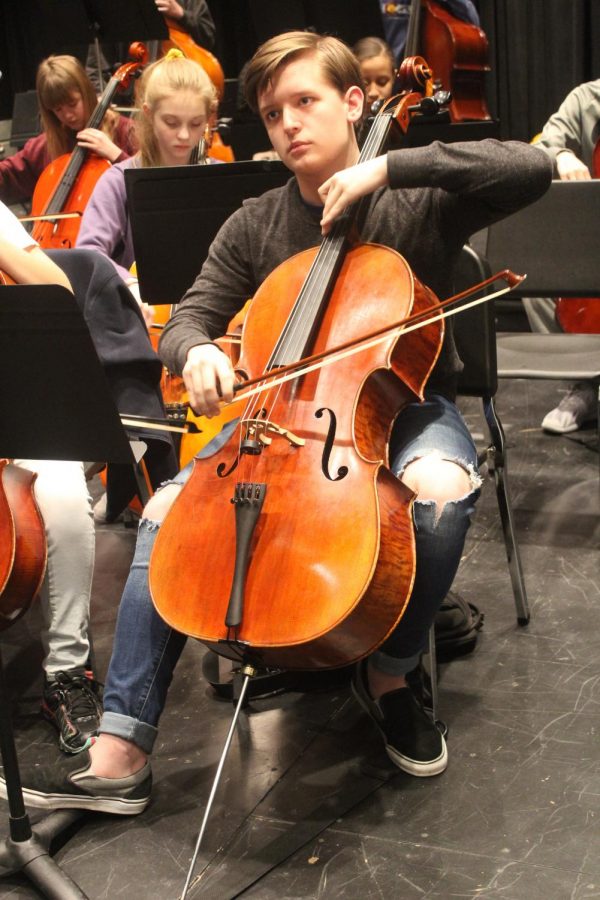 Eli Kopp Cellist
January 30, 2020
Amongst the many musicians at Central is Eli Kopp, a cellist from Texas. 
Kopp has been playing cello since he was four-years-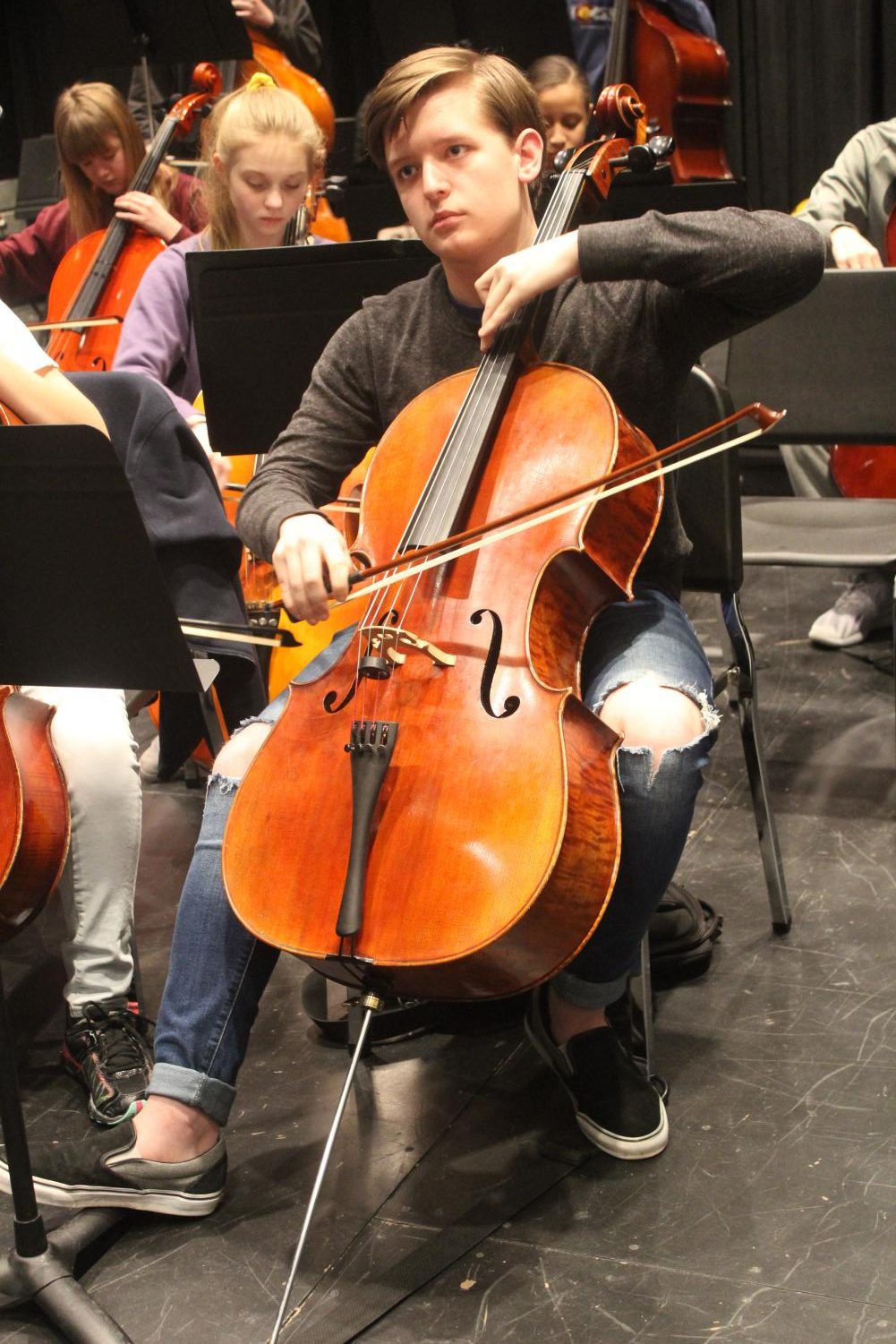 old, but his musical career started long before that. His parents, finding that they were pregnant, immediately signed him up for lessons at the Butler School of Music in Austin, Texas.  
"I was signed up, in utero, to play cello," the sophomore said. 
His parents were proven wise, according to Kopp. 
"That [Butler School of Music] had a very long waiting list to get into," he said. "I was all of four, and my parents get a call that a spot opens up." 
Kopp admits he was hesitant to play at first, but he learned to appreciate his parents' decision. "It wasn't really my choice. That was my parents' call," he said, "but I'm very glad they made it." 
Years later, Kopp now plays for a multitude of orchestras. He plays for the Pit Orchestra at Central, seated in first chair in Chamber Strings. 
Outside of school, the cellist plays in first chair for All-City Orchestra, as well as ninth chair for All-State. 
Kopp also tried out for the Wesleyan Honors Orchestra, but the chair placements have not been decided yet. 
There's also the Omaha Area Youth Orchestra that he participates in.  
In addition to high school orchestras, Kopp plays for the Heartland Philharmonic Orchestra at UNO.  
"It's almost all undergraduate students," he said. There's a couple of graduate students, a couple of professionals, and I believe three or four high school students." 
Even though his life is busy, Kopp manages to balance all of his orchestra performances with his school and personal life. "There are certainly times when it can be difficult to balance one with the other," Kopp said, "If I've got a bunch of stuff due for a class, I'll let that take precedence. It really just depends on where my attention's needed most." 
Besides orchestra, Kopp also plays cello solo. However, he doesn't like one way of playing over the other. "There are so many great aspects to both," he said. "If you're playing in an orchestra, you have this sense of camaraderie with everyone else. But also, you don't get as much freedom of expression or individuality." 
The sophomore is planning on continuing music after high school and into college. "At the moment, I'm still debating between music performance versus music education," he said. 
Before coming to Nebraska, Kopp resided in New York. "There's the Metropolitan Youth Orchestra, and I was in that for four years," Kopp said. 
While in the Metropolitan Youth Orchestra, Kopp played at universities, Lincoln Center, and Carnegie Hall. 
Overall, Kopp is enjoying his move to Central. "It's been really great… the people are lovely," he said.