Jacobi Terry follow up
On Jan. 29, 17–year–old Central student, Jacobi Terry trial was once again in the Douglas County Courthouse to evaluate whether, he would be charged as a minor and put through rehabilitation or sent to adult prison. In October, Terry was charged with one count of first-degree murder, first–degree assault, criminal conspiracy and use of a deadly weapon.  
Dr. Colleen Connelly, a court assigned neuropsychologist specializing in school psychology was called to the stand to testify after speaking with Terry and his parents about his mental health and intellect. After synthesizing her findings, she formulated a multiple page report that was outlined in her testimony Connelly assessed Terry at the Douglas County Youth Center, where he is currently being held. After taking an IQ test, it was reported that Terry scored a 74. According to the American Association on Intellectual and Developmental Disabilities, "A test score below or around 70—or as high as 75—indicates a limitation in intellectual functioning." Terry scored very low in abstract thinking categories, like those used in classroom settings. Terry was diagnosed with Social Pragmatic Communication Disorder, a condition that falls on the autistic spectrum.  
His parents split when he was 13 years old, at which time he started living in his mother, Tina Jamerson's house full time. When Connelly asked Jamerson about her favorite part about her son, she replied, "He's mama's baby boy." Terry still slept in her room with her at 17 years old, till the time of his arrest. Dr. Connelly referred to this as 'abnormal' and 'unhealthy'. Mrs. Jamerson was the parent who showed up to most of Terry's school functions. This is surprising considering Terry's poor academic achievement starting at a young age.  
Terry repeated kindergarten, and at the end of his first-grade year, his teachers had a meeting to discuss the correct academic action to take to better assist Terry. It was decided that he did not qualify for special education and talk of educational accommodations, and the topic was never brought up again. By third grade, Terry was lagging in reading fluency comprehension and by 7th grade, he was failing to complete his homework and was behind in all academic categories. It was at that time too that he started struggling with his classmates. Security camera footage depicted a group of female classmates physically assaulting Terry and he never fought back. He didn't understand why he was a target of such harsh treatment. He also had troubles interpreting tones, sarcasm and emotional cues. That year, Terry had 20 behavioral write-ups, but they never made it to the Student Assessment Team to be evaluated.  
Things only got worse for Terry academically in high school. Freshman year, he passed with only 3 credits. 3 Ds, and all the rest Fs. He was forced to take summer school that summer and regained 2 credit Cs and one D. Sophomore year, Terry failed every one of his classes during the school year and again in summer school, yet he was allowed to advance to his junior year. In addition to that, he accumulated 100 days absent. These numbers were never reported and there was never a call home. His junior year, Terry attended only 35 days of school from August to the beginning of October when he was arrested. He was failing all his classes at the time of his arrest. His school pitfalls were very likely linked to pitfalls in mathematical and higher-level thinking.   
Jacobi's disorder made him very prone to social isolation. When Connelly asked Terry who he considered his best friend, he said that it was his mother. When she redirected him to try to report someone her own age, he hesitated, then said his cousin Amir. When asked how Terry would describe himself, he parroted exactly what his mother said she thought of him. He thought of himself as polite and respectful but didn't understand that playing on his phone while his teacher was speaking was not a respectful thing to do. Connelly said that Terry was easily malleable, which is why if father does not want him in an adult prison.  
Before his arrest, Terry had no previous interaction with the justice system. Terry first met Bahy Altairi, the victim of his crime when he sold Terry drugs. Terry began his drug use at age 11 with marijuana after researching its effects. At 15, he began to experiment with ecstasy, alcohol and Percocet. He would regiment his use of the drugs in an attempt to self-medicate, which is a symptom of a spectrum disorder. The night of his crime, Terry was on K-2, also known as synthetic marijuana. K-2 often causes a spike in violence and aggression, as well as a collapsed memory for 22 days. 
 At the Douglas County Youth Center, Terry was diagnosed with anxiety disorder, drug use disorder and a developmental disability. Connelly argued to the court that Terry needed rehabilitation, if he wanted a life outside of the justice system. She said there is no evidence that states sentencing kids as adults makes communities safer. After a three-hour trial, The Douglas County Courthouse has yet to release a verdict on whether, or not Terry will be tried as a minor or adult for his crimes.  
About the Writers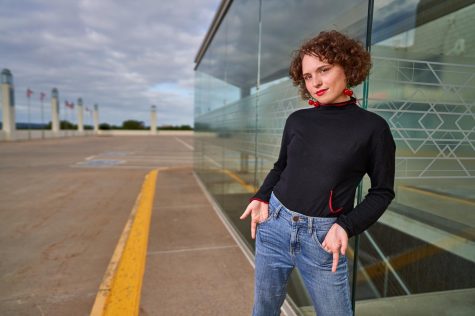 Daisy Friedman, Editor In Chief
Hey guys, my name is Daisy. I'm a senior, and I'm the EIC for The Register this year! This is my second year on staff at CHS and my fourth year in journalism....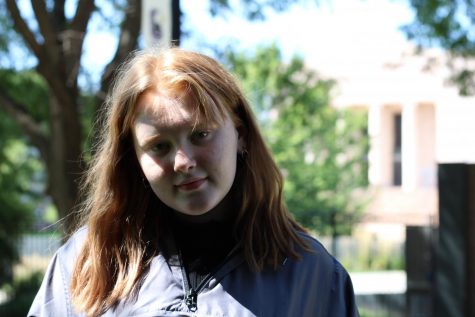 Stella Ehrhart, Staff Writer
Hello! This is my first year on newspaper staff and I'm very excited!

"I hate the feeling of having hair on my neck" - Kate McKinnon