Taylor's swiftly released album 'Folklore' shows flexibility
September 3, 2020
Taylor Swift's eighth album, Folklore, was released on July 24, only 16 hours after it was announced. This short and simple build up is very different from the weeks of anticipation and social media posts that have accompanied Swift's past albums, and the album reflects that low-key buildup in its gentle, indie-inspired sound.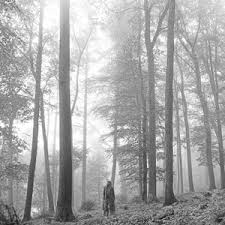 Swift's distinctive melodies and bouncy energy are replaced by sadness on Folklore, and some of the songs are forgettable such as the meandering "Hoax" and the bland "Invisible String."
Taylor Swift's strength has always been her storytelling, and her powerful lyrics shine in this album. "I've told these stories to the best of my ability with all the love, wonder, and whimsy they deserve," she tweeted on the day of the album's release. "Now it's up to you to pass them down." A couple stories in the songs stand out. "The Last Great American Dynasty" describes the life of the eccentric and wealthy Rebekah Harkness, who lived in the Rhode Island mansion that Swift now owns. Three songs form the three perspectives of a teenage love triangle. "Betty" is a country-tinged apology from a teenager named James to Betty, after James dated another girl. "Cardigan" is Betty musing whether or not to take James back, and "August" is a hazy but hopeful perspective from James' summer fling as she realizes that she was the second choice. Together, the "teenage love triangle" as Swift called it in an interview form the best songs on the album, a nuanced and beautiful portrait of teenage relationships and growing up.
Taylor Swift recently turned 30, and the song in Folklore reflect her maturity and flexibility as she moves into a new genre of music, and a new stage of her life. Folklore, though it has its faults, reflects that transition through powerful lyrics and memorable stories to create one of Swift's best albums yet.