Omaha protests continue with a call to abolish ICE
Around a hundred people flocked to the Douglas County Courthouse for the Abolish ICE protest on Aug. 22. People from all walks of life showed up to protest the mistreatment of immigrants hoping to find a new home on American soil. When asked what the White House's anti-immigration say about the country founded by immigrants, former Editor-in–Chief of the Millard South newspaper didn't hesitate to speak out.  
"Much of America was built by immigrants. I think those are just buzzwords, though," Courtney (last name withheld) said. "So I think the real issue is that the detainment of mostly Latinx migrants at the border *isn't* so out of line with America's history with immigration."  
The protest was organized by the local group Young Progressives of Nebraska. They said they wanted to make it clear to the Omaha community that direct action like protesting is the most effective way to enact change. 
 "Protesting has two objectives: the immediate and the long term," a core member said. "The immediate goals of protesting are to bring awareness and to further pressure on those in power to effect change. The long term objective is the visible and tangible change. Simply put the goal is for policy, reallocating of funds, and/or the dismantling of oppressive systems by and for the will and prosperity of the people."   
Everyone was wearing masks and social distancing for safety reasons, but that didn't stop them from being heard. Sounds of people shouting, "No closed borders" rang from Dodge Street, as people drove by honking their horns. Protesting like this isn't new to the Omaha area. Recent protests have been going on since the death of George Floyd on May 25, and have only continued. Courtney said she hopes these protests will force people to pay attention to what's happening at the southern border and think about the policies they've supported.  
Protesting is not new to 2020, however, it may be the first time young people have seen it firsthand in their lifetime.  
"We saw the Black Radical Tradition being laid out in the sixties by revolutionaries like Angela Davis and Malcolm X," said the YPN core member. "The Revolution will continue whether YPN is present or not."   
It seems the question on everyone's mind is, will 2020 be the year to rewrite injustice? The answer may be more complicated than we think.  
"No. There will not be a revolution this year, and we're not going to get systemic change through voting," Courtney said. "But will ICE be abolished this year? No. Will migrant children be reunited with their parents? No. Will descendants of slaves get reparations? No. But there's no doubt 2020 is monumental. 2020 radicalized people. We'll see where that goes." 
About the Writer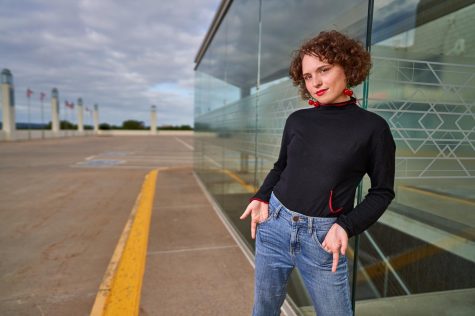 Daisy Friedman, Editor In Chief
Hey guys, my name is Daisy. I'm a senior, and I'm the EIC for The Register this year! This is my second year on staff at CHS and my fourth year in journalism....