Cartoonist opens up about passion for art
October 15, 2020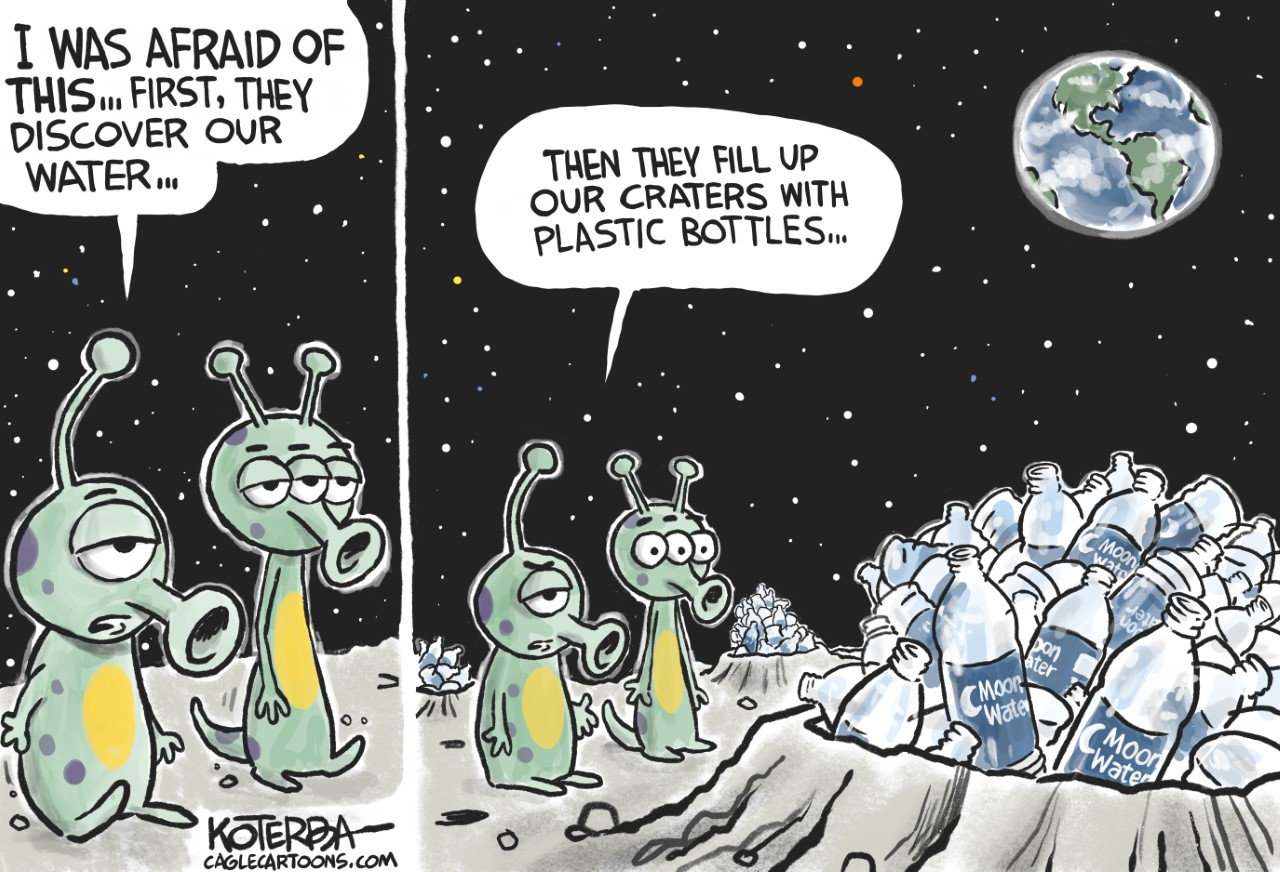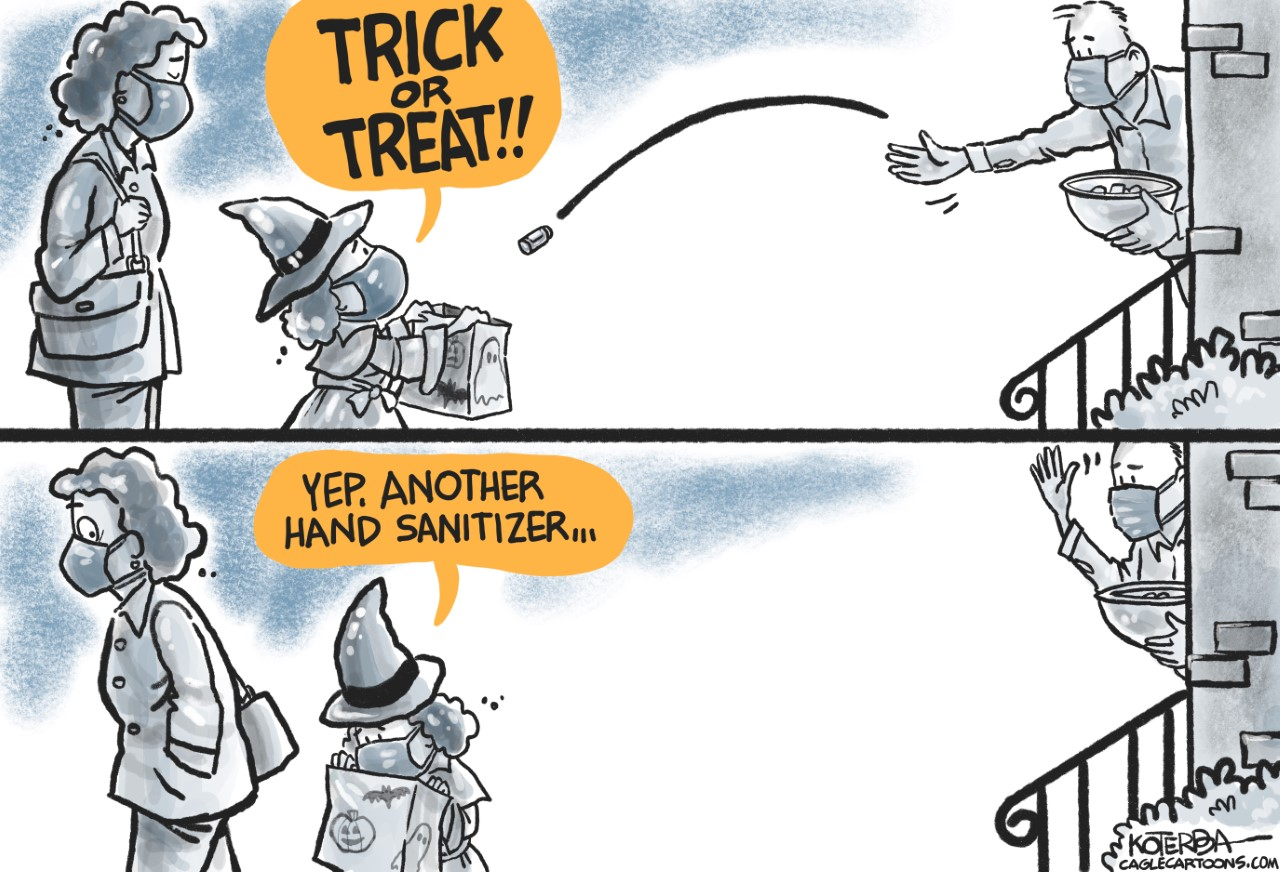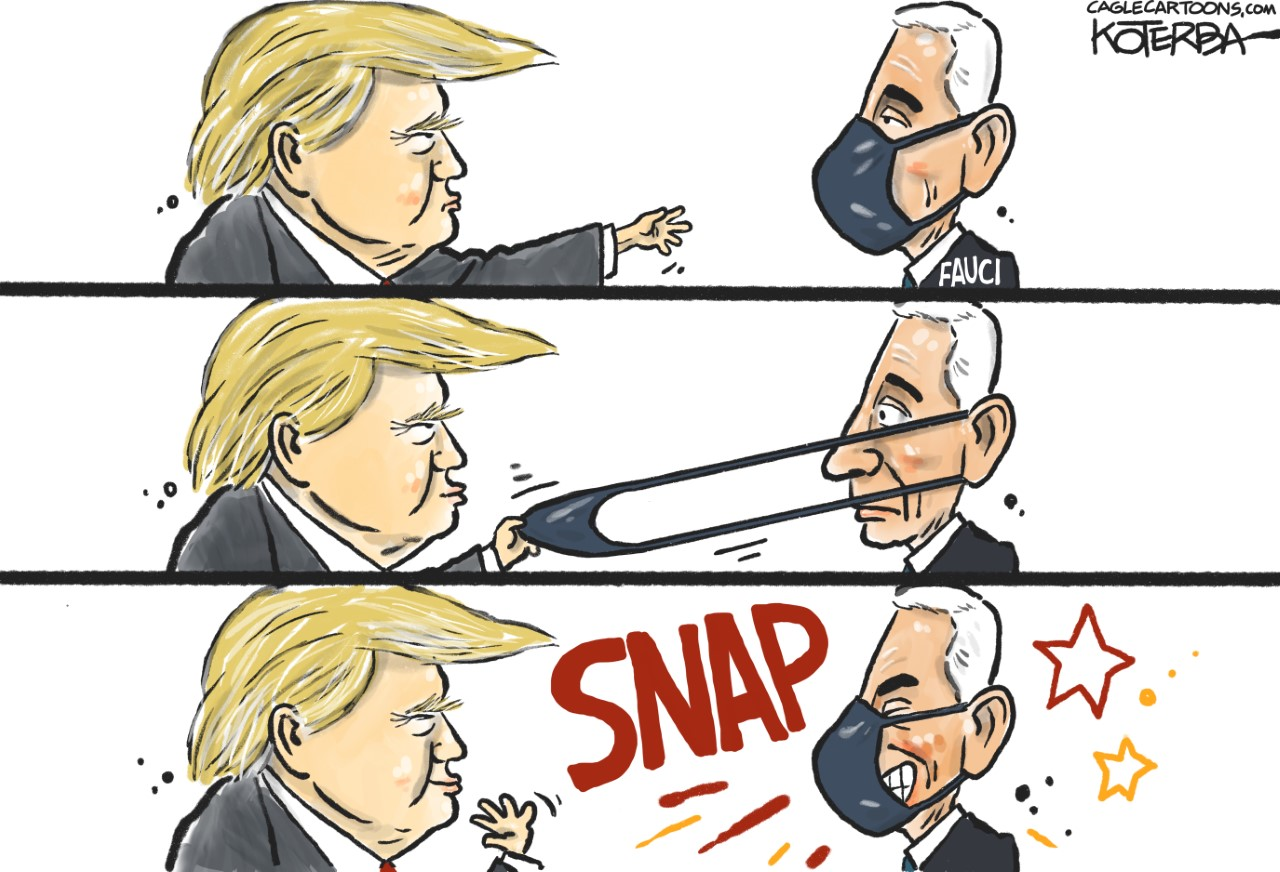 Cartoons can be found in publications across the globe and add a sophisticated touch to any newspaper. Without talented artists, many of these entertaining drawings would not exist. Jeff Koterba is an editorial cartoonist, who has resided and worked in Omaha for many years.
Koterba drew cartoons for the Omaha South High Tooter, but his passion for art began in his childhood. He believes that his love for art is not uncommon to find in young minds.
"When I was a kid I loved to draw, but I think most kids love to draw and do creative stuff. I just felt like I had a calling to do something with art. From the age of 5 or 6 I had no doubt that that is what I wanted to do," Koterba said.
He even designed his own newspapers at home for his family, filled with cartoons and imaginative stories. When he thinks back on it, Koterba was creating fake news.
"It was like a front page story about a fictitious tornado that wiped out South Omaha, and the entirety of the rest of the newspaper would just be cartoons," Koterba said.
He did not have a set plan for how to turn his love of art into a career, but he trusted his instincts. Koterba feels lucky to have found a career that works for him.
After high school, Koterba attended University of Nebraska Omaha, where he drew cartoons for the student newspaper. He studied art and journalism as a double major, but took a break to freelance. He sees cartooning as a unique career that is not clearly represented in colleges.
"To do what I do, there really wasn't—and isn't—any place to go to school for it. It's sort of 'create your own education', and maybe that is going to college or going to art school," Koterba said.
He loves all types of art, including abstract painting and sculpting, but he considers himself to be a journalist before an artist.
"The key to doing an editorial cartoon is to adhere to journalistic ethics and practices. Even though I give my opinion in my cartoons, I still adhere to journalism," Koterba said.
He thinks that basic journalism should be required in all high schools, because everyone uses it in some form.
"Whether you're posting on social media or consuming other people's posts, it gives you a sense to be able to determine what's real and what isn't," Koterba said.
Koterba started his own syndication in Nebraska and sent cartoons to Nebraska newspapers. He also drew sports cartoons for the Kansas City Star. Koterba's work has been featured in the New York Times and Washington Post, among other popular newspapers.
His cartoons do not take nearly as much time to draw as it takes to come up with the idea for the cartoon. He uses technology to his advantage to speed up the process, as he draws all of cartoons on an iPad.
"I will spend far more time doing research, reading the news, thinking, drinking coffee, walking around, sketching-sketching-sketching, thinking…That takes several hours. The drawing itself takes two to three hours," Koterba said. "If I'm taking more than three hours on a drawing I'm probably over-working it."
Koterba worked for the Omaha World Herald for 31 years, and recently wrapped up his career there, being one of around 20 fully employed cartoon artists remaining in the country.
"I loved being in that environment. Before there were lay-offs and cut backs we had a really big staff. I remember the bustle and all the activity. When we were in the old building you could hear the rumble of the presses beneath your feet in the coffee room, you could smell the ink of the paper. There was something really beautiful and grand about it," Koterba said.
He stands by journalism as an extremely honorable profession, and is hurt by the way people criticize journalism today.
"I get really frustrated when people trash journalists. Sure, there are some bad journalists, but there are bad seeds in every profession. There are so many great people still at the World Herald who are working hard and it breaks my heart that I don't get to work with them anymore," Koterba said.
While he loves everything technology has to offer, Koterba finds a special quality in physical newspapers that an online copy cannot offer.
"When I'm on a train in Europe or sitting at a café in Paris, I love holding a copy of the International New York Times. There's just something special about it," Koterba said.
He does owe technology the memorable opportunity of being able to work in Austria for two years while working for the Omaha World Herald.
"I was able to look at the Alps from my window and draw for the Omaha World Herald. That experience is mainly what shifted my perspective on technology," Koterba said.
He still believes that there are a plethora of opportunities for young artists and journalists. Working on one's craft every day, even for five minutes, is important for the creative mind.
"If you let your muse, whether it's your unconscious mind, the universe, God, or whatever it may be…If you let your muse know that you're really serious about it, your muse will come find you, your muse will meet you, your muse will help you out," Koterba said. "Think about how you can serve others with your art, and be poignant and unique and different in a good way that helps humanity."