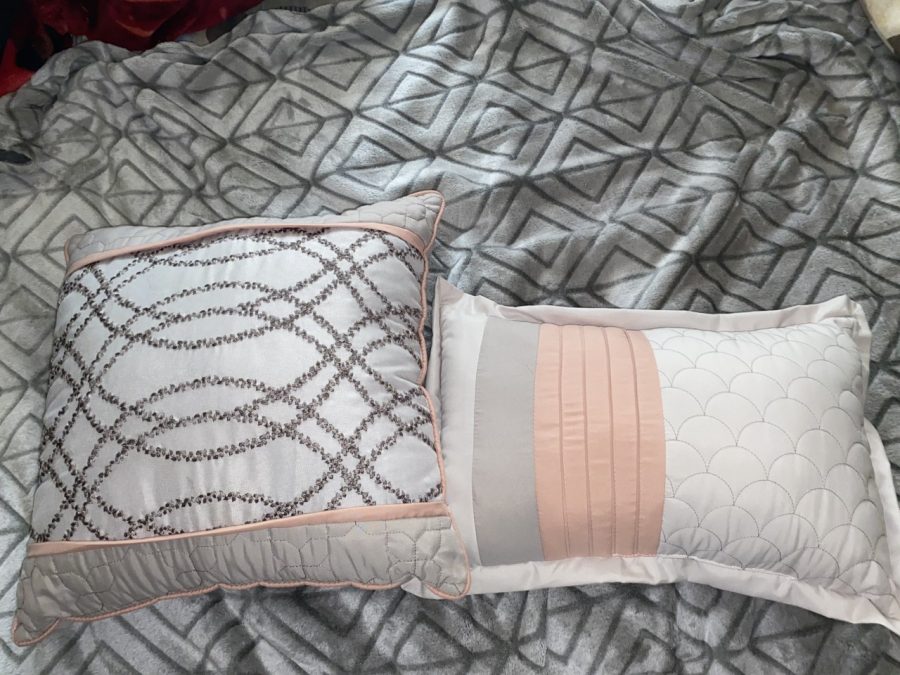 Lerdong Odol
Freshman fights boredom by sewing
November 23, 2020
The COVID-19 pandemic has struck everyone around the United States with one common characteristic: boredom.
Boredom especially hit for freshman Lerdong Odol when it came to this world wide pandemic. Odol decided to challenge this quarantine boredom by taking up a hobby, which in this case was learning how to sew.
"I saw a YouTube video on sewing which made me more curious about it. I was also bored during this pandemic," Odol said.
Odol's mother also sews but Odol did not find sewing interesting before the pandemic. The freshman expressed she had never sewn with her mom because she did not find fun. This was also convenient for Odol when getting supplies during a global pandemic.
"We didn't have to buy much. We have needles because my mom likes to sew too. But we didn't have fabric and other things like that," Odol said.
Odol has sewn many things over this quarantine period. She is glad that she found something to pass the time of the pandemic. Like Odol many have done the same thing when it comes to other hobbies. According to a study by Ware2Go, 87 percent of Americans took up new activities/hobbies during the COVID-19 pandemic.
"I like to sew pillows and things similar to that. I would like to learn how to sew clothes. I do not sew that as much as I would like," Odol said.
She has been sewing since the beginning of quarantine and enjoys the break from the stress going on with COVID-19.
"Sewing is really relaxing to me. Especially when the pandemic is going on, it just relaxes me,"  Odol said.
Many people do sewing around the United States sew. They either sew for fun or to fix things that have been damaged. With the global pandemic many have learned to sew to make masks for front line workers or themselves. According to The Guardian, 7.7 million people sew.
"I used to kind of do it to fix things but now it is just for fun," Odol said.
Odol has also tried to encourage others like her close friend freshman Kaswyn James to join with her in this hobby.
"She tried to get me to try sewing every now and then, but I know it's her favorite hobby ever since she started sewing in quarantine," James said.
Odol stated that sewing was something to keep her entertained during quarantine. This lead to her embarking on different projects that could benefit her or her family during this time.
"I have fixed some of my mom's dresses and things like that. I like sewing pillows which is very fun. That is mostly all I sew," Odol said.
Sewing has many different qualities that one may like. According to the blog, "The Fold Line," individuals sew because: they can be creative, have time to themselves, take a digital detox, have time of mindfulness, to be social with others, to inspire other makers, to boost one's confidence by wearing clothes they made and the sense of self achievement.
"I am not really sure I have a favorite part. However, I do really enjoy the process of sewing," Odol said.
Sewing is not as common anymore among younger generations. However, many people are learning so that they can design and fix their own clothes like Odol has done.
"I believe more people should try sewing because it really fun," she said.