Football Hall of Famer, Central alum Gale Sayers dies at 77
December 7, 2020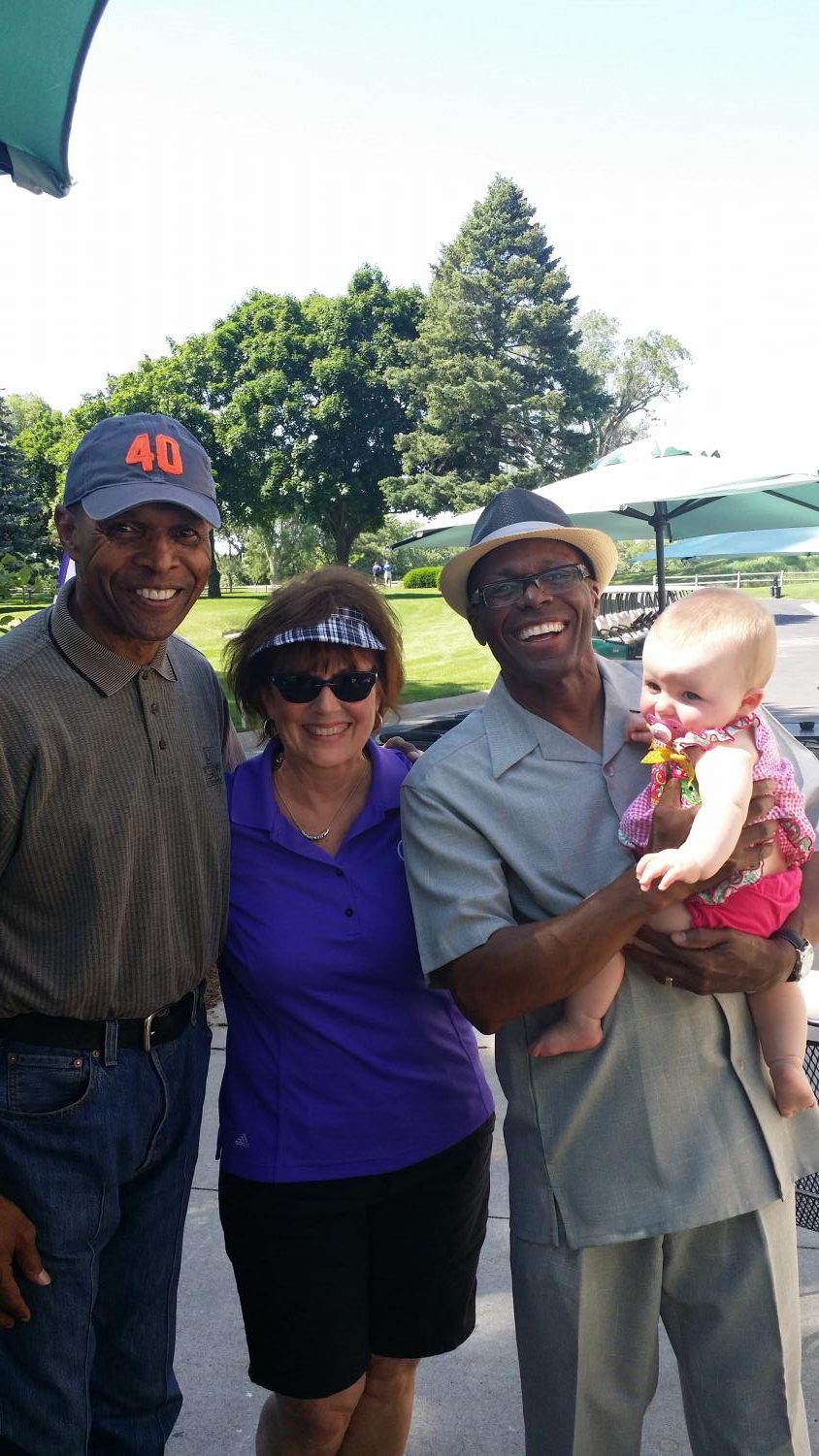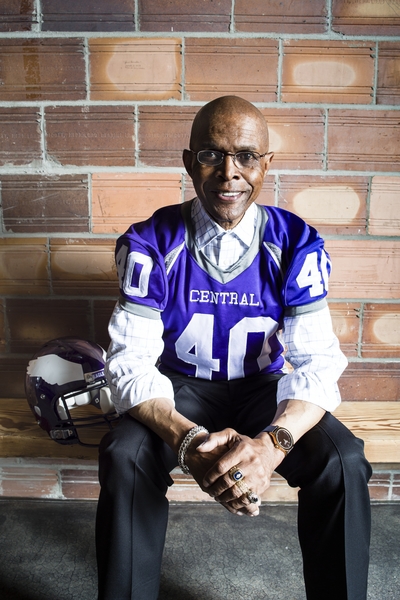 Football Hall of Famer and Central alum Gale Sayers passed away earlier this year on Sept. 23, at the age of 77.
Gale and his family moved from Wichita, Kan. to Omaha when Gale was still in elementary school. Once in Omaha, Gale and his older brother Roger Sayers, who would go on to be a great athlete in his own right, started to get into sports, playing flag football at recess or after school and playing summer league baseball at the YMCA. They soon found that they were both very good athletes.
"We excelled at everything we got ourselves involved in athletically, whether it was track, football, baseball—we could hold our own," Roger said. "Sports just came easy to us."
As the Sayers brothers were growing up as young black kids, the Civil Rights Movement was just beginning to gain momentum, and segregation was still the norm in many cities. Although Omaha was a somewhat integrated city, Roger recalled, there were still places that were redlined, where Black people couldn't buy homes, and some stores that either preferred not to or outright refused to sell to black people.
"From our standpoint," Roger said, "in terms of where we wanted to go, we didn't really run into a lot of those kinds of issues, but they were there."
Their family life also had its struggles. Their mother did domestic work and their father polished cars and worked part-time jobs.
"We were living from pay check to pay check, so we moved quite frequently, because of a lack of income or being unable to pay rent in a timely manner," Roger said. "But, for the most part, life was good; we had some ups and downs and some issues that we had to deal with, but we dealt with them on a day to day basis, and that was it."
The Sayers brothers started at Central in the mid-1950s, where they would continue to excel at sports. Roger won gold medals at state for the 100 and 220-yard dashes, and played football for three years, sitting out his senior year due to an injury.
Gale, who graduated in 1961, had an even more impressive high school athletics career, playing football and doing track and field all four years. In that time, he made two all-state football teams, and was the state's leading scorer in football twice.
In his senior year, Gale led the football team to an undefeated record and a championship in the fall. In the spring, his final long jump of his high school track career resulted in a full 24 feet 10 inches, setting a new state record which would stand for nearly four decades.
"What he did in football and track at Central will always stand out," Roger said.
Out of high school, Gale was one of the top prospects, and was sought after by many colleges including most of the Big Eight and Big Ten schools, as well as Ohio State, Syracuse, and Southern California.
He eventually landed on Kansas University, where he would lead the team in rushing, touchdowns, and kickoff returns as a sophomore, junior, and senior. He was selected as an All-American in his last two years, and set an NCAA record for the longest rush from the line of scrimmage at 99 yards.
In the meantime, Roger was playing football and running track at Omaha University, winning multiple championships for his sprinting, and winning 28 consecutive races in his freshman year. In 1962, he ran with the U.S. National Team, but due to another injury, never made it to the Olympics.
After college, Gale was selected fourth overall in 1965 by the Chicago Bears. In his rookie year, he would set a Bears record for touchdowns in a single season (22), including a game where he scored six touchdowns against San Francisco. He would go on to have a historic career, leading the NFL in lifetime kickoff returns, being named the Pro Bowl's Player of the Game three times, being named to two all-time NFL teams, and being named to the Chicago Sports Hall of Fame, the Black Sports Hall of Fame, and the NFL Hall of Fame.
However, Sayers' career was cut short in his seventh season due to a knee injury, leaving many to wonder what could have been of his already great career. Roger, for one, is sure it would have been nothing short of spectacular.
"He would've rewritten the record books with regards to the achievement of a running back," Roger said. "But, that was not to be, so we'll never know."
But Roger doesn't think Gale was too worried about what could have been.
"I don't think that bothered him," Roger said. "I mean, you're always disappointed, but just like with anything else, he was a realist, he knew the risk, so you move onto something else."
The Sayers brothers were gifted athletes, and they both had great achievements in their respective sports. Although they never expected the success that came, it was no surprise considering the work they had put in.
"All these things come as a result of hard work and determination and attitude, and we both possessed that," Roger said. "We weren't shocked by our success, but you always appreciate what happened, and we took it in stride."