Science teacher to retire after 37 years
April 25, 2021
Central is saying goodbye to Janis Elliot who is retiring after teaching for 37 years. She currently teaches Honors Biology to 9th and 10th graders, but she is ready to spend time with her grandchildren and do some volunteer work. 
"Retirement will allow me to take time to exercise, read, and learn,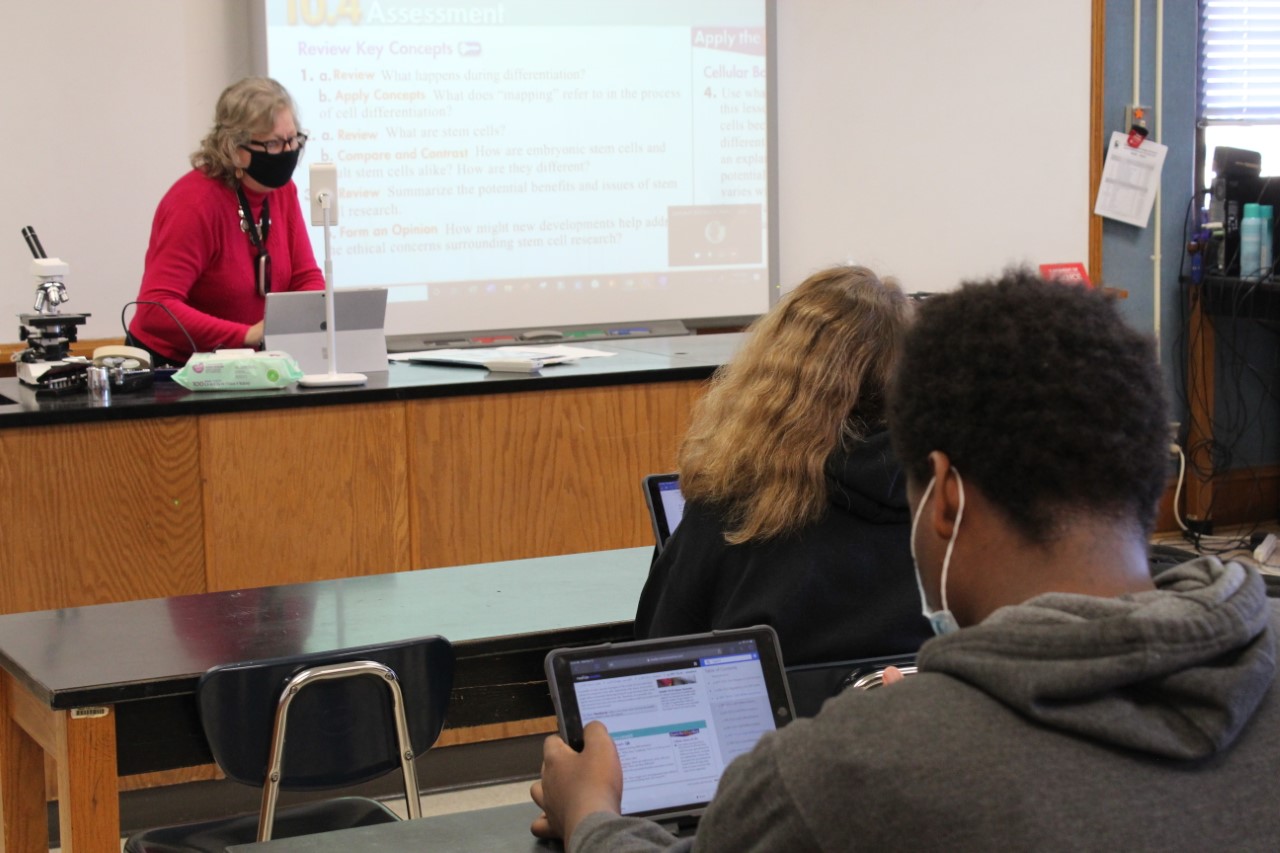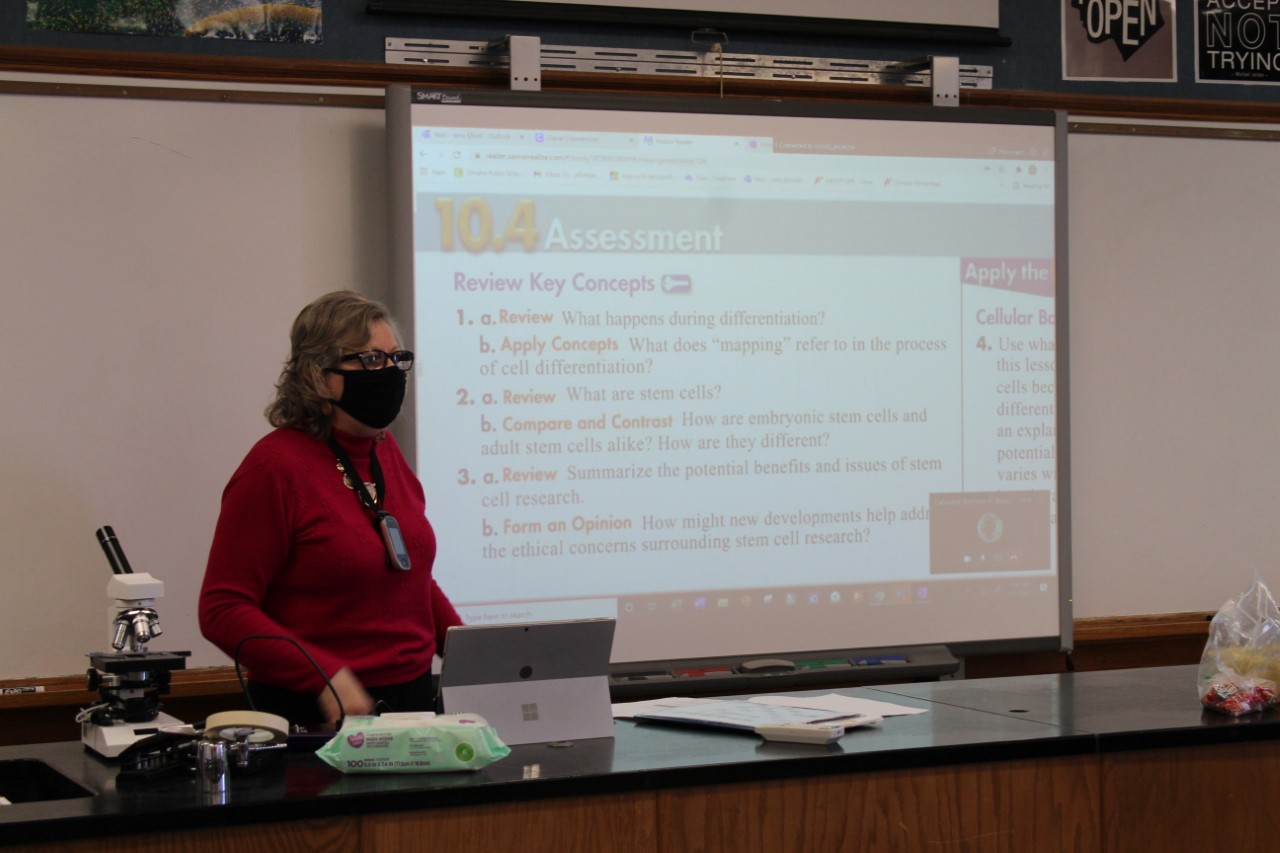 " Elliot said. 
Elliot received her undergraduate degree from Wayne State College and her master's degree from UNO (University of Nebraska Omaha), but she did not always plan on becoming a teacher.  
"I actually planned on becoming a medical technologist," Elliot said. "I got a degree in chemistry and biology with a certification in teaching. I was a quality control chemist for 2 years after college before working at my first teaching job."  
Despite the occupation change, Elliot has had a successful teaching career. She was named a finalist in two states for the Presidential Award in Science Teaching and was appointed a National Education Association Global Learning Fellow. This allowed her to travel to Peru to learn and volunteer in schools. Elliot was also the Air Force Educator of the year and worked with military businesses and community members to improve education for military-impacted families.  
"I have taught some of the finest young minds in the Omaha area. I have always enjoyed teaching and learning alongside my students," she said.  
Before leaving Central, she has some advice for students planning or thinking about becoming a teacher: "Always treat everyone you encounter with respect. Show students you care and listen."  
She has also learned many lessons along the way, one being that "your interactions can be way more important today than the content that you try to convey. Others will remember that you care." 
Although Elliot will no longer be a teacher, she is in no way planning on doing nothing during her retirement. She is the Chair of the Nebraska Public Employees Retirement Board and the Secretary- Treasurer of the National Council on Teacher Retirement. Elliot is planning on continuing her volunteer work to ensure that teachers nationally have a sound retirement pension.  
"Central students, staff, administration, parents, and alumni have been superb. I have learned, laughed, and grown as an educator due to their support. I will always treasure my time at Central High School," Elliot said.