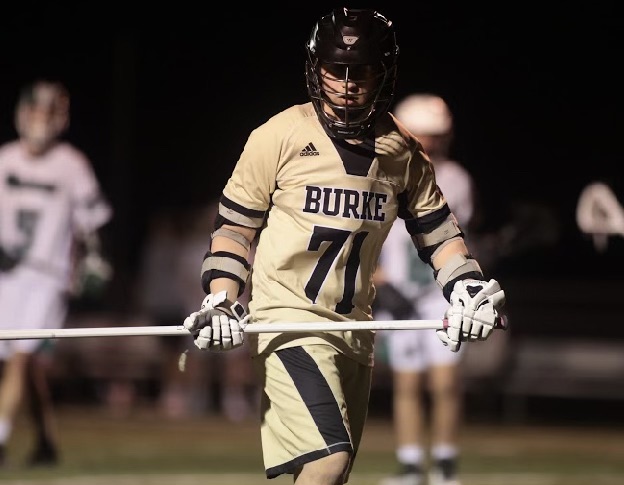 Senior speaks on eight eight years of lacrosse experience
November 11, 2021
Joseph Warren-Pasley is a senior this year who has been playing lacrosse since he was eight years old. He currently plays for the burke bulldogs (due to Central's lack of a lacrosse team) and wishes to continue on with the sport later on in life if opportunities line up for him. Warren-Pasley's lacrosse career has also consisted of select teams like Nebraska premier his eighth grade year, the hula boys (prep's lacrosse team) from eighth grade to his junior year.  
Warren-Pasley had started lacrosse when, "my mom had a coupon for 1 free year of Omaha lacrosse club and I didn't enjoy it at the time since I was eight but my mom thought I could be good so I kept going back," said Warren-Pasley. 
Part of the reason that Warren-Pasley's mom chose lacrosse over other games like soccer was because, "My mom used to teach native American history at UNO and the story of how lacrosse was started was one that she would always tell," said Warren-Pasley. Lacrosse started as a game called stickball formed by the Native American Indians.  
Throughout his nine years of playing lacrosse Warren-Pasley has learned skills like "how to take criticism and how to adjust to what other people are doing, what I need to do and how to fill a gap," said Warren-Pasley, "If they need me somewhere that I don't necessarily want to be but the team needs me to do it I have to and I think that teaches people a lot about life and how to sacrifice things for the greater good." 
A particular thing that has kept Warren-Pasley going all this this time is his love for "the drive and passion that everyone has. Since its not a very well known sport you don't really have people on the team who don't actually like the sport or people who don't want to be there. They're their for their love for the sport,"exclaimed Warren-Pasley,  
With several other extra curricular activities like band, choir and working two jobs taking up time in his schedule, Warren-Pasley explained how he still makes the time to "go every Wednesday and still practice and try to be there for my team even though it can be difficult trying to balance everything out."  
Since Warren-Pasley has shown great skill in the sport, colleges have reach out to him to express their interest in having him play for them. Warren-Pasley stated how his offers are "D3 schools and if one of those schools has a major I'm interested in and want to give me a scholarship for lacrosse I will absolutely pursue it. It's a fun sport and if it can lead to some opportunities down the line then why not?"