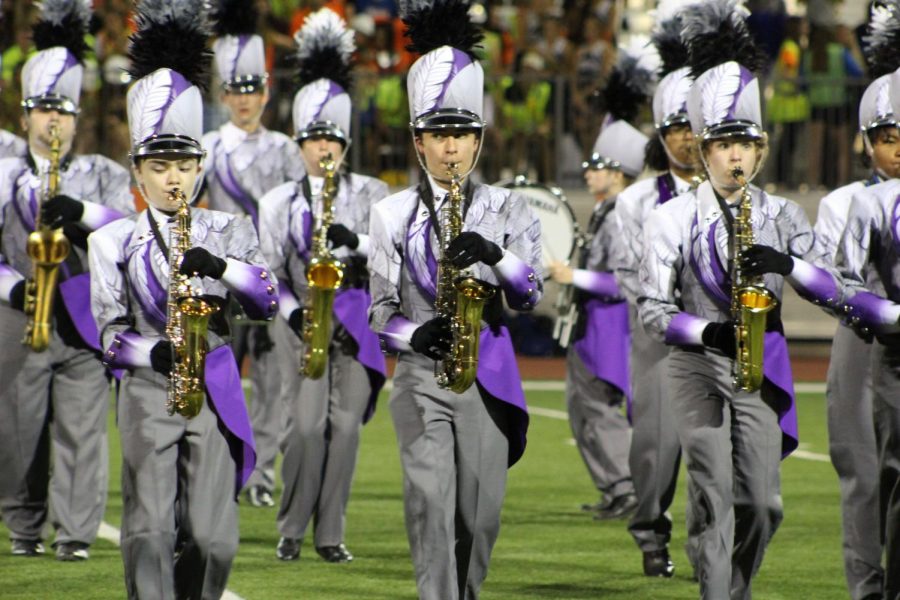 Marching band qualifies as a sport
December 12, 2021
By definition, marching band is 100 percent a sport. According to the Oxford English Dictionary, a sport is "an activity involving physical exertion and skill in which an individual or team competes against another or others for entertainment." This perfectly explains marching band. The ability to both play and march in time is a difficult skill to master, and bands spend countless hours running around the field. This can be very physically demanding, and most marching bands compete every Saturday in October.  
The first reason why marching band can be considered a sport is the amount of skill that it requires. Being able to play an instrument while marching in time to the correct spots is an activity that takes a lot of focus and skill to complete.  
The physical demand of marching band is another reason why it can be considered a sport. Most bands practice every day for the majority of the first semester and for about two to three weeks before school starts (during band camp). These practices consist of practicing music and running through the physical sets of the show. While running through these sets, the band is also playing their instruments which is not only physically exhausting but also can make it quite hard to catch your breath. It can be especially exhausting for people who play heavy instruments like the baritone or the sousaphone that have to lug them around the field for hours at a time.  
Another, and probably one of the most prevalent reasons as to why marching band is a sport, is because of the competitions. Marching band competitions are exactly what they sound like. They are events where multiple different bands gather at various schools around Omaha. These competitions, just like many other sports, have a point system, judges and winners. These competitions can last hours and for most bands they happen every Saturday in October. While band competitions are not like the usual sports competitions you would think of like basketball or soccer, they have more of a similarity to sports like figure skating and track and field (long jump and high jump).  
If you still have your doubts that high school marching band can be considered a sport, a type of marching band that is undeniably a sport is Drum Corps International (DCI). DCI is an event where the best of the best compete against each other. The training is incredibly rigorous and in the middle of summer, so the corps experience intense heat all while doing everything listed above. Many of these tours travel for the entire summer until they get to their final performance at the Lucas Oil Stadium in Indianapolis. The amount of physical exertion and skill that DCI requires exceeds that of high school marching bands, which may make it seem more like a sport than a performing art.  
Overall, I think that marching band can count as a sport! Nonetheless, I do think that the determining factor of its qualification as a sport lies in the commitment and skill of the band members.