Debate team member reflects on experience, competition
December 12, 2021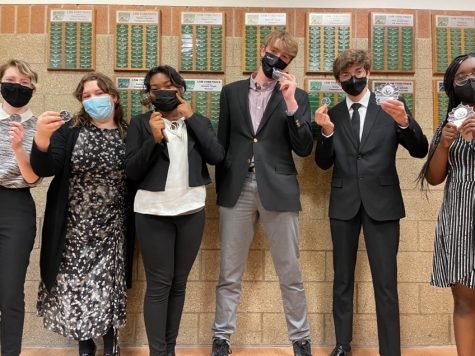 Central's debate team competed at Lincoln Southwest on Nov. 6. Debate competitions often consist of getting to the school and continuing on to practicing and the competitions themselves. Students debate against each other and after that are sent to awards, and if they placed high enough would move onto finals. 
Being in her first year in debate, Sophomore Olivia Brown is currently considered a novice in the activity. Brown's inspiration to join came from her English teacher, Aarron Schurevich, who told her what a fun and educational experience joining the team would be.  
Brown reflects on her time with her teammate as, "generally smooth sailing. I'm getting to know my partner pretty well. The only thing is that he makes me choose whether to go to competitions or not."  
Brown and her teammate Valur Jaksha both compete in the policy events of debate. "I've gotten top speak once and I've gone to finals once. I have also gotten runner up and my partner has also gotten top speaker and runner up," explains Brown.  
"My favorite part of the competition is the end of the round," reflects Brown, "you're using your full and entire brain. At the end you either win or you loose and it either feels good or you have the feeling of 'at least I made it.'"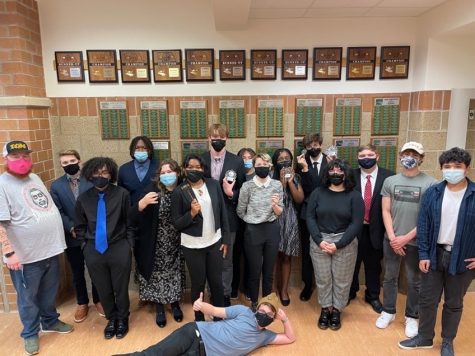 Students on the debate team compete in events such as policy, public forum, congress and many other events which all have their own coach and practice schedule. This year, the debate team consists of many people who are new to the team.
"We're all novices so none of us have any experience," said Brown. Despite this challenge, the team placed third at their competition at Lincoln southwest.  
"We have performed excellently," Brown exclaimed, "I am so proud of my team and I'm proud of everyone there. Our team has gotten third place and all of us are novices. None of us have ever done debate before and we are beating folks who have been it forever. I'm so proud of us."