iPads cause issues for students
December 12, 2021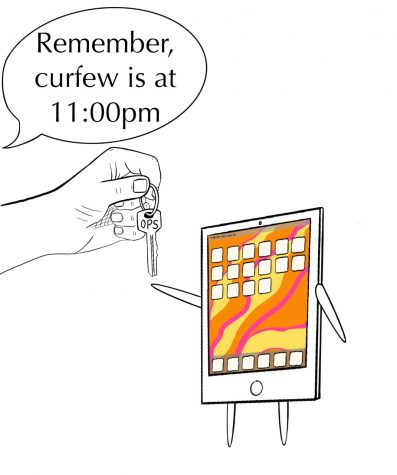 As most people know, at the beginning of 2020, OPS students received their school iPads for virtual schooling during the peak of the pandemic. While the iPad could be very helpful for joining meetings, I think that OPS did not think about their high school students when they were planning to use iPads.  
High schoolers are known for having to type up 5-page research papers. While doing that on an iPad is possible, it is not convenient at all. That is why I think that we either should have gotten simple computers like Chromebooks, or the district should have invested in keyboard cases for middle and high school students throughout the district. Also, having a provided smart stylus with the iPads would make it so much easier for students to take notes and to do things like math homework on the iPads.  
Another complaint I have about the school iPads is the new curfew that they have put in place on the devices. As of September 13, all of the OPS issued iPads have a curfew of 11 pm. This curfew is absolutely ridiculous. Students, especially those in high school, have things like jobs, sports and extracurricular activities that keep them from getting home until late in the night. A lot of my friends have told me how when they get home from work, they have barely any time to log onto their iPad and get their homework done. While I may have slightly understood keeping the curfew only during the summer or only for elementary school kids, OPS should know that their students have their own lives that they have to balance with school and having these curfews can make that impossible for many students.  
Another unfortunate part of the iPads turning off at 11 is the fact that people often will be working on something (on an app without auto-save) and not paying attention to the time and then suddenly, all of the progress that they had made on their work had been deleted.  
The iPads also limit the number of websites that students can visit. While I agree students shouldn't be viewing super explicit things, I find that when I'm doing research for school on my iPad, I am often limited in what I can find when researching because of the insanely strict website restrictions.  
Overall, I think that OPS could have thought more logically about their decision to give iPads to high school students. In the state that we have them right now, they are more of an annoyance than a real help.