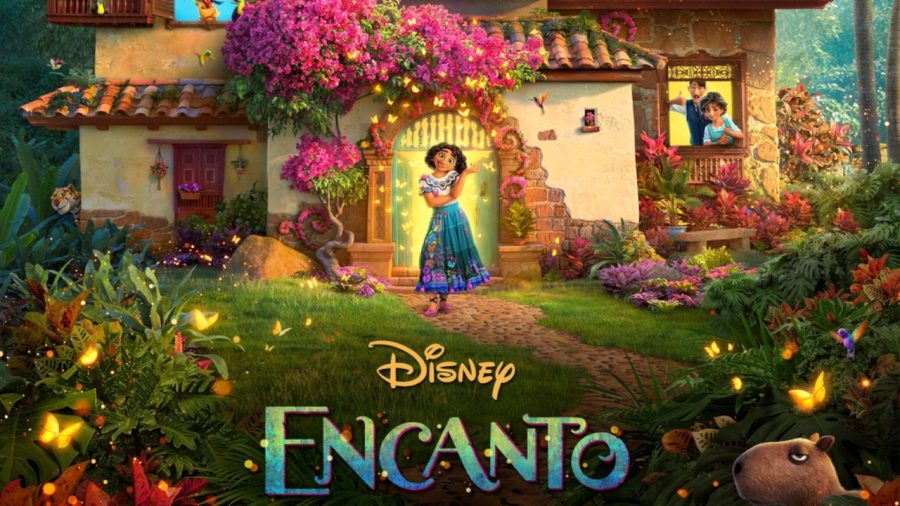 Why Encanto is my new favorite movie
January 25, 2022
Disney's new movie "Encanto," directed by Bryan Howard and Jared Bush, has earned its place at the top of the list of my favorite movies. The movie shows the life of a magical family living in Columbia, protected by their magical house that they refer to as their casita. If you have yet to watch Encanto, there will be minor spoilers ahead.
One of the reasons that "Encanto" has become my favorite movie is because of the incredible music. The music in the movie was arranged by Lin-Manuel Miranda and Germaine Franco and does an amazing job of moving the story along and explaining various plot points throughout the movie. Two of my favorite songs from the movie are "Family Madrigal" and "We Don't Talk About Bruno." Both songs are incredibly catchy and are very important in the telling of the story. "Family Madrigal" is a song that explains the magical gifts of each family member in a way that draws the watcher in. The song also gives viewers an idea of Mirabel's character when she procrastinates telling the truth about her lack of a magical gift. "We Don't Talk About Bruno" is another one of my favorite songs from the movie due to its catchy nature and its ability to mislead the viewer about the character of Bruno. I think this misleading is especially funny when it is revealed that instead of being an evil, fear-loving fortune teller, Bruno is really just a gentle and misjudged part of the Madrigal family.
The detail of the movie is another quality that puts it on such a high pedestal in my head. If you closely observe the clothing, each family member has small details of their gifts sewn into their clothing. For example, Mirabel's older sister Luisa has the gift of super strength, and her dress shows this in the details of weights around the hemline of her dress. Details like this are also shown on all of the other main characters where they feature tiny details of their gifts on their clothing.
Lastly, I love the message of the movie. The message speaks on how some people can often be distracted by their greed for something amazing and often overlook how that impacts others. I think this is especially powerful in the current day because companies are often driven by their greed and see their employees as pawns and see them for the work they can do, not as actual people.