Teen finds enjoyment through participating in pageants
February 18, 2022
Junior Alexa Ferreyra has had five years of experience in pageantry. Currently, she holds the title of ARB Miss Teen Nebraska and in the past has held multiple titles including Miss Teen Nebraska Latina and POA Miss Teen Nebraska.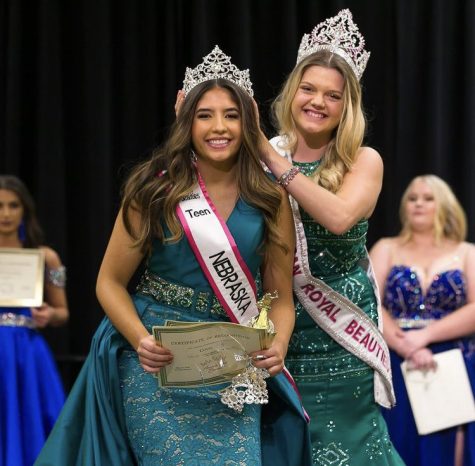 Pageants consist of the scoring of many different factors. "There are events like gown, introduction, interview but usually the scoring depends on the specific pageant," said Ferreyra.  
One of the biggest 'prizes' for wining a pageant is the title that they get. Pageant titles are the names that the pageant winner is referred to as. For example, Miss America is probably one of most well know titles. On top of titles, they also get crowns and sashes to wear.  
Winning a title also comes with benefits on top of just getting called that,
"You get to participate in parades, in opportunities to help the community and you also get to travel," said Ferreyra. Travel opportunities can span all over the world and often are because of the winners going to events like nationals.  
Part of being able to win these pageants is practice, "Being in pageants takes up a lot of time and energy," said Ferreyra. "You have to practice your interview, your walking and you have to speak in front of an audience without messing up."  
Communication skills are an important part of pageant scoring. "Pageants have helped me with interview skills, and they have also helped me with social skills because there is such a focus on communication in pageantry," said Ferreyra.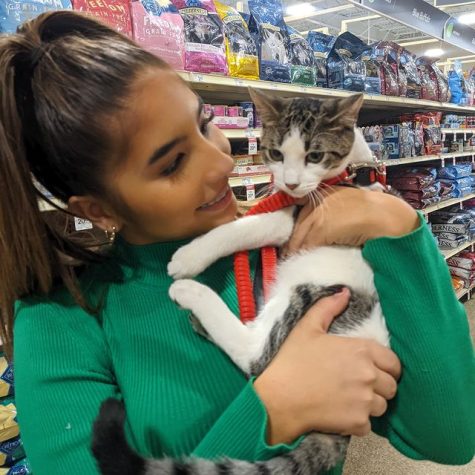 "I like being able to express myself through pageants. I also love being able to help my community." Ferreyra reflected. "Getting to know people from different states who share the same interest in pageants as me is really exciting and one of my favorite parts too."  
"I started doing pageants when I realized I wanted to talk about my platform," explained Ferreyra, "which is helping rescue kittens, especially neonatal kittens to get adopted."  
Ferreyra explains her favorite part of taking care of foster kittens is, "being able to take care of cute kittens and being able to help them from when they're super young." 
Pageantry does not come without its challenges. "It's nerve racking to talk to so many different people," said Ferreyra. But even though it can be nerve racking, the rewards for doing well in the events and winning the pageant are plentiful.