Let's fix the Seattle Seahawks
Having been an avid Seattle Seahawks fan since 2014, we haven't seen many lost seasons. There was 2017, where they just missed the playoffs, but they still finished with a winning record. That is why the 2021 reason was such a punch in the gut to many, just as a 7-10 finish is expected to do. We saw some fans overreact; some fans interpret this season as a complete fluke, as the rest somewhere in the middle. While there were some issues that occurred that were out of the hands of either players or coaches, this year should have taught this franchise a lot regarding how they should approach the offseason. I am then here to discuss my thoughts and opinions on how Seattle could do just this. 
The best place to start is at the top, with the coaching staff. It's important to mention here that the Seahawks are already moving on from their defensive coordinator, Ken Norton Jr., after his firing on January 18 (UPDATE: on February 15, Clint Hurtt was named as the new defensive coordinator). With a revamp coming to the defense soon, it's time to turn our attention to the other two men currently under fire, Shane Waldron, and Pete Carroll. Even though our offense was sluggish to say the best, I'm confident that the growing pains of a first-year offensive coordinator in Waldron to wear away with time. If problems remain, however, that's when a proper evaluation will need to be done. 
However, Waldron hasn't been the most controversial coach this year. That title goes to the previously mentioned Pete Carroll, who, as the oldest coach in the league, some are saying is starting to show his age. While it might be true that his style of offense is getting a little outdated for a team like the Seahawks to run, I think his tenure as our head coach should boil down to if this level of mediocre play is brought into next season. If so, just like Waldron, that is truly when Carroll should be placed on the hot seat. As of right now, I say give the lot of them one more year to (hopefully) get their system fully fleshed out. 
Along with last year, there are also rumors regarding the future of Russell Wilson. While significant draft capital could be accrued from a trade involving Wilson, I don't think Seattle is ready just yet to put all their eggs into a rebuild-focused basket. This also goes for other players that could possibly get them a decent return in trade talks, with a prime example being Bobby Wagner. 
With some key decisions already made regarding some of our most valuable players, it is important to now address some key free agents. Luckily for Seattle, they have somewhere around $50 million in projected cap space to work with, so retaining most of their stars will be quite easy. There are four big names that should be considered must-signs, and they are safety Quandre Diggs, running back Rashaad Penny, left tackle Duane Brown, and cornerback D.J. Reed. There are plenty more role-players who the Seahawks might also like to retain, but these four are my picks for the Seattle's greatest priority. 
There are obvious guys here that seem very deserving of new contracts, and some that people reading this might be scratching their heads at. To start with the obvious, even though Quandre Diggs is still recovering from a broken fibula and dislocated ankle, his value to this team is still far beyond what many expected when we acquired him back in 2019. He has been selected to two pro bowls and received a few All-pro votes since being traded from the Detroit Lions and has grown into quite the bright spot on an inconsistent defense. A 2-to-3-year extension for Diggs is one of the biggest no-brainers of the Seahawks' offseason. 
However, an argument regarding Penny might need to be made for some more skeptical fans. Of course, the team has Chris Carson under contract until the end of next season, but with Penny finally putting up first round running back numbers in the ladder half of the season (and the chance Carson can stay healthy next year), then Seattle could have one of the most dynamic running back duos in the league. The rest of these free agents are simply Seattle's best option at their respective position, with Penny having a stellar ladder half of the season, Brown still being an all-around solid tackle, and D.J. Reed being one of the team's best corners for the past 2 seasons. 
The only things left to cover now would be other free agent signings and the draft. It's nowhere near surprising anymore to say Seattle still has issues on the offensive line they need to flesh out. Russell Wilson missed 3 whole games and was still in the top 15 in sacks this year, so centers and a right tackle would be great targets. Of course, they could resign their current center, Ethan Pocic, but even if they decide to go that route, I will prefer to see the Seahawks set him up with some competition, either through a draft pick or a cheap signing. 
Another area in need of attention is their secondary. While Quandre Diggs and Jamal Adams are an amazing safety duo, the Seahawks truly don't have a #1 corner. This is why resigning Reed is so important, but that's also why pursuing other names is just as important. Options include Kyle Fuller of the Denver Broncos, Patrick Peterson of the Minnesota Vikings, or Chris Harris of the Los Angeles Chargers. These are all veterans who could make an immediate impact on the team, as well as act as mentors for both younger players and rookies (if Seattle uses one of their current 6 picks on secondary help). 
This offseason will truly be a wade into deeper waters for this franchise. A season as rare as 2021 for the Seahawks should be evaluated and approached much more carefully than previous years. I've given my two cents on possible decisions for Seattle, but it will all eventually come down to the front office and what they think is best for this team. This season was truly a lackluster sight, but that just gives me more hope for the next. 
Your donation will support the student journalists of Omaha Central High School. Your contribution will allow us to purchase equipment and cover our annual website hosting costs.
About the Contributor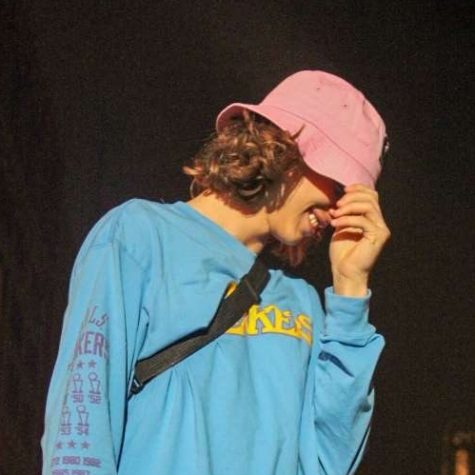 Jaden Cheloha, Staff Writer
Hello there! I'm a sophomore, and this is my second year on staff. I am also an avid Letterboxd user.