Why the Seattle Seahawks won the Russell Wilson trade
Oh, what a time to be a fan of Seattle sports. The Kraken are last in the Pacific Division, the Mariners haven't made the playoffs in over twenty years and the Supersonics don't even exist anymore. But recently, the spotlight has been on the Seahawks and the little experiment they're running, testing both the patience and sanity of their fans. For anyone loosely following the NFL, it's common knowledge that on March 8, they traded Russell Wilson, their franchise quarterback for the last 10 years, to the Denver Broncos. Even though Denver is getting a 9x Pro Bowler to lead them under center, let's not draw any conclusions right away. While the Seahawks look like they were given the short end of the stick, that is far from the case, and from this trade, they are actually getting something much more valuable than what the Broncos could have expected: options. 
First, let's review what the Seahawks and Broncos received in the biggest trade of the offseason so far: Denver gets Wilson and a fourth-round pick, while Seattle gets two first-round selections (2022 and 2023), two second-round picks (2022 and 2023), a fifth-round pick (2022), quarterback Drew Lock, tight end Noah Fant, and defensive lineman Shelby Harris. It is very important to note here that the first-round pick in this year's draft is the #9 overall selection, which is a very valuable asset for the Seahawks to have.  
While Denver is getting their star quarterback for the next few years, they are also losing three key role players, and role players that fit nicely into the holes of Seattle's roster. Noah Fant is an excellent addition at tight end and adds onto the already stacked receiver room that includes Tyler Lockett and D.K. Metcalf, Shelby Harris is a monster at defensive end and provides a lot of stability to an area that did not see much of that last year and Drew Lock is arguably the most intriguing out of the three players. While he acted as a backup last year to Teddy Bridgewater, he is not as bad as some people would like to think, possessing plenty of raw attributes that definitely strengthen the QB room in Seattle. 
Of course, the real eye-catchers of this trade are the picks Seattle received. With the #9 pick, the Seahawks can choose to upgrade almost any position of need, and with how many defensive and offensive line prospects there are in the 2022 draft, any pick will surely be of use to Seattle. Then, they can let Drew Lock play for a year, and if he can develop any more than he did in Denver, they might just let him stay. If not, then next year would be a perfect time to use one of their two first round picks on a quarterback. However, they also have the option to find the successor to Wilson in this draft. The most prominent name in this discussion is Liberty QB Malik Willis, and if Seattle decides to pull the trigger on him, with the right coaching, Willis could become the future face of this franchise. 
This is only the options Seattle has with this year's first round selection, so having an extra pick next year, plus two second rounders, just add more choices for the Seahawks regarding how they better this team. Now, a counterpoint I'm sure Charles has brought up has been the track record of the Seattle's recent draft picks, and yes, this is definitely an area of concern. L.J. Collier and Rashaad Penny are two first round picks that haven't necessarily lived up to expectations, but in that same amount of time, the Seahawks have found late gems in offensive guard Damien Lewis in the third round of the 2020 draft and cornerback Tre Brown in the fourth round of the 2021 draft. These two have both proven themselves to some degree, which shows the magic Seattle's front office used to work might not be gone. 
After a proper breakdown of Seattle's situation, it is a lot harder to distinguish a winner than previously thought. The Seahawks currently control their own future, which can't be said for the Broncos. Wilson has two years left on his 4-year, $140 million dollar deal, and if Denver still wants him around after that, the star quarterback has reportedly said he wants 'Mahomes money' in his next deal. However you might break is situation down, it's clear that the Seahawks are a lot more flexible now than they were before, and with the rights moves, time will eventually show why Seattle walked away from this trade victorious. 
Your donation will support the student journalists of Omaha Central High School. Your contribution will allow us to purchase equipment and cover our annual website hosting costs.
About the Contributor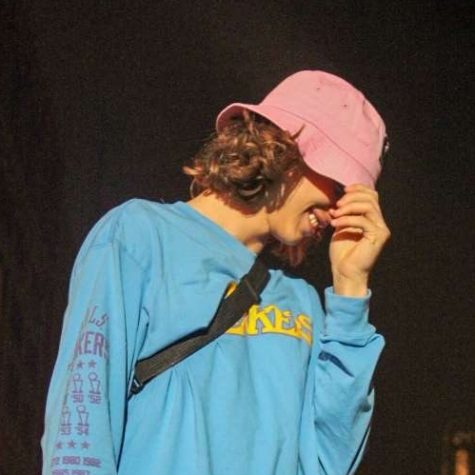 Jaden Cheloha, Staff Writer
Hello there! I'm a sophomore, and this is my second year on staff. I am also an avid Letterboxd user.