Yeat drops 9-track '2 Alivë' deluxe, 'Geëk Pack'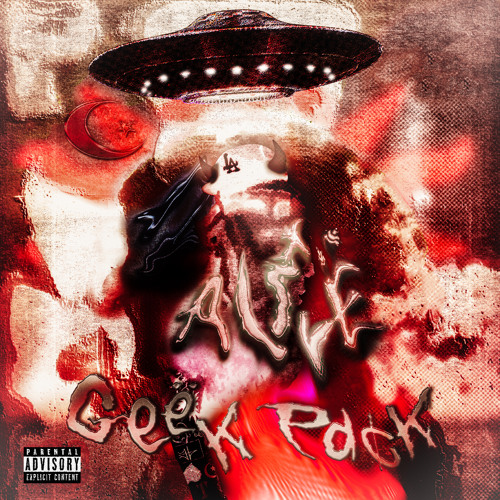 New wave Portland superstar rapper Yeat struck again with a deluxe version of his most recent studio album, '2 Alivë (Geëk Pack)'. The deluxe album introduces nine new songs and features from renowned artists Lil Uzi Vert and Lancey Foux.
Yeat has accumulated an abundant number of new fans over the past year thanks to his eccentric style and wild energy he brings to every track. His last project, '2 Alivë,' has propelled him even further to success and mainstream recognition since February, separating him from only being known as a SoundCloud rapper. Over the past month, a deluxe version of the album was being teased on Instagram from clips of Yeat and Lil Uzi Vert working together in the studio. With the wait coming to an end, 'Geëk Pack' dropped, and fans were not disappointed.
Upon first glance, "Big Tonka" and "3G" are two standout tracks on this deluxe album for a reason. The announcement of Lil Uzi Vert being featured on Yeat's new project had fans ecstatic. Their collaboration on these two tracks took vocal risks that ultimately produced impressive and enjoyable material. It is no surprise that Yeat and Lil Uzi Vert make such a strong duo, as both share the same musical background of having to grind through the depths of SoundCloud to eventually rise to mainstream attention. Overall, "Big Tonka" and "3G" are my two favorite tracks on 'Geëk Pack' because of the chemistry that Yeat and Uzi naturally share from their individual yet very similar experiences. Sonically, they meshed really well together and need to work on something in the future again.
The rest of the new tracks on this album hold up remarkably well. Songs like "Luv Monëy (feat. Lancey Foux)" and "Way Back" are slower songs that focus on more melodic vocals that provide a sense of comfort and ease. Juxtaposed to these songs are the more familiar energetic, hyper and bass reliant tracks such as "No Commënt" and "Hatër" that Yeat fans seem to love. Listeners can find themselves fully immersed in this project due to the natural transitions between each track. The varying pitch of each track does not stop the flow of the line-up and instead solidifies the idea that Yeat's musical achievements originate from his flexibility.
Yeat's daring and stylistic risks are executed with perfection in these additional tracks which enjoyably lengthen the LP. I think he is truly mastering his sound and proving himself to be worthy of his new fans. All in all, '2 Alivë (Geëk Pack)' provides an incredible listening experience that Yeat will hopefully match and even top in future projects.
Your donation will support the student journalists of Omaha Central High School. Your contribution will allow us to purchase equipment and cover our annual website hosting costs.
About the Contributor
Charlie Palmer, Staff Writer
Hi! My name is Charlie and I am a sophomore. This is my first year on The Register and I am very eager to be here. In my free time I like to listen to...