NWSL report reveals abuse
A new investigation reveals allegations of sexual misconduct and verbal abuse by coaches in the National Women's Soccer League. Unfortunately, this has been a pattern in women's professional soccer the past 25 years and must stop immediately.  
Last month, Sally Yates, former U.S. deputy attorney general, released a report detailing the abusive behavior in The National Women's Soccer League. Yates's report focused  on three NWSL teams: Portland Thorns, Chicago Red Stars, and Racing Louisville. Coaches Paul Riley, Rory Dames and Christy Holly were among those accused of verbal, emotional and sexual abuse towards players. All three coaches have resigned or been fired since the report came out.  
Abuse has been rooted in women's soccer since it first came to be. The first professional league for women in the United States was called the USL W-League and was formed in 1995. The league folded after three years due to lack of resources and support from fans. In 2007 the WPS was established which lasted until 2012. Both of these leagues struggled to get viewers and funding. They also suffered from abuse by coaches.  
For years, abusive coaches were able to move to different teams within the league. If a coach had allegations from one club they were still able to apply to coach at another without notification from the club of the previous coach.  Paul Riley, a WPS coach, first allegation of sexual abuse occurred in 2010 while coaching for Philadelphia Independence. In 2013, he was hired to coach The Portland Thorns in the new league, NWSL. While with the Thorn, Riley was accused of mentally abusing players and buying alcohol and hotel rooms for certain players. Riley also made negative comments to players about their   weight and appearance. Despite multiple allegations, Riley was still able to move from club to club.  
Jen Gillespie, former leading goal scorer for Old Dominion University, professional player for the USL W-league and current assistant coach for girl's soccer at Central, said there should be background check policies applicable to all coaches. "Paul Riley was able to move from club to club because owners thought he was a good a coach," said Gillespie. "Teams would hire him without asking previous players if there were any problems."  
If a background check policy was to be put into place, owners would be required to talk to former players and find out if the coach had any problems.  
Abuse happened in the NWSL because players' complaints were not taken seriously. Players repeatedly brought their concerns to owners but those in positions of power brushed them off. They didn't investigate the complaints and no preventive measures were taken. "The responsibility lies on the owners of the team to make sure the person they hired is the right fit," Gillespie said. "If players complain, it's up to the owners to address the issue and expand on it more." 
Another reason abuse is such a problem in the NWSL is because there are no safety nets put in place for players reporting abuse.  
"Players get nervous when reporting abuse because they might get less playing time then before or potentially lose their contract," Gillespie said. "If the league puts in safety nets for the players they won't have to fear their losing their contracts." 
Yates' report ends with a list of recommendations: better enforcement of rules by US Soccer, holding owners responsible for not reporting player abuse allegation and creating a more professional environment.  
"Players and coaches have to know what's expected of them and the guidelines that come along with it," Gillespie said. "By holding coaches accountable for their actions players will feel more comfortable playing professionally and will feel more comfortable reporting abuse without worries of losing jobs." 
While the abuse allegations have resulted in negative publicity, the response appears to have had a positive impact for players. Gillespie believes it will open the eyes of players and coaches not only professionally but also in college and high school. "This hopefully cleaned the house for future generations and nothing like this should ever happen again."  
Gillespie said being a coach is a privilege, not a right. Going forward the NWSL officials need to make sure they follow Gillespie's sentiment and that the abuse of the past never happens again.
Your donation will support the student journalists of Omaha Central High School. Your contribution will allow us to purchase equipment and cover our annual website hosting costs.
About the Writer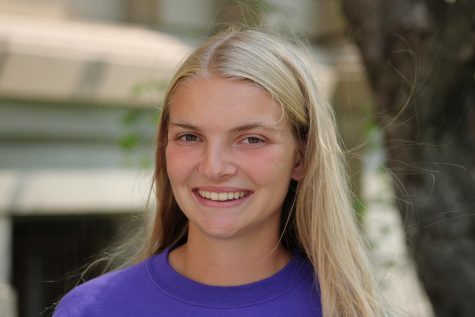 Ann Carlson, Staff Writer
My name is Ann Carlson (she/her), and I am a junior. This is my first year on staff. I was voted by the staff members, most likely to still believe in...