Central graduate honored with street renaming
Central's sole Medal of Honor recipient, James W. Fous, was honored with the JROTC's renaming of Davenport Street to James Fous Avenue on Nov. 11. 
Despite freezing temperatures, the dedication ceremony in Central's Seemann Stadium was attended by around 40 Central students, staff, alumni, veterans and community leaders.  
Fous served in the Vietnam War in 1968 after graduating from Central in 1964. While in combat, Fous jumped on a grenade to save his fellow soldiers, earning him the Congressional Medal of Honor.  
Senior Vel Par, the battalion commander of Central's JROTC, commented on the JROTC's wish to honor and acknowledge the "individual acts of bravery" of veterans, especially in Fous's case.  
"I want our community to remember him as a hero, a man who sacrificed his life to save the lives of other service men while on patrol in Vietnam," Par said.  
Speakers at the renaming ceremony included City Council President Pete Festersen, Central alum Merle Rambo, American Legion Sergeant-At-Arms Fred Tisdale, and Central principal Ellisa Kirksey. 
Retired Lt. Col. Maynard Rosenberg, an Air Force veteran and former classmate of Fous, found the recognition of a veteran to be "absolutely" touching.  
"…I think it's important to recognize the great things that our military has done to serve our nation," Rosenberg said.  
Central's JROTC began planning the ceremony last year under the leadership of JROTC instructor retired Army Maj. Ryan Cripps and OPS District Army Instructor retired Army Lt. Col. Michael DeBolt.  
JROTC students were also heavily involved in the planning process, especially with the challenge of Cripps's absence and since many of last year's JROTC battalion leaders graduated.  
"Our biggest challenge when planning the event was contacting media, getting the right information and preparing for program script," Par said. "We sent media an email but we didn't get any reply from them which made us nervous and think they will not be coming to our event."  
KETV and the Omaha World Herald attended the event and documented Fous's sister, Sherry Williams, as she removed a cloth covering the new street sign.  
After the ceremony, attendees were invited into the gym lobby for refreshments, and many individuals reflected on the ceremony.  
Merrilee Moshier Miller, a Central alumna from the class of 1966, attended the ceremony to honor her former classmate.  
"It was touching and long overdue," Miller said. "It was wonderful that the ROTC students here organized it, put it together. And a lot of hard work went into it."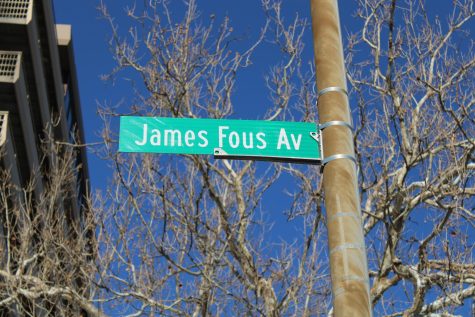 Your donation will support the student journalists of Omaha Central High School. Your contribution will allow us to purchase equipment and cover our annual website hosting costs.
About the Contributor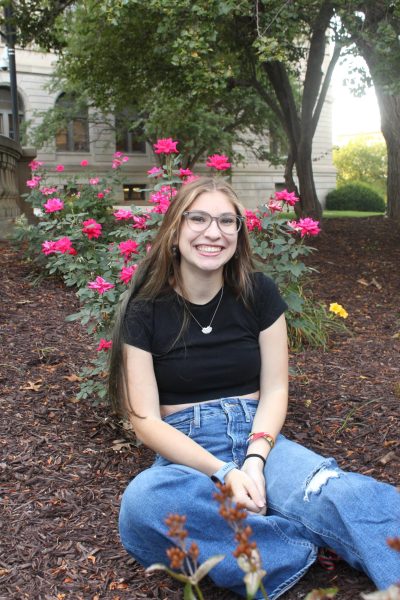 Fiona Bryant, Opinion Editor
Hi, my name's Fiona Bryant (she/her) and I'm a junior! I was voted most likely to be a Crazy Cat Lady. For hobbies, I love reading romance novels, running...