Transforming transit: ORBT city buses offer student transportation
There has been an increase in the use of public transportation amongst Omaha Public Schools students, according to new data from Metro Transit. New routes, bus services and free rides for OPS students have created a diversifying ridership for Metro.      
Nicole Ebat, the senior manager of communications and community relations for Metro, laid out how the free rides for OPS students program is doing. She said, "October was our highest month for K-12 ORBT rides so far this year." Metro's system as a whole saw more than 200,000 rides for OPS K-12 students from January to October, and more than 96,000 rides from Aug. 1 to Oct. 31.  
Currently, Metro, the public transportation entity that serves the Omaha metropolitan area through its three services (Metro, MOBY and ORBT), has a partnership with OPS to provide free rides to K-12 students. Many rides can be attributed to Central students' use of the ORBT bus. 
The ORBT route, which opened Nov. 18, 2020, to low ridership during COVID-19, has grown in popularity since then. The eight-mile route is convenient for Central students because it runs along Dodge and Douglas Streets, from downtown to Westroads Mall, covering large swaths of Central's attendance area. While Metro cannot collect data for students going to Central in the morning because students board from different stations, they do know ridership is high after school.  
According to Metro, from 3 p.m. to 4 p.m. at the 20th and Dodge Street station right outside Central, an average of 70 students ride ORBT after school, which may not seem like a lot, but is a lot for a bus. That data doesn't include the students who walk up to the 24th and Dodge Street station after school, which can be just as crowded sometimes.   
Despite the high volume of students riding, Central students expressed satisfaction in the bus, even with some minor inconveniences. 
"I don't have to rely on a parent," said freshman Ella Shafer, who enjoys the bus because it is easy and close to Central. She said it's crowded, but reliable. "Rarely isn't there at the correct time." Another Central student, freshman Henry Howard, said almost exactly the same thing. "90% of the time it comes on time," he said,  then explained that the other 10% of the time it is usually just slightly late. When asked what could be improved, Howard said that he's had a few drivers neglect stops so that could be improved. He also said, "more reliability on colder days would improve the experience significantly."  
Shafer said the same thing about more reliability and also advocated for more buses during rush hours.  
Despite the minor inconveniences, Metro has seen very positive results from the ORBT buses, and students have too. The accessible, easy to use and reliable bus could be a very big step to a future of less cars, less crowded school buses and more public transit. 
Your donation will support the student journalists of Omaha Central High School. Your contribution will allow us to purchase equipment and cover our annual website hosting costs.
About the Writer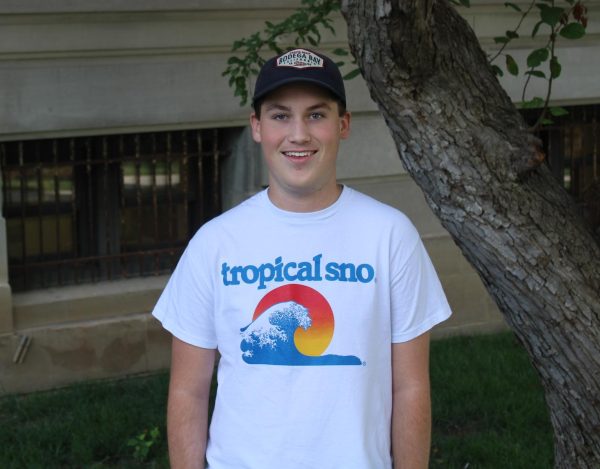 Steven Dickerson, Staff Writer
Hi, my name is Steven Dickerson (he/him). I am a sophomore and this is my first year on The Register. I was voted most likely to go blonde. A fun fact...