Unified Bowling makes state for the first time as program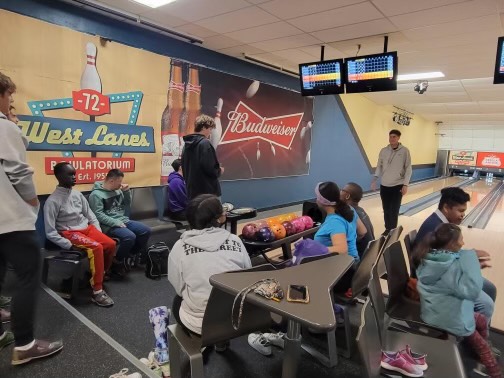 Central's unified bowling team made it to state for the first time in their history as an organization on Capitol Hill. The road to state was long, but the team put in a lot of work to become district champions.  
Ashton Vincent, a veteran on the team, has been on unified bowling since his junior year and his contributions this season helped his team get farther than they have before. "It was the first year we won our district but making it to state has was something I didn't imagine," Vincent said.  
Although the team was eliminated in the first round at state, it was still a positive experience for the organization. Senior ACP student Elijah Webster admitted that "State was scary at first because there were so people, but I had a lot of fun with my teammates which made it easier." 
Lindsay Rosenthal, ACP teacher and assistant coach for the team says the interaction between her students and their "mentors," –gen-ed team members–is one of the most rewarding aspects.  
"The relationship between the team has always been super positive, and it is something as a teacher I love seeing. Once they get to know the kids through this team, they get to see them in the halls and say hi. It makes my students really happy to know people outside of the classroom-and we have been lucky to have great mentors to take care of my students," Rosenthal said.  
The team had regular matches throughout the season, and then they competed in a specific district to qualify for state. This year, districts were different for the Eagles, as they only competed against other OPS schools. Nonetheless they still performed well; and the Eagles were able to take the district crown.  
They were only able to take five of their team members to districts and state, three ACP students classified as "athletes" and two Gen-ed students called "mentors." "I think why we were so successful, is because we allowed ourselves to go out and have fun. We still accomplished great things this season, but our positive outlook really helped us," Vincent said.  
At state, the Eagle's played for the best out of five games against the number one seed, Millard south. They won over the Patriots in the third game in the series, with a season high of 183 points. They ended up losing the fourth game, which eliminated them, but the mutual feeling of accomplishment on the team was still evident.  
"I heard we were only the second OPS team to make it to state. No one on the team was disappointed we lost, we were all just proud to be there," Rosenthal said.  
Both Webster and Vincent expressed the same pride when reflecting on their season but working together was by far the most memorable. "Working with ACP students has really opened up my eyes to the real world, and how to interact with different people," Vincent said. "Now I see my teammates in the halls, and I give them a high five and say, 'what's up.' The program has always been about much more than winning games-it is about forming connections like this." 
Your donation will support the student journalists of Omaha Central High School. Your contribution will allow us to purchase equipment and cover our annual website hosting costs.
About the Contributor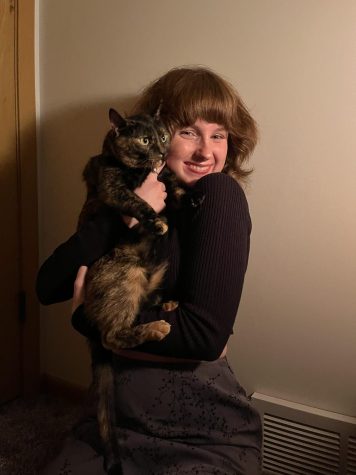 Shyla Youngs, Editor-In-Chief
Hey everyone!! I'm Shyla (she/her) and I'm the Editor-in-Chief of The Register this year. This will be my third year on staff, but 029 has felt like...