Bills introduced to Nebraska Legislature may impact students
The first two weeks of January in the Nebraska Legislature featured an introduction of over 800 bills. Each one of these bills has the potential to become the law of the land in Nebraska, and many of these bills directly address public education, human rights, equity and many other issues relevant to students. 
Three introduced bills target transgender and gender non-conforming Nebraskans. Senator Kathleen Kauth introduced LB574 and LB575. LB574 would ban youth under 19 years old from accessing gender-affirming medical care, and LB575 would prohibit transgender student athletes from playing on school sports teams that align with their gender identity.  
Other bills introduce state-wide protections for LGBTQ Nebraskans. LB169, introduced by senators Megan Hunt and John Frederickson, would prohibit discrimination based on sexual orientation or gender identity. This kind of discrimination is federally illegal but including it in state law would add another layer of official protection. Hunt and Frederickson, the only openly LGBTQ Nebraska state senators, also introduced LB179, which would prohibit conversion therapy for minors. Conversion therapy is defined in the bill as "a practice or treatment that seeks to change an individual's sexual orientation or gender identity." 
Senator Terrell McKinney introduced several bills related to education. He introduced LB630, which would require school dress codes to protect students' natural hair and cultural attire, and LB632, which would prohibit metropolitan school districts from suspending kindergarten through second-grade students. In contrast, LB811, introduced by Senator Dave Murman, intends to increase discipline for students in the classroom. The bill would permit physical restraint in response to student behavior. LB585, introduced by Senator Dan Hughes, also attempts to address student behavior by requiring behavioral and mental health training for school personnel. 
Bills related to young people extended beyond the classroom and into the criminal justice system. LB620 was introduced by Senator Mike McDonnel and would lower the minimum age of adult prosecution for felony crimes to 12 years old. Also relating to youth in the criminal justice system, Senator McKinney introduced LB339, which would expand confidentiality for youth charged with crimes.  
Each bill is available for the public to read on the Nebraska Legislature's website, nebraskalegislature.gov. This website also has tools for Nebraskans to learn the contact information for their senators and to learn about the lawmaking process in Nebraska. 
Now that the bills have been introduced, they have been assigned to one of 14 committees based on the categories the bills cover. While the bills are in committee, they receive a public hearing. This means that citizens may visit the legislature and give their feedback to lawmakers. After the public hearing, committees vote on the bills. Hearing from the public is a core step in the legislative process. 
Public hearings aren't the only option to give feedback about these laws. Reaching one's representative is as simple as an email or letter. All senators' contact information can be found at nebraskalegislature.gov. Already, the proposed bills have revealed ideological divides between Nebraska lawmakers, and throughout Spring 2023, Nebraskans will see which of these bills become law. 
Your donation will support the student journalists of Omaha Central High School. Your contribution will allow us to purchase equipment and cover our annual website hosting costs.
About the Writer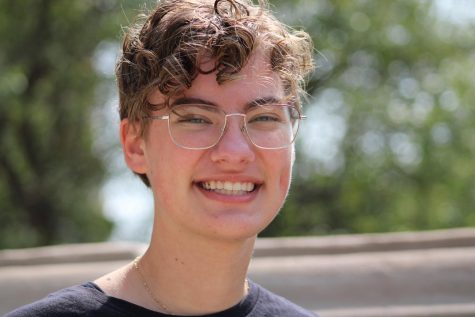 Noa Gilbert, News Editor
Hello, Register readers! I'm Noa Gilbert, (they/them) and your news editor! I'm a senior and this is my second full year on staff. In my free time, you...