Students, teachers react to historic Speaker of the House election
For some students at Omaha Central High School, the political season may seem never ending but is the most exciting to others. The most present election was the congressional election and the election of a new Speaker of the House. This election was one that will go down in history, because the Speaker of the House election had not gone into over 15 rounds of voting since 1859, before the Civil War.  
"It really shows what America is like right now, very divided, kind of funny how the last time this happened was in the Civil War, which was obviously a very divided time, so I think that can also show that political stuff in American right now," said freshman Grace Sunseri. 
More recently, the longest election was nine rounds in 1923, taking three days to elect Fredrick Huntington Gillet of Massachusetts. He later went on to serve three terms as speaker of the House.  
Talking about current events within the past couple of weeks has been crucial, especially when in a government class.  
"The number of votes that it took was a surprise. We did talk about the difference between 'power' and 'authority' as it pertains to what Kevin McCarthy had to give up in order to attain the number of votes he needed from the small number of far-right conservative members in the Republican party," Jordan Boyer, a government teacher, said in an email.  
While this was an election that will go down in history, where will this take the US in further years, "This vote was historic as the Republican party came together to work on changes sought by our members and elected a speaker who can work across the aisle and make tangible changes for the American people," United States Representative Don Bacon said in a statement. 
In total, there have been 127 Speaker of the House elections, 14 going beyond one round, 13 of which occurred before the Civil War.  
Although it may feel as if voting is not making an impact, "The biggest thing is to vote in every election. Primaries, midterms, general – they are all important and it starts a good habit!" Boyer said.  
Adults today are not the only ones being affected by the decisions occurring in the United States Government. "Democracy dies in darkness and talking and educating about politics benefits students immensely, after all we are the next generation of leaders, if we don't learn about it, we risk repeating it. Politics can get messy, but everyone deserves a say, especially youth," said freshman Steven Dickerson. 
Your donation will support the student journalists of Omaha Central High School. Your contribution will allow us to purchase equipment and cover our annual website hosting costs.
About the Writer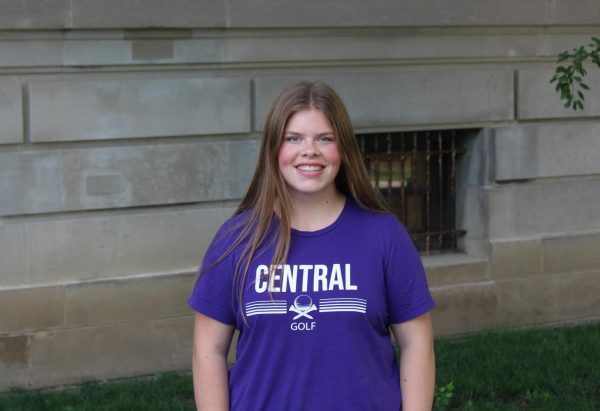 Katie Besancon, Staff Writer
Hi, my name is Katie Besancon (she/her), and I am a sophomore. I was voted the most likely to die first in a horror movie by The Register staff. Outside...