The best albums of 2022
2022 was a year of major music releases, with many top artists releasing long awaited albums. As a central student who is heavily involved in music both inside and outside of school, music tends to run my life. If you have taken a ride in my car, you will know that I will not move my car until I have my music playing. While many artists of large renowned had full album releases, this list includes my personal favorite albums of the year and their cohesiveness, rather than the impact of the works themselves. Ranked in no particular order, these are my top 10 albums of the year: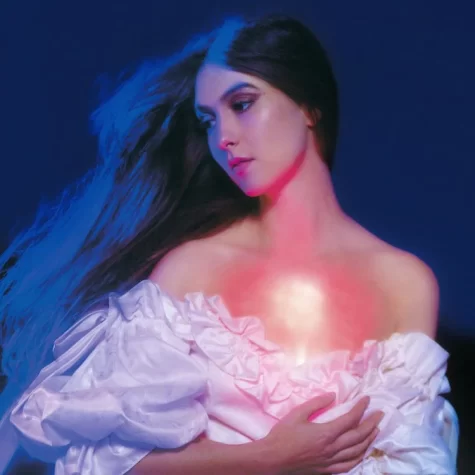 "And in the Darkness, Hearts Aglow"
Natalie Mering, professionally known as Weyes Blood, combined the lush baroque pop she created on her previous three LPs with bewitching songwriting on "And in the Darkness, Hearts Aglow". My favorite song of the album is the lead single, "It's Not Just Me, It's Everybody," The steady pace of the track contrasts with the uneasy lyrics that express emptiness in an ever-changing world. Every time I listen to this album in its entirety, I feel as if I'm being drifted away by her enchanting melodies.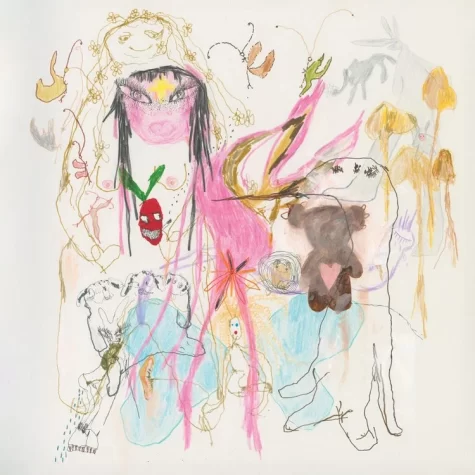 "Beatopia"
Beatrice Kristi Ilejay Laus, or Beabadoobee, makes music that always plays like the soundtrack to a coming-of-age movie in my head. From the haunting and ambient "Beatopia Cultsong" to the heartfelt "Ripples" Laus manages to forge a piece of carefully crafted work that will have you screaming along with the windows down, then choking back tears in a dark corner of your room. You will not regret listening to the playful longing and nostalgia that you will find in "Beatopia".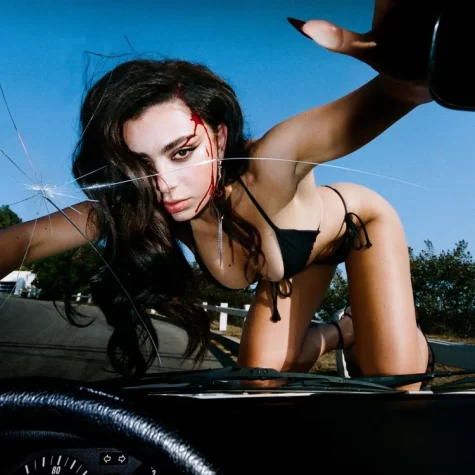 "Crash"
"Crash" by Charli XCX is exercise in time travel, to the defining era of unchallengeable pop icons—the 1980s. She draws inspiration from Prince, Janet Jackson, and early Madonna, with their arid, echoing drum and "orchestra hit" keyboard samples. While some listeners will be disappointed that she has steered away from the experimental productions of her previous two albums, she has always excelled, like Jackson, at finding melody in Morse-code-like repetition (Charli once described her writing style as "pick a note and yell it for a while").
"Five Seconds Flat"
With the release of 2022's "five seconds flat", McAlpine has designed a diverse collection of tracks that showcases her incredible songwriting. McAlpine draws inspiration out of R&B to jazz to heavier indie rock as her powerful vocals effortlessly link the different productions styles together. The production choices and innovations are nothing short of meticulous, that allows countless listens, as I find myself finding something new each time I listen. The lyrical subject matter ventures into particularly dark topics of relationship toxicity, lack of control over one's life, and even cuts "reckless driver" off prematurely as the counterpart character crashes their car. Despite the negative vibes that hang over the ambience like spiderwebs, McAlpine manages to pull off the cautiously optimistic tone that so many people are drawn to for comfort in music. It's the idea that even though things are bad now, it doesn't mean they will be bad forever.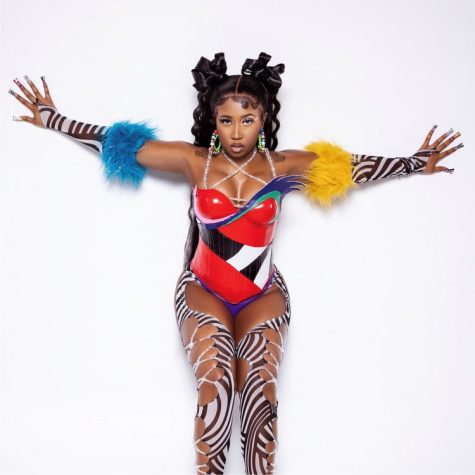 "Mani/Pedi"
Tate Farris, professionally known as Baby Tate, has yet to break into the mainstream despite many popular songs. Her vocal work is just as impressive as her diverse and intricate production value. She displays her range from the sultry run on "Do Better" to the evil singsong of "Karma", and the interplay between her own lead and backing vocals on "What's Love." Vocally, there are times when Tate sounds like a one-woman girl group. Other artists have to collaborate to get the quality hooks and harmonies Tate can produce herself.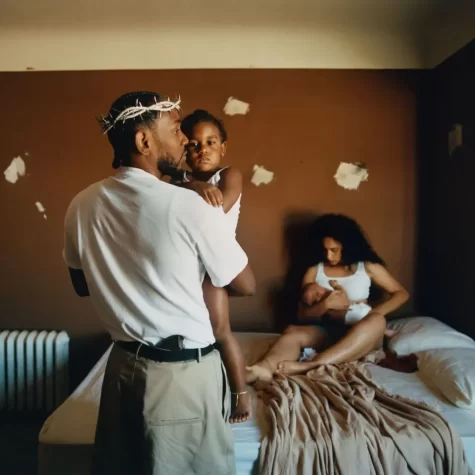 "Mr. Morale & the Big Steppers"
If you've been following Kendrick Lamar Duckworth for the last decade and change, the through line for his career has been evolution. I don't think "Mr. Morale & the Big Steppers" is always an easy listen. The Alchemist produced "We Cry Together" featuring Taylour Paige could make people uncomfortable, but if hearing a man and a woman argue this violently and passionately hits you that way that was exactly the point. Through over 70 minutes of Lamar's latest, every facet of life for the young Compton rapper is held up to the light. Love, pain, hope, despair, triumph, defeat, it's all there.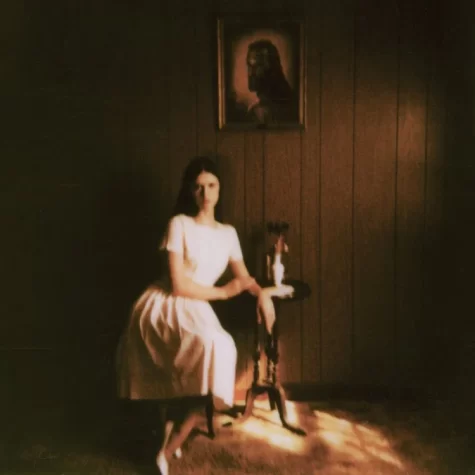 "Preacher's Daughter" 
There is a sprawling sensibility apparent on Ethel Cain's debut album "Preacher's Daughter", where many of the songs average more than 6 minutes but you never descend into malaise because each new point of interest—floating vocals; a shocking, visceral lyric; an almost Springsteen-adjacent guitar solo—keeps you primed for what's to come. As a whole, the album is a Southern Gothic, with beautiful sadness as well as a twisted, cruel tragedy.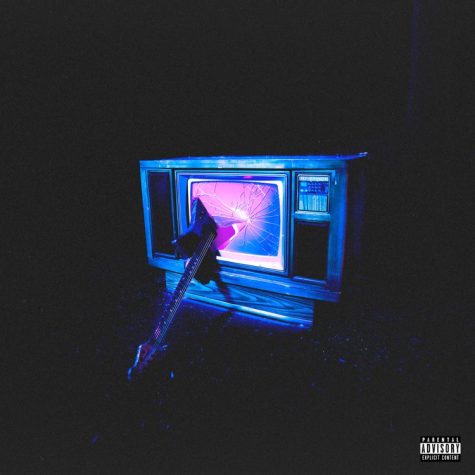 "<COPING MECHANISM>" 
On an album with plenty already working in its favor, the pacing of "<COPING MECHANISM>" might be its strongest weapon. Willow Smith pinballs their way from one emotion to the next, with pure rage and regret on the opener "<maybe>" it's my fault" creating the perfect atmosphere for the sprawling range of emotions on the rest of the album. While I find myself enjoying the heavier production style on some songs, the softer production on others allow for Willow's songwriting ability to shine through.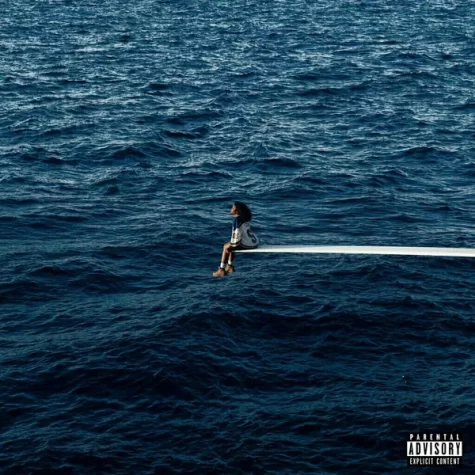 "SOS"
In SZA's long awaited "SOS", she sacrifices cohesion for a diverse track list. This album is not perfect, but SZA is pushing herself as an artist, forging an album that stretches across a wide range of styles, genres, and emotions. She bends between rapping and singing with ease, making the album's extensive run time worth the listen. Her heavy guitar and production style similar to Beabadoobee on "F2F" and lively vocals on "Smoking on my Ex Pack" construct an album of unique and varied sound.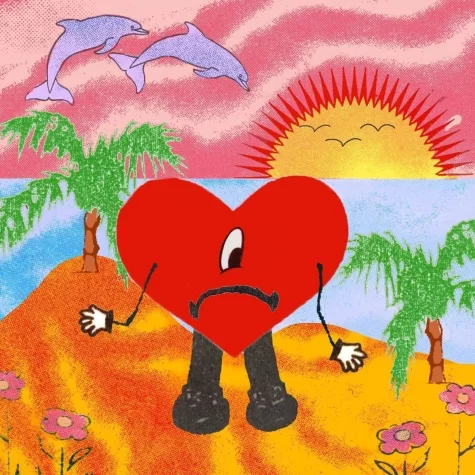 "Un Verano Sin Ti"
"Un Verano Sin Ti" is not the first heartbreak album by Benito Antonio Martinez Ocasio, or Bad Bunny, but it is his most grounded. On his latest release, Ocasio uses playful lyrics to create his most in-depth exploration of lost love in the Caribbean.While "Un Verano Sin Ti" is ostensibly about a person and their absence in Benito's life, the album's joy and yearning always shines through. Instead of selling audiences another big, genre-bending experiment, on "Un Verano Sin Ti" Benito opts for emotional intimacy and cultural specificity, which the music cultivates at every turn.
Your donation will support the student journalists of Omaha Central High School. Your contribution will allow us to purchase equipment and cover our annual website hosting costs.
About the Contributor
Bobby Winton, Staff Writer
Greetings! My name is Bobby Winton and I am a junior, and a first-year staff writer. I was voted most likely to be on reality TV by the Register staff.