Central Academic Decathalon to compete at state
Central's Academic Decathlon team will be competing at the Nebraska Academic Decathlon Competition on February 17th after placing second at the regional competition, making it the only Omaha public school to qualify for state. Central has a storied history with Academic Decathlon, winning six consecutive state titles from 1984 to 1989. But prior to the team's performance in the regional tournament on Jan. 18, Central AcaDeca had experienced a lull in its successes, not qualifying for state since 2017.
Academic Decathlon is a high school academic competition where students complete multiple choice tests, essays and deliver speeches demonstrating their knowledge of seven subjects: mathematics, literature, art, music, science, economics, and social studies. Every year, a theme is chosen, which is connected to every subject besides math. The theme for the 2022-2023 school year is the American Revolution. Students compete at one of three levels, Honors, Scholastic or Varsity, determined by their grade point average. Central librarian Jennifer Kawecki said that her own experience with the activity made her excited to coach it when she was approached about the opportunity two years ago. "As a member of that team, it was really cool to learn things that were outside the high school curriculum and learn things that I could look at in greater detail," she said of her experience with AcaDeca in high school. "It helped me as a thinker and it helped me make connections across disciplines and I think that has stayed with me. It has even impacted the way that I teach, because I always encourage students to look at things from different perspectives."
Reflecting on the academic growth she has seen in her students, Kawecki said, "I have seen them come together and I am so proud of everything that they have done. Last year, we got 11 medals which is amazing. But this year we got 32. Every single student won a medal." The inclusion of an Academic Decathlon class at Central this year was cited by students as a significant factor in the success of the team. "On Fridays last year, not everyone could make it [to AcaDeca practice]," senior Riley O'Connor said. "This year having a class allowed us to aim higher and gave us more time. I actually know everyone's name on the team this year, and I feel like I could actually sit down and talk with these people."
"Our students are as bright and intelligent as anywhere else in the state," said English teacher Matt Kable, who co-taught the Academic Decathlon class with Kawecki, "I knew that we just had to create that space. But we kind of went radio silent because we had the class, it ended in December, regionals were mid-January. So we had four weeks in between there where we said, 'Hey, let's get together and study! And the kids, said, 'Ah we're good'. So, you're putting the level of trust in them to really do the work."
"It was a lot of studying," said sophomore David Weaver, who competed in varsity and won a gold medal in all seven subjects he competed in at regionals. "What I was really good at was you couldn't just focus on one subject, you had to do a lot of them and connect between the subjects, which would help you remember these things." Sophomore Vanessa Perez-Durha said participating in AcaDeca can help students better understand the subject matter in their classes at Central. "It made some of it a lot easier to understand," she said. "There's an economics portion, and I'm in economics right now, and some of it I've already learned about in AcaDeca. And so it helps us with what we're learning in other classes."
"I felt terrible," said Sophomore Roberto Campos-Ortega about his feeling going into their first competition. "When I first learned that I placed I felt proud of myself because all of that studying paid off. Knowing that I got four bronze medals competing against multiple schools made me absolutely joyful. I felt almost like a liability to the team at points, but then after knowing that my studying paid and all the effort that people put into helping me, I felt like I did them justice."
"At first, I didn't think I was gonna win five medals considering how many people were competing," Perez-Durha said, "When they announced it, I was in shock. I just thought it was crazy." With the state competition in the near future, both coaches said that students' learning is more important than their overall performance. "I just want them to see what they can learn and to gain some confidence," Kawecki said.
"We're playing with house money at this point," Kable said. "We've exceeded the expectations we had at the beginning of the year in terms of qualifying for it, so at this point I would tell the kids to go shoot their shot." As the team continues to grow and improve, Kable expressed his hope that Central will become a serious competitor in AcaDeca tournaments moving forwards. "I'd like to take down one of the giants in the next few years for sure. You go back and look at it, in the '80s, Central was it in terms of state championships and even placing well at Nationals, and to stir that up again would be fun."
Your donation will support the student journalists of Omaha Central High School. Your contribution will allow us to purchase equipment and cover our annual website hosting costs.
About the Contributor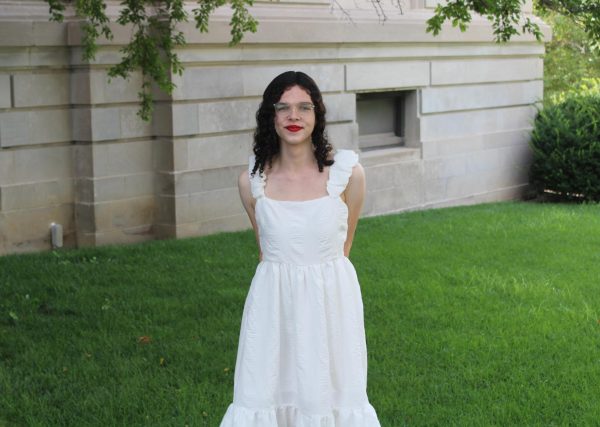 Jane McGill, Executive Editor
Hello Register readers! I am Jane McGill, endlessly inquisitive senior and Executive Editor of The Register. I oversee all aspects of The Register's...