OPS school board ratifies three-year contract with teachers union
Omaha Public Schools Board of Education voted unanimously to ratify a new three-year contract between OPS and the Omaha Education Association on Wednesday.
The agreement was the result of months of negotiations between the district and the teachers union, culminating in salary increases for educators, including pay raises for extra-duty work performed by teachers. The board's approval comes two days after the negotiated agreement was accepted by 86% of OEA members who voted, clearing the contract to go into effect at the beginning of the 2023-2024 school year.
"[The negotiated agreement] is a great step forward not only for us as a district, but for the teachers as well," said Spencer Head, president of the OPS school board. "Thank you to the OEA and our staff for their work on that."
The contract raises the starting salary for first-year teachers with a bachelor's degree by $7,500 over the next three school years. In the 2023-2024 school year, it will be raised by $1,000 to $45,000, in the 2024-2025 school year by $5,500 dollars to $50,500, and in the 2025-2026 school year by $700 to $51,200. These pay increases are in addition to the $4,500 stipends that OPS will pay to educators in three installments throughout the school year.
"With any contract negotiation there are wins and losses," said Michelle Settlemyer, president of the OEA, "In this agreement, the wins outweigh the losses. There is still work to do in particular areas and we will continue to work at getting those changes."
The ongoing teacher and substitute shortages was a major factor in the contract negotiations, with many of the changes being motivated by a mutual desire to lower OPS' high rate of teacher turnover.
As part of the salary schedule, OPS teachers with more years of teaching experience and education will receive even higher raises as the increase was made to the base salary.
"The hope is definitely that the increased compensation will encourage more folks to stay," said Molly Davies, a Central teacher who has served as Chief Negotiator for the OEA since 2018. "[Under the previous contract] an OPS teacher with 15 years of experience, a master's degree, plus 30 additional graduate hours, which is common for teachers, might experience a fifteen thousand salary differential with Gretna or Elkhorn. So, as you get more experience and education, it is very tempting to look at other districts because you can get increased compensation with different working conditions."
Settlemyer said that while increased compensation will encourage teachers to remain in the district, it is unclear at this time whether it will be able to prevent further turnover.
"We must look at a lot of different variables with paying being one of them," she said. "The new contract does significantly increase the chances of individuals staying in the district, but again we must look at the other reasons as to why teachers leave OPS.  It may not always be about the money."
"Nationwide, the teacher shortage presents itself the most in urban pockets of the nation that have school systems that deal with a diverse population of kids and have a high proportion of kids who are struggling with poverty," explained Davies. "Our jobs in OPS don't compare with jobs in a lot of other parts of this city, and that makes it harder to recruit and retain teachers."
Tasks performed by educators because of the ongoing teacher and substitute shortage were codified in the contract, and will now be compensated. Teachers who loose plan time as a result of having to cover classes will now receive $50 per hour of lost plan time. Teachers will receive an additional $2,150 per "hybrid class," in which a teacher virtually teaches students at another OPS school while simultaneously teaching an in-person class at their own school. Teachers will also now be paid $30 per home visits, which will be capped at 10 per semester.
Despite making gains in compensation in the new contract, Davies said that there were other changes sought by the OEA, such as additional plan time for elementary educators, that they were unable to secure.
"The plan time situation for elementary teachers is just very difficult," she said. "Their allocated plan time is insufficient for the complexity of an elementary school teacher's day. That was a high priority and it was a loss, we failed to get that done."
While Davies described the negotiating session as the most productive she's participated in, she stopped short of saying she is satisfied with the contract. "A teacher's working conditions are a student's learning conditions," Davies said, "My top priority is that every classroom and school is a place where students want to be, feel seen, can learn, have the supports that they need, and have a teacher who can do their job well. I'm never satisfied because the problems are never all solved."
Your donation will support the student journalists of Omaha Central High School. Your contribution will allow us to purchase equipment and cover our annual website hosting costs.
About the Writer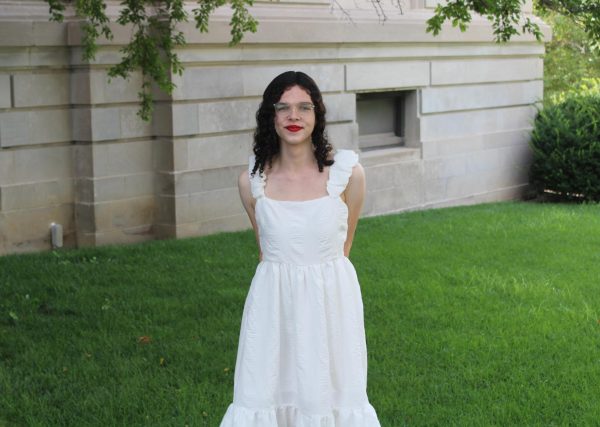 Jane McGill, Executive Editor
Hello Register readers! I am Jane McGill, endlessly inquisitive senior and Executive Editor of The Register. I oversee all aspects of The Register's...