Zoo academy students learn through projects
Central students at Omaha's Henry Doorly Zoo and Aquarium High School Zoo Academy spend their Friday classes participating in specific collaborative learning projects that lead them a step in the right direction for their futures.   
The zoo academy is a program offered to juniors and seniors attending school districts across the metro area. Zoo academy students spend half of their day at the zoo, and the other half at their high school. They use a non-traditional and innovative learning style by having students apply their knowledge to real world situations. Students and teachers in the program say that this makes learning fun and beneficial for both of them. 
The classes specific for Fridays are Zoo Operations and Conservation and Service Learning. The first-year students take the Zoo operations class, while second-year students take the Conservation and Service Learning class. Students in each class start a project in the beginning of the year and spend the entire school year working to finish the project.  
Senior zoo student Ignatius Cox said he appreciates the real-world aspect in this timeline.  
"In the working world, chances are you're going to be working on a specific thing for quite a while, it's not gonna be a week-long project with a due date," Cox said. 
 Zoo operations focus on gaining a deep understanding of a particular issue, developing important skills, and beginning to theorize a solution. Zoo school teacher Kyle Tredinnick has been teaching Friday classes for six years and says the Zoo operations class helps students learn in many ways.   
"They develop a holistic look at a conservation issue, where they approach it from a mapping and conservation perspective," Tredinnick said.  
As a second-year student in the conservation and service learning class, one can either put their plan from the previous year into action or participate in Envirothon, where teams test their knowledge on a diverse set of environment-related topics. Cox decided to take the Envirothon path for his second year. He said being in such a focused and hard-working environment has helped him learn and improve upon many skills.  
While students formulate their long-term projects on Fridays, they develop major skills for their futures. Tredinnick said that students evolve their marketing, mapping, and conservation planning skills. Students also develop problem solving skills as they work through their projects.  
Junior zoo student Bethany Abdul enjoys working with arch.gis, a mapping program used by all first-year students during the Zoo Operations class.  
"Learning about all the work that goes into these presentations is really cool," Abdul said. 
Teachers Koleen Haldeman and Tess Sykes co-teach the Conservation and Service Learning class. Haldeman recalls that students are often able to bring information and skills from their projects into their future.  
"It's been fun to see them take those projects onto the next level," Haldeman said. 
Friday classes at the zoo also help students discover their interests and passions. Before attending zoo school, Cox didn't have much of an idea of what path his future was headed in. When he started at zoo, he was able to explore many subjects, which then led him to discover his interest in animal science. Abdul said that the zoo has helped her further explore her interests in wildlife biology and conservation.  
Tredinnick described the Friday classes as a relaxed way for students to be able to learn conservation skills and work with others in a group setting. 
In addition to the opportunities provided on Friday classes, Omaha's Henry Doorly Zoo and Aquarium High School Academy has more to offer. Abdul said that the projects presented at the end of the year are just the tip of the iceberg.  
"Zoo academy, for anybody, even if they are not looking into a career in animals science, is a great opportunity," Cox said.  
Your donation will support the student journalists of Omaha Central High School. Your contribution will allow us to purchase equipment and cover our annual website hosting costs.
About the Writer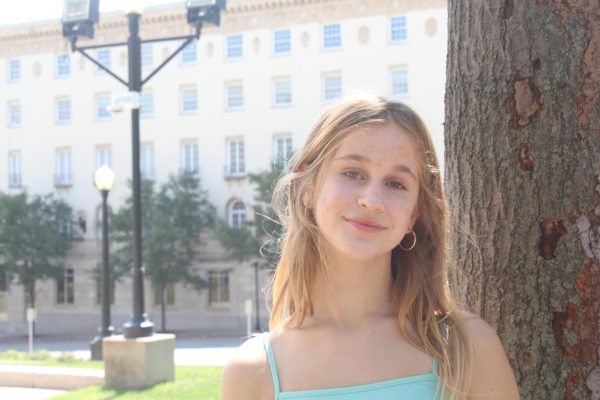 Millie Jackson, Staff Writer
Hi! My name is Millie (she/her) and I am a sophomore. This is my first year on staff. I am a staff writer, and I'm on the page design team. I was voted...