Central opens student prayer space
After many years of trying, the 2022-2023 school year is the first time a prayer space has been open to all Central students.  
"We as an EL department have had students who have wanted to pray for the last five years. In the past we have used our office as a prayer space for them out of respect and freedom of religion, something all students should have access to," EL department head Megan Kaminski-Doloto said. "However, for the past couple of years, we have been advocating that this should be for the whole building, not just a small select group of students that know us and are comfortable expressing that they want to pray."  
I had the opportunity to talk to four Muslim students who actively participate in the prayer room: Asia Mohammadi, Malene Hussaninkhel, Fawzia Mohammadi and Masdoora Abdullah.  
They moved to Omaha from Afghanistan almost two years ago because of the Taliban.  
"The Taliban took [over] our country, that is why there is no school for girls and the girls cannot continue their education so that is why we come here," Asia Mohammadi said.   
Their first year here, Hussaninkhel said, "We did not have space for prayer, so we did pray in Ms. Kaminski's office."  
After a long year of struggling to find a designated space for students to express their religious beliefs, Central dedicated the women's locker room, by the old weight room, as a prayer space.  
"At school there is a different time for the prayer, so in the school it is 12:30," said Fawzia Mohammadi. "We pray in the woman's locker [room], that is the space for our prayers."  
Though, the woman's locker room was not administration's first choice of the prayer room.  
"They started doing it in the main office/conference room and they found it was overwhelming and they did not have anyone leading it, so they asked me to take over again. So now we have 25 to 40 students coming in to pray every afternoon," Kaminski-Doloto said.  
The girls agreed that they had not experienced religious discrimination other than some looks from other students.  
"I think they are so good; they respect our religion and when it the time for pray all teachers respect and say you can go. Some students do not respect, but we are so happy for our teachers," Hussaninkhil said. "Before the prayers you have to do washings, so we go to the bathroom and people are laughing because they didn't know it."  
The girls also agreed that, if someone asks about what they are doing, they will happily inform them of their religious customs.  
Kaminski-Doloto thinks there is always room for growth and improvement.  
"Religion is tricky because that is not part of public education, but I feel like there should be space to talk about how we can include student's religion into the process whether or not we are educating students on religion, but making sure they feel welcome to practice their religion here," Kaminski-Doloto said.  
Your donation will support the student journalists of Omaha Central High School. Your contribution will allow us to purchase equipment and cover our annual website hosting costs.
About the Writer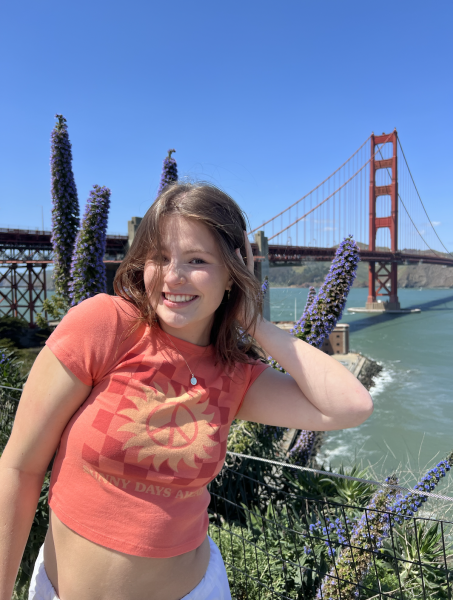 Isabel Hoiberg, Web Editor
Hiiiiii! My name is Isabel Hoiberg (she/her), I am a senior and this is my second year on staff. I am the Web Editor this year and I am most excited to...