Unified bowling team promotes partnerships among students
Hang on for a minute...we're trying to find some more stories you might like.
Unified Bowling is a sport that was introduced to Central just last year, in the fall of 2017. It allows students who are part of the ACP educational system to participate in a school sport. Luke Dillon, Athletic Director is responsible for starting the bowling program, along with a former dean of students. Kevin Drwal and Gerald Kreber were approached by Dillon to become coaches of the team. "For me, personally it's been wonderful because it's given me more perspective on athletics," remarks Kreber, "there's always such a focus on winning or losing in sports, this is about kids growing and kids getting opportunities they generally would not have had." 
Twenty-four students are in the Unified Bowling program, prior to this year there were only eight students involved. In the program, there are ACP students and other students recruited by Kreber. Many baseball and softball students play the sport, and the rapidly growing program has been beneficial to all participants. "It gives the ACP kids a chance to be part of a team," says Kreber when speaking of the program's benefits, "it gives the ACP partners a chance to be mentors to other students." 
Because its purpose is to create an opportunity for ACP students to be on a team, students bowl one frame each (normally in teams of four to five). Each teammate's score from each frame is added to create one total score for the team. Kids involved are part of a real team, Kreber states that one benefit to the program is students encouraging each other, "The kids get to celebrate their own successes and their partners' successes, as well." 
Another benefit to the program is the development of skills that are valued in the business world and in life in general. Kreber raves about how ACP students have become comfortable with social skills practiced in the bowling program. Skills like the ability to converse, making eye contact, regularly greeting others, showing enthusiasm and speaking have improved in the students overall. "As far as their ability to start conversations and utilize social skills, I've seen lots of improvement" Kreber said. 
Through this program, students get the chance to work together and make memories that will last a lifetime. All who are involved benefit from the program, as mentors, teachers, friends, or leaders. Kreber informs others, "I would love to continue being involved in this program as long as my schedule allows me to. I get more perspective and learn more every day we meet." 

About the Writer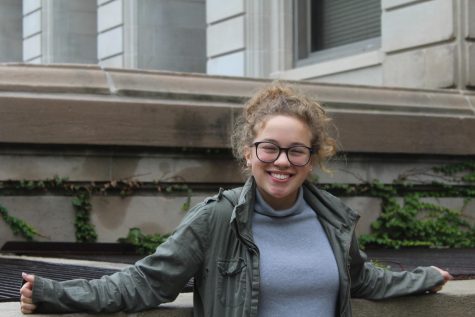 Olivia Gilbreath, staff writer
This year is my first year on staff, last year I took journalism, I like to read and write. I'm involved in multiple clubs and activities at Central.