Being friends with you ex can be a good thing
The concept of breaking up with a significant other is jarring. You have this person that you essentially give a part of yourself to for an allotted amount of time. Whether it be a weeks, months, or years, you share moments with that person that nobody else will ever experience, but just like that, they're gone. Do they have to be? The interesting thing is that often times after a break up, the only person you want to talk with is the person whom you have broken up with. I think barring any extenuating circumstances, the adolescent way of blocking your ex out of your life both literally and figuratively is an unhealthy coping mechanism that does not allow you to work through the initial issues of the break up. Think about it this way: that person came into your life probably because they share similar interests or life goals. Those elements likely will not change simply because of the break up.  
Wanting to be friends with your ex is one thing, but it is a whole other battle to go through the process. At first, it may be wise to agree to take a period of time without speaking. Whether it be a week or a month, it gives both parties a chance to allow emotions to cool down. You should not become friends with an ex until and only until your romantic feelings for them have subsided. If not, it can get very messy, especially for the fragile teenage spirit. It is important to identify why you broke up with that person and how to leave that element out of your friendship going forward. The most successful friendships post–relationship are those that were friendships to start with. If you go back to that period of time, you can find what worked in your partnership and rebuild the friendship from there. However, I understand that this cannot always be the case. Some relationships can be toxic or downright abusive and those are the ones you must get out of as quickly as possible.  
Our generation needs to unlearn the practice of "blocking" people. The concept of going from sharing intimate moments with someone to barring yourself from knowing anything about them is shocking to your nervous system and overall health. The idea of bringing closure to any sort of relationship is something that needs to be introduced earlier in our teen years. It's just another sign that young people are becoming less adept to have face to face confrontation. Starting to learn how to have closure in relationships is important because, as our life goes on, relationship stakes get higher. In high school, nobody is moving in together or having babies (hopefully), so gaining that closure should be easier.  Becoming friends with your ex may not allow for complete closure right off the bat, but it is a way for you to keep that treasured person in your life in the healthiest way possible. 
About the Writer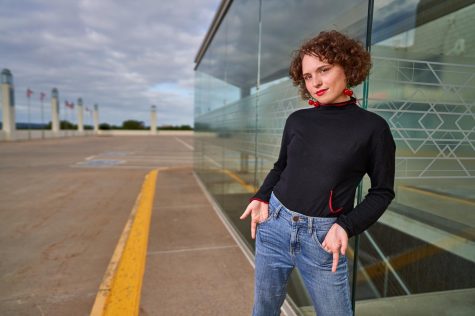 Daisy Friedman, Editor In Chief
Hey guys, my name is Daisy. I'm a senior, and I'm the EIC for The Register this year! This is my second year on staff at CHS and my fourth year in journalism....