Central boys basketball returns with a comeback
Hang on for a minute...we're trying to find some more stories you might like.
Through sports, some of the hardest obstacles to deal with are thrown at athletes. Often, they are barriers that limit performance. Dealing with such obstacles, Central boys basketball had an unforgettable yet, devastating state tournament last season, however, through their perseverance, the team will be back better than ever this season.
During the first game of the state tournament, Central slipped past Westside by only three points. This win cursed Central's losing streak at Pinnacle Bank. The next game, they had no trouble against Bellevue West, earning themselves a spot in the championship game against Omaha South. Against South, Central was defeated by only two points right at the end. It was just as unfortunate as it sounds. Our players watched South celebrate as state champions, while they received runner-up metals. It is hard for everyone to not think Central deserved that win.
After this loss, the boys got right back in the gym again. During the off-season, key players have worked on their own game, on their own time. As a team, they have conditioned and practiced basketball skills.
Head coach Eric Behrens said, "I think we have had a really good off-season in preparing for this year."
Although the loss was tough, it was a good experience for the all the boys. It can be very intimidating to play in such a big arena while trying to rep your school. Last year, there were a few seniors that graduated, but other than that, a majority of the players returning were major contributors during games at state. Since the boys played three games at state last year, hopefully most of the jittery nerves are gone for the future. Behrens emphasized the importance of returning players: "The experience in playing varsity level games is beneficial to grow and learn what it takes to be successful at that level."
A significant player on the team last year was senior John Tonje. With his absence, it is up to star seniors this year to fill that missing gap. Freshmen that were on varsity last year are more mature and experienced now in order to make more of a difference this year. As senior Max Polk says, "I think we will have more people step up this year, we have a lot more solid and reliable players."
The loss last year could not have motivated the boys any more. Behrens expressed how hard the loss was because the boys were right there and very close to being state champions. He explains, "I think the loss was motivating and inspiring for their work in the off season and I think it has pushed them to try and be better this year."
Behrens admitted that he doesn't think his team will be favored at the beginning of the season when the rankings come out due to all the talent in the metro this year. But, with a certain goal set in mind to be state champions, Behrens confirms that "our guys believe that they can do that and achieve that goal."
Since Omaha Central High School is known as "Champ High," it is only right that a state championship is brought back this season. Polk says, "We are finishing our goal this year!"
About the Writer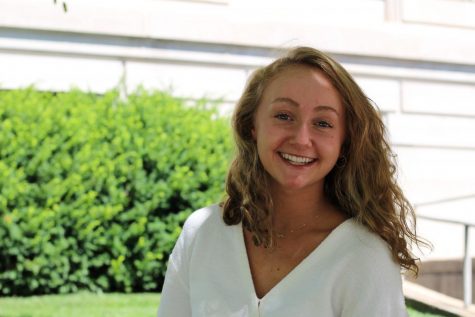 Sophia Sgourakis, Staff Writer
Hey everyone! My name is Sophia Sgourakis, and it is my second year writing for The Register. This year, my columns will focus on highlighting the upcoming...